Before Hannah Pettijohn even made it to double digits, she was a "Grey's Anatomy" superfan in the making.
"I remember my parents watched a lot when I was a kid," Pettijohn said. "Then I started really getting into it when I was a freshman in college."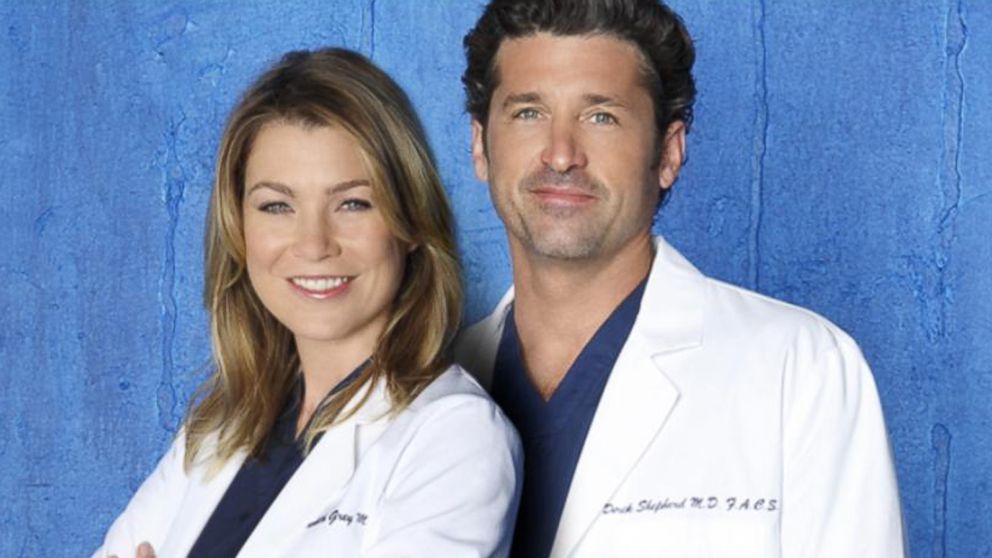 The Kansas City native says she got sucked into the seemingly never-ending saga of the characters, the drama, the steamy plot lines and, most importantly, the candle house scene.
https://giphy.com/gifs/greys-anatomy-DZiDhBHdX4NcA
"It's my all time favorite scene because I loved that they were so unsure about each other," Pettijohn said. "Both were scared to be in a relationship and confused with what they wanted, but were still willing to try and make it work."
If you're a "Grey's Anatomy" fan, you know the iconic scene from the 17th episode of the fourth season. Things were getting rocky for the lead couple of the show, Meredith Grey and Derek Shepherd (Ellen Pompeo and Patrick Dempsey). But Grey wanted to change that and used candles to outline the couple's dream house in a Seattle park. It's easily one of the most memorable moments of the television series.
(MORE: 'Grey's Anatomy' cast reflect on the show's most iconic love stories)
"I watched the scene with Hannah and she told me it was her favorite," Joshua Green, Pettijohn's then-boyfriend and now-fiancé, said. "After that, I knew I could reenact the scene and it would be so special to her."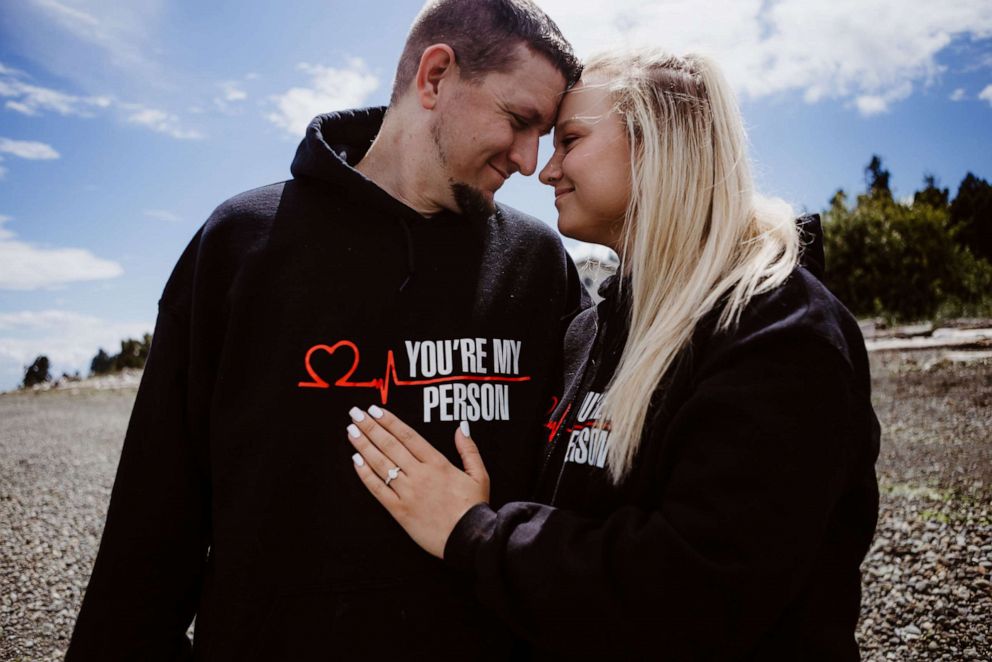 Green got to work and began preparing the proposal, looking at parks and photographers in the Seattle area to stay true to the show. He eventually got in contact with Seattle photographer and "Grey's Anatomy" fan Christi Hunt. She loved the idea and offered to help make the special proposal happen.
"I was thinking this will be the most amazing thing," Hunt said. "I loved everything about it, so we spent the next three months planning and coordinate everything together."
(MORE: Teen gets a surprise of a lifetime from the cast of 'Grey's Anatomy')
Once the couple arrived in Seattle, Green was keen on keeping his soon-to-be fiancée unaware of his plan.
"She knew something was up because she kept asking where all this money was going and I had to make a couple excuses up," Green said.
Meanwhile, the timing had to be perfect. Green and Pettijohn needed to arrive at Gas Works Park by 8:40 p.m., where Hunt would have everything set up.
"We had to get 500 candles and light them all at the same time so it was quite a process," Hunt said. "I needed my whole family to help set it up and it took the seven of us almost 2 hours to make sure it looked perfect."
(MORE: 'Grey's Anatomy' stars share their all-time favorite episodes and more behind-the-scenes secrets')
Green found a place to grab dinner close by and casually mentioned they should take a stroll through the park after the meal. Then, it was time to cue the romance.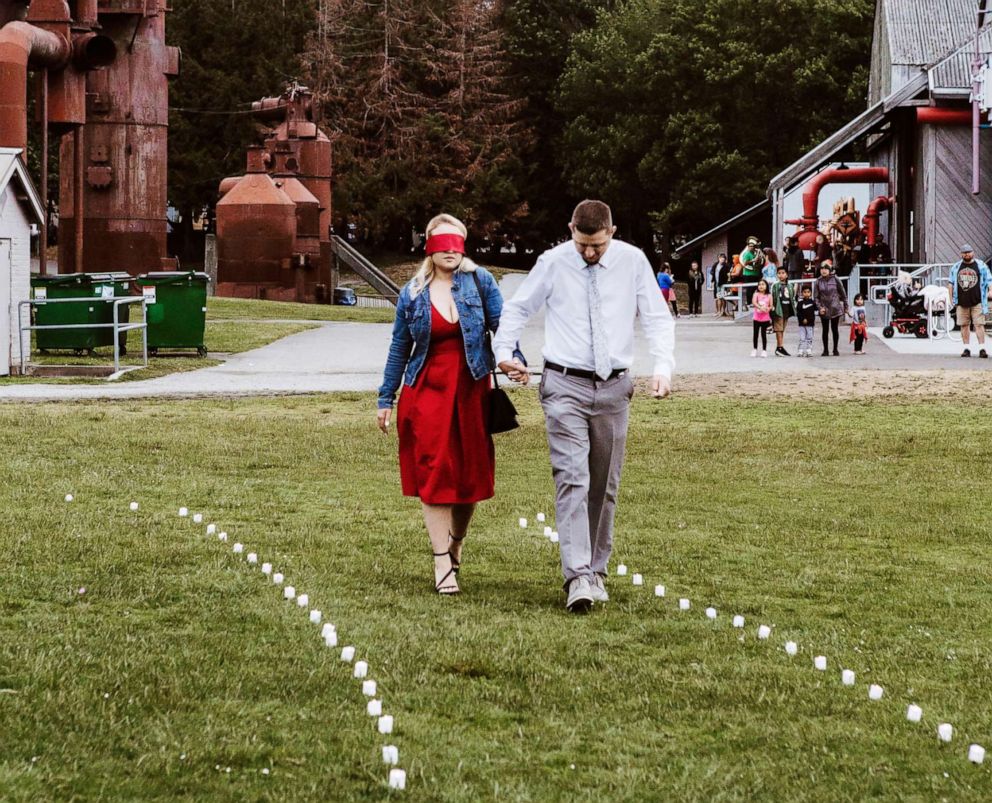 "We get to the front of the park and that's when I put the blindfold on her," Green said. "She just trusted me and went with it and we just kept walking with Cristi's people showing me the way from a distance until we made it to the candles."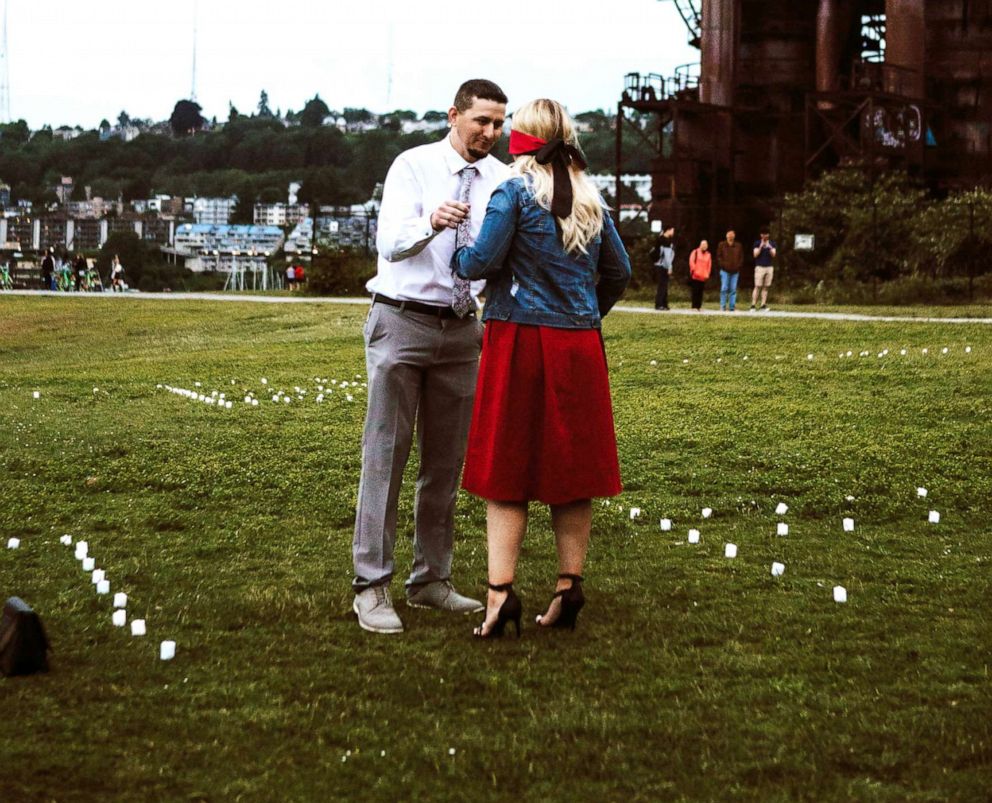 That's when Green took out the ring, removed Pettijohn's blindfold, and in "Grey's Anatomy" fashion, began reading his Post-it Note.
"As soon as the blindfold was off, I was so overwhelmed with this huge array of candles and all these people and then it dawned on me what was happening, Pettijohn said. "I was so oblivious to everything leading up to it to."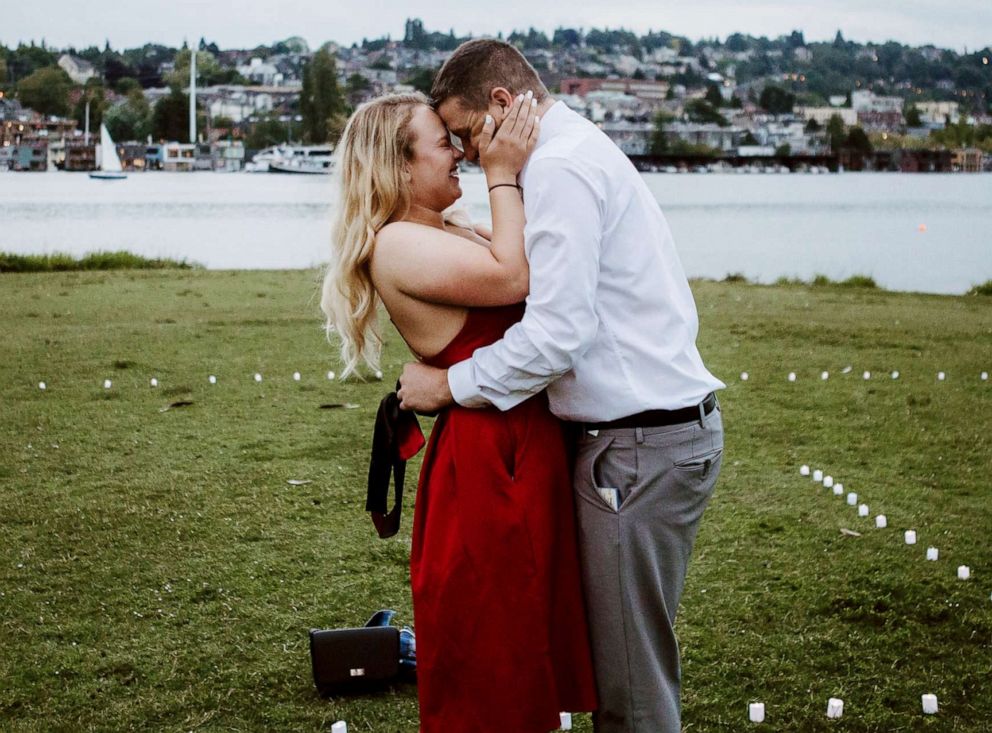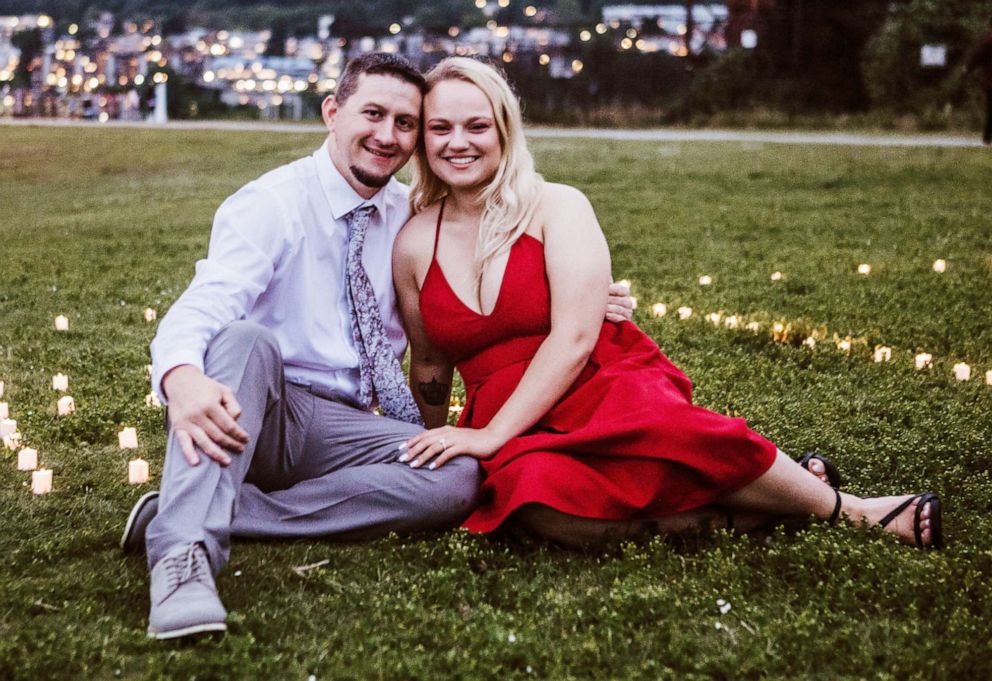 Green got down on one, asked Pettijohn to marry him, and the rest is history.
The happy couple has the wedding set for fall 2020.