As the seasons change, we tend to notice more dust and junk that has accumulated in our home drawers.
No wonder spring cleaning is the perfect time to learn effective techniques for getting organized and minimizing clutter.
Martha Stewart Living Editor in Chief Elizabeth Graves shared some organizational tips to help maximize your drawer space and keep your essentials close at hand, whether it's your makeup, first aid items, tech or junk.
Makeup drawer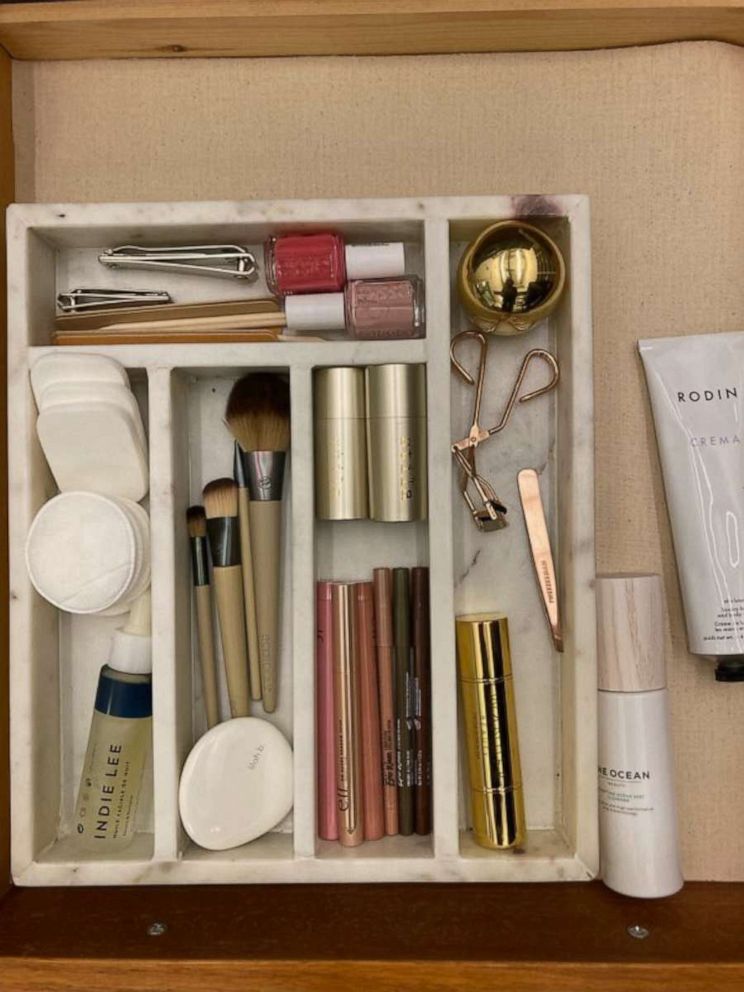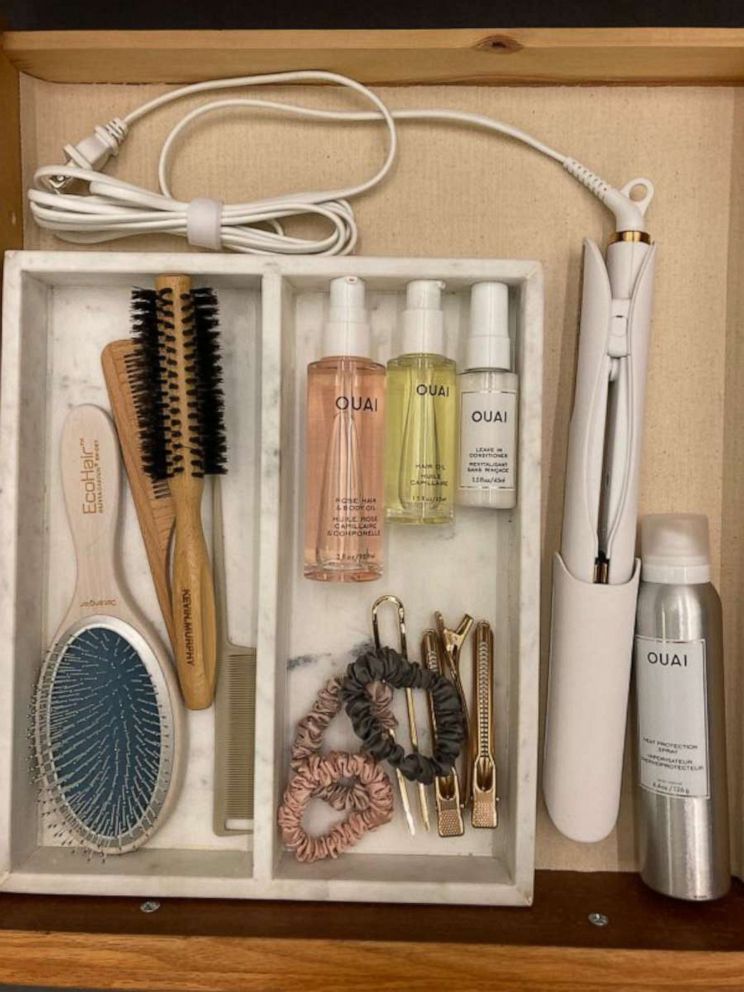 To organize your makeup drawer, you can use kitchen cutlery trays. These will help streamline your routine, along with maximizing space, and minimizing effort and time when it comes to your daily morning routine.
By using narrow slots, this space-saving tool will help you organize your makeup brushes and other cosmetics.
First aid drawer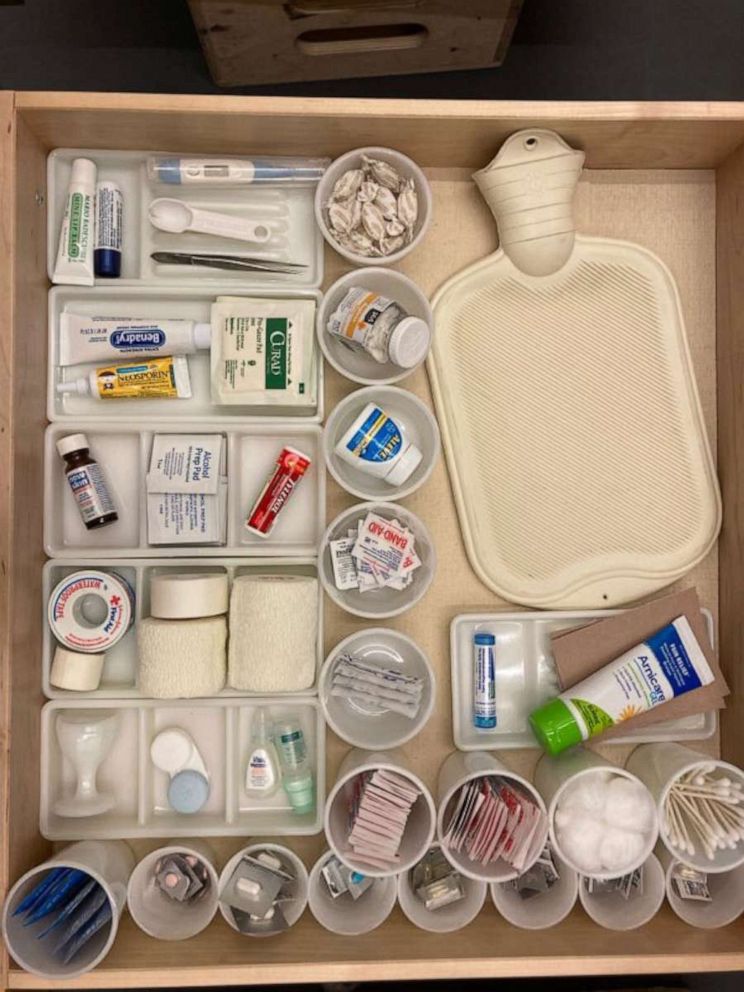 Medicine cabinet storage can be a challenge with space that's not deep enough.
You can organize yours moving items to a drawer and putting first aid products in the same color containers to easily identify what you need to grab.
For a more cohesive look, select vessels that match your space's style and color, and arrange decanting products for greater convenience.
Tech drawer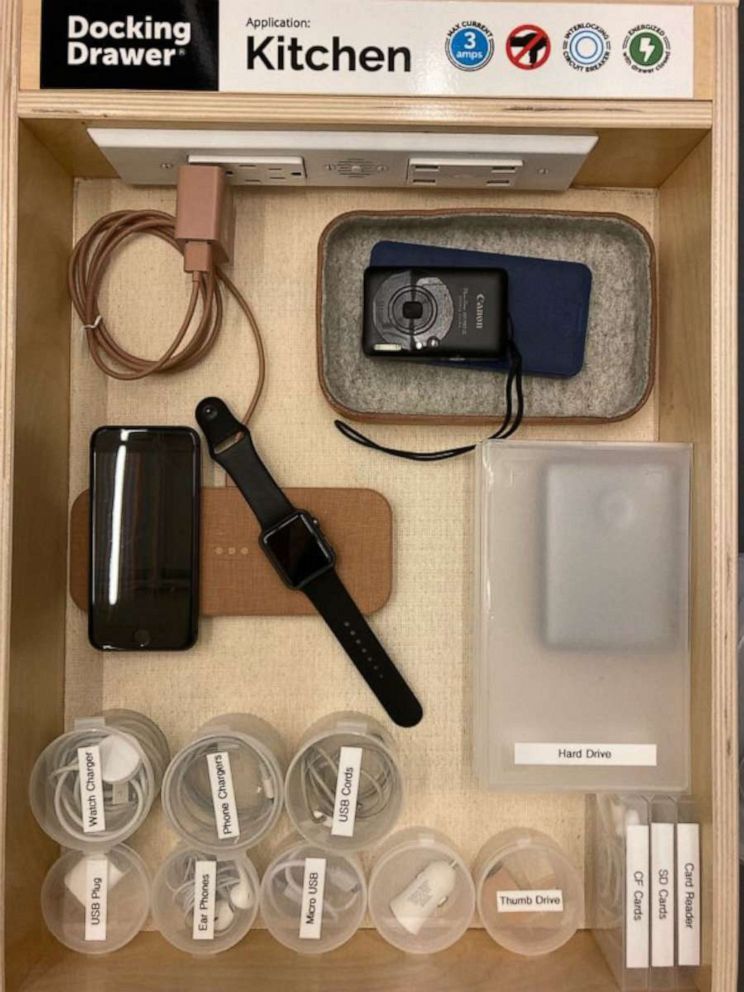 Graves suggests using clear plastic containers or jars to store extra phone and computer accessories, such as old devices, cables and USB cards.
Be sure to label the containers for easy identification and use felt-lined trays to help protect items from breaking.
Junk drawer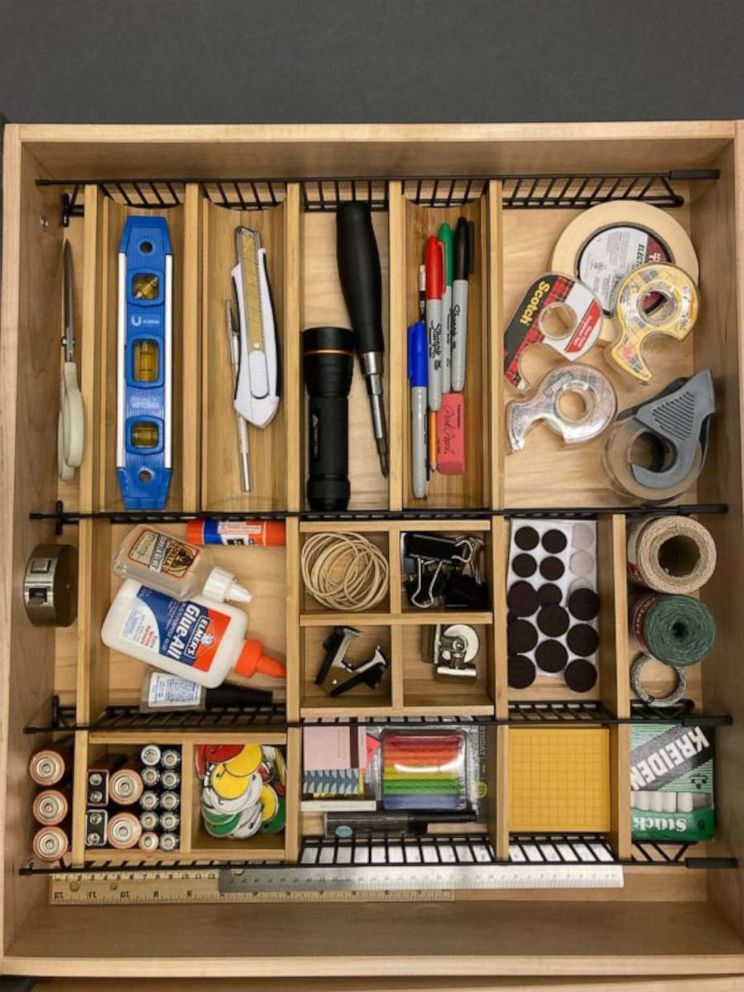 Embracing mess can be hard because it might feel like a weight on your shoulders. But for junk drawers, try using a modular system that's tailored to your needs and storage space.
It is a clever and functional way to cut through the clutter and organize your drawer in an effective and useful way.
''The beauty of this system is there's a place for everything,'' Graves told "Good Morning America." "And there's no tools required to put it together. And once you do, you'll never be rummaging around for a clip or tape again.''