One couple found out that they are truly a match -- in more ways than one.
After being together for more than 20 years, a husband and wife pair learned they were rare matches as living donors.
Dexter Holaday had been living with a rare genetic disorder called polycystic kidney disease, when in late 2021, he was told he needed a kidney transplant.
"The average timeframe for a kidney, with my blood type, is five years for a deceased donor," Holaday told "Good Morning America." "So it's kind of a waiting game."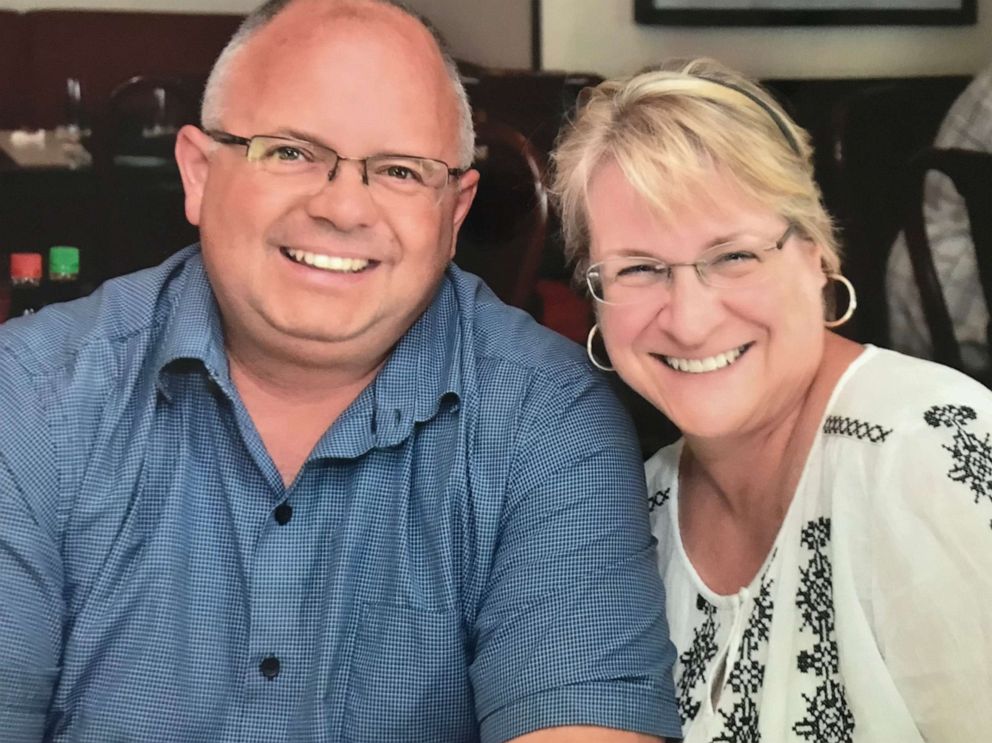 Living donor kidneys are generally healthier than deceased donor kidneys, which leads to greater long- and short-term survival rates. However, in 2022, living donors accounted for only 29.7% of all kidney transplants nationwide, highlighting the need for living donors, according to the Organ Procurement and Transplantation Network, part of the U.S. Department of Health and Human Services.
Despite the rarity of living donor kidneys, Holaday and his wife June began their search for a match.
"We had flyers, we had sent out over 400 Christmas cards," June Holaday told "GMA."
More than 90,000 people nationwide are currently waiting for a kidney; the average wait time for a deceased donor kidney is three to five years, and more than 22 people a day die in the U.S. while waiting for a transplant, according to the National Kidney Foundation.
Up against time and despite having different blood types, June Holaday decided to still get tested to see if she could be a living donor for her husband -- even if the chances were extremely thin.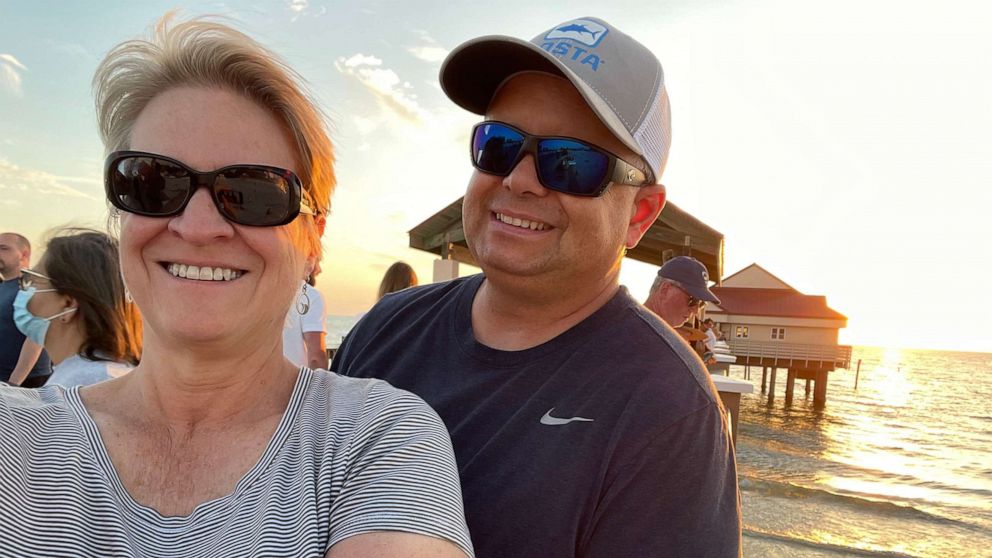 After months of testing, June Holaday found out she defied the odds. She was a match and was approved to give her husband the gift of life.
"I think we finally breathed a sigh of relief for the first time in the whole journey," June Holaday said of learning she was a match for her husband.
Living donor transplant surgeries happen simultaneously in rooms next to each other to ensure the organ is transplanted quickly and safely. On March 28, the Holadays went into the lifesaving operation room, together.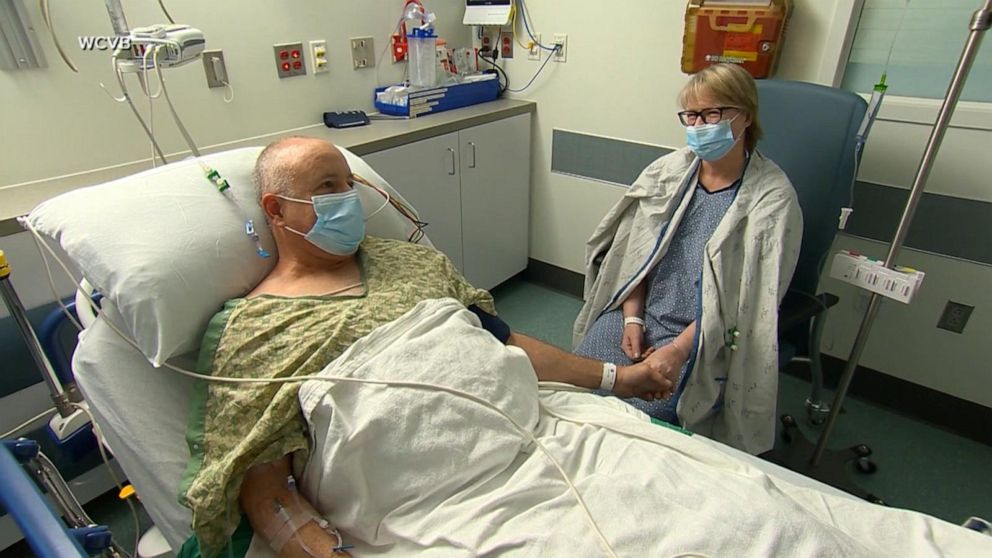 Dr. Leigh Anne Dageford, a surgeon at Massachusetts General Hospital, performed June Holaday's nephrectomy. She said the Holaday's situation was "beautiful."
"To be a true perfect match, it's one out of 100,000, but given the advances we have these days, we don't always have to have that exact perfect match," Dageford said. "It is an amazing love story. Her willingness to do this, to continue to have a wonderful life with him. For the rest of their lives together is beautiful."
Dr. Nahel Elias, the surgical director of the kidney transplant program at Massachusetts General Hospital, was right next door to transplant June Holaday's kidney into her husband Dexter.
"It is not only life-changing," Elias said. "It's life-enhancing and it's life-extending."
Dexter Holaday said he is "absolutely grateful" for his wife, describing what she did as "amazing."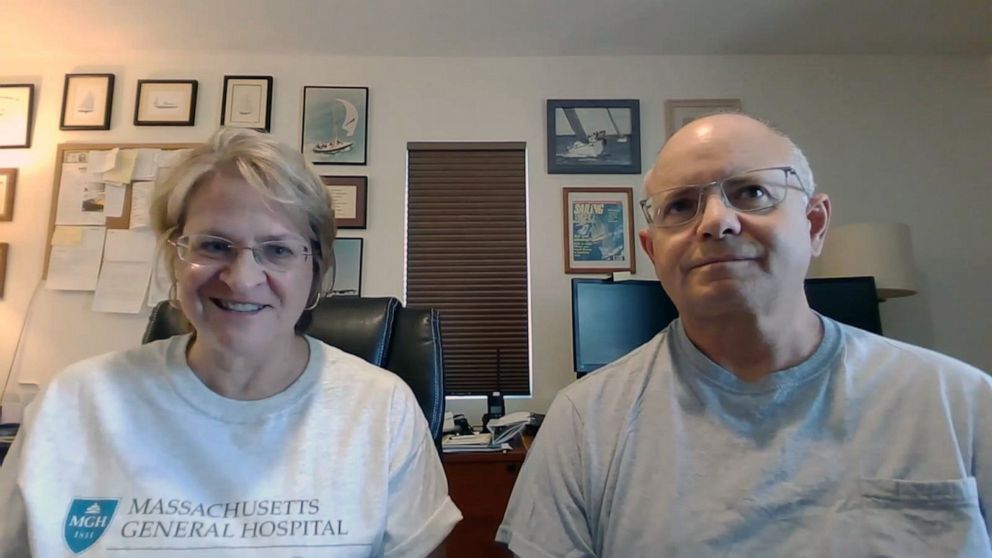 June Holaday called her donated kidney just a "spare," and wants to encourage others to sign up to be living donors.
"Anyone can function on one kidney. I want to shout it from the rooftops like, 'Share your spare, share your spare!'" she said. "Someone in this country will need you at some point."
If you are interested in becoming a living organ donor, visit www.kidney.org/transplantation/how-to-donate to find a transplant center near you.