Nursing home residents in Scotland, South Dakota, are getting daily love from their very own puppy.
Over the last few weeks, Gracie the golden retriever has been spreading love at Good Samaritan Society – Scotland. When Gracie isn't at Good Samaritan, she lives with Pam Stewart, the facility's social services manager.
"We've seen a lot of changes since she's come," Stewart told "Good Morning America." "We've seen a lot of smiles, cuddles. It's giving them a lot to talk about versus what they've seen in the world."
Prior to Gracie, the facility had a dog named Hope. The dog died in November.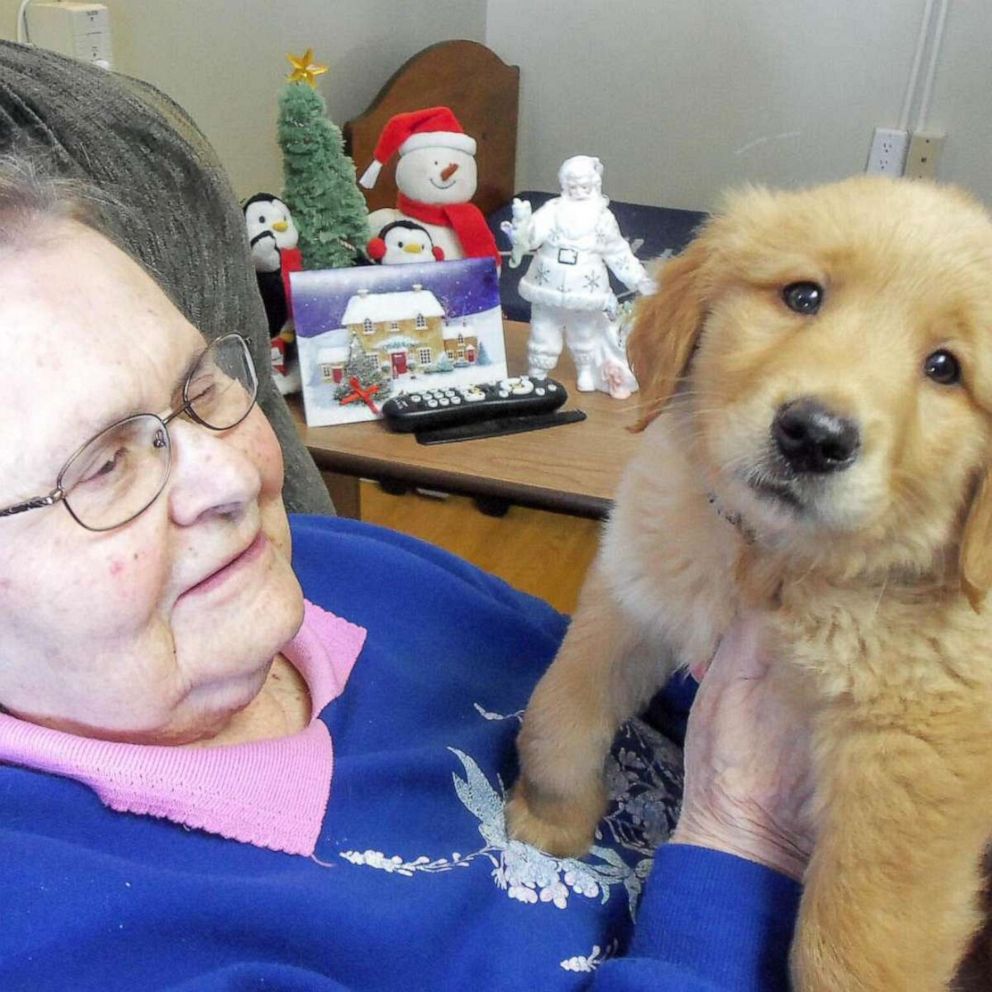 Gracie interacts with roughly 30 residents. She is always accompanied by a staff member, Good Samaritan said.
"I talk to her and pet her," 66-year-old resident Dennis Gruhlke told "GMA."
Gracie has been visiting with residents as indoor, family visitations slowly begin to reopen in accordance with federal guidelines amid the pandemic.
Good Samaritan said Gracie has helped the residents stay positive during these challenging times.