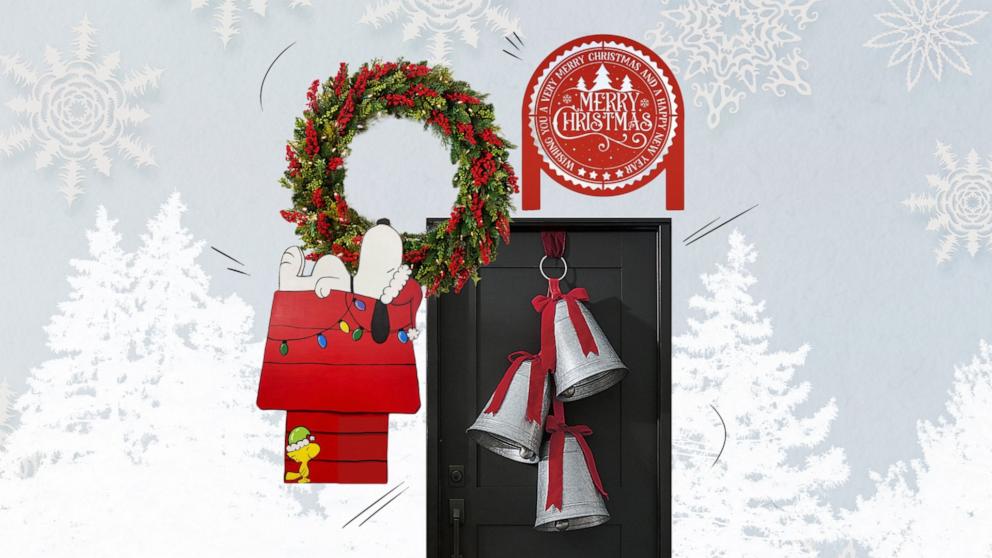 With the holidays right around the corner and stores filling up with oodles of decorations to choose from, we consulted with a Christmas expert to find out the best ways to decorate your yard this December.
Meet Antoinette Boston, a holiday decor whiz from Dallas, Texas, who has amassed more than 424,000 followers on TikTok and more than 132,000 on Instagram thanks to her skillfully crafted arrangements.
When she's not creating stunning vignettes in and around her own home, she puts together looks for her professional clientele and teaches a webinar that shows you how to "achieve some of [her] most viral Christmas tree looks on social media!"
Boston was kind enough to sit down with "Good Morning America" for a chat about what she's looking forward to using in her outdoor setup this year, as well as what she'll be using to create wintery dreamscapes for others. She shouted out perennial "GMA" favorite Home Depot as one of her top spots for inspiration, told us why she's not so big on inflatables and predicted the hottest trend of the upcoming season.
Keep scrolling to shop her picks and more inspired by our conversation!
Get more shopGMA! Sign up for our newsletter, and follow on Instagram and TikTok.
By clicking on these shopping links, visitors will leave Goodmorningamerica.com. These e-commerce sites are operated under different terms and privacy policies than Goodmorningamerica.com. ABC will receive a commission for purchases made through these links. Prices may change from the date of publication.
Antoinette's outdoor decor picks
More "GMA" picks