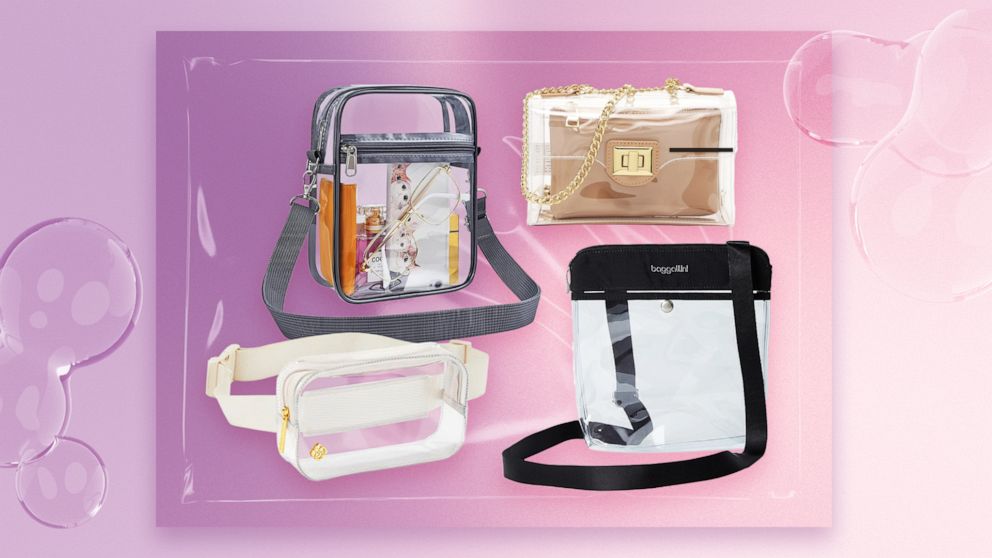 With the football season here and tons of stadiums requiring clear purses, you might be on the hunt for a stylish clear belt bag or crossbody.
According to the NFL website, in order to provide a safer environment for the public and significantly expedite fan entry into stadiums, "NFL teams have implemented an NFL policy that limits the size and type of bags that may be brought into stadiums."
What is the size regulation for clear bags to get into an NFL game?
Whether your bag is a clear backpack, crossbody or belt bag, it must not exceed 12 inch by 6 inch by 12 inch size restriction.
If you or a family member will be attending an upcoming concert or game this season, we've put together a list of bags that fit the size restrictions for NFL games.
Continue below to shop!
By clicking on these shopping links, visitors will leave Goodmorningamerica.com. These e-commerce sites are operated under different terms and privacy policies than Goodmorningamerica.com. ABC will receive a commission for purchases made through these links. Prices may change from the date of publication.
Belt bags
Crossbody
Backpacks
Purses