While we are days away from entering a new decade, there are several style trends to consider adding to your mood board ... like now.
At the beginning of December, Pantone announced Classic Blue as 2020's Color of the Year, and there's a big chance we will continue to see the this hue pop up on everything from fashion week runways to glammed up "outfit of the day" selfies.
We have also already begun to see vintage picks such as the retro hair flip and scrunchies reemerge as go-to trends that will more than likely last well into the new year.
Scroll ahead to see 10 trends that you are sure to see everywhere in 2020.
BEAUTY
Trend #1: Retro hair flip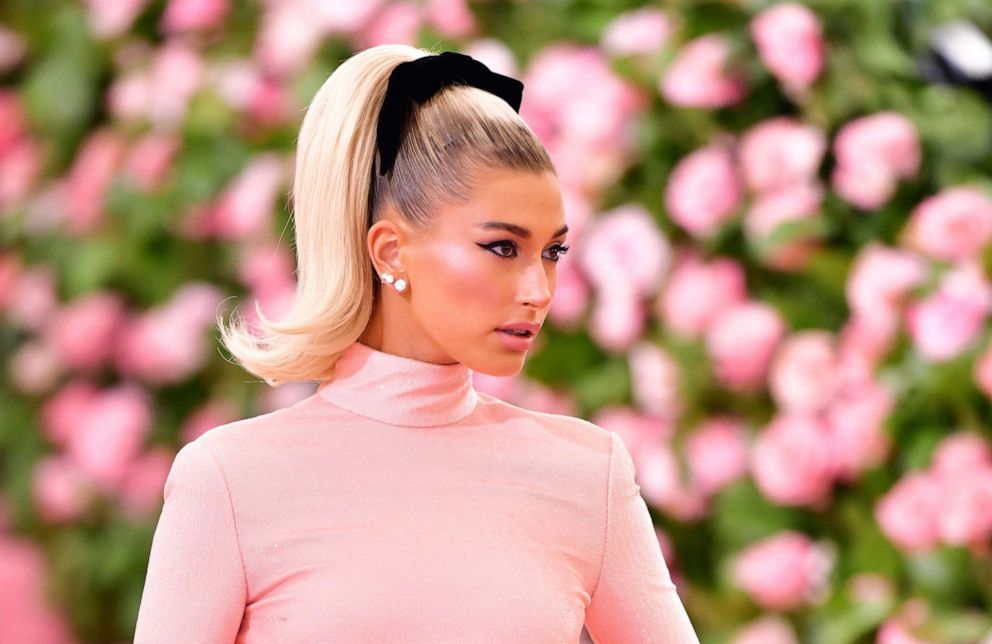 "The '60s flip hairstyle is back in 2020 and I am thinking it will be the hottest red carpet look yet," Unilever celebrity hairstylist Ursula Stephen told "Good Morning America." "From Hailey Bieber walking the 2019 Met Gala to J.Lo's iconic look at the Versace runway, you've definitely seen this trend lately."
Stephen adds, "While the top of the hair is styled perfectly straight, the ends are dramatically flipped in both directions. Now, stylists are getting even more creative with this style, adding it to high ponies and half-up dos. Better get the hairspray ready!"
Trend #2: Euphoric Makeup
Thanks to shows such as HBO's "Euphoria," we have seen mesmerizing metallics, hyped up highlighter and gorgeous glitters being incorporated into makeup looks.
Whether you're looking to try the look out for a fun costume party or excited to test-drive these euphoric looks in real everyday life, there's inspiration everywhere for everyone.
Trend #3: Gender-fluid products
Brands such as Fenty Beauty, Milk Makeup, Fluide, and many more have been at the forefront of championing genderless products that can be comfortably enjoyed by everyone. From subtle changes in packaging as well as visuals and marketing, there are so many more companies pushing old narratives of who should be using their beautifying offerings.
Many are hoping this will be more than a trend, but simply the new normal.
Trend #4: Statement braids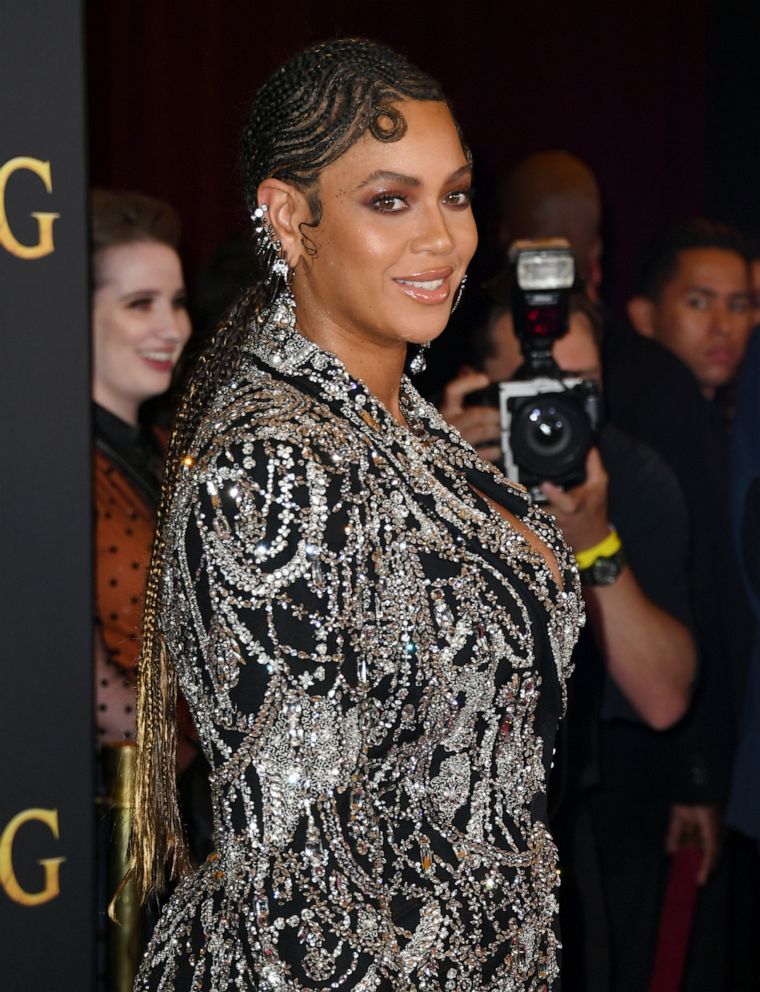 Braids have been around for decades, and carry rich tradition in African culture. This past year, there has been an upswing in how much we have seen statement-making braids as well as cornrows on celebrities such as Beyonce, Yara Shahidi, Tracee Ellis Ross and more. These A-listers have rocked unique braided hair looks everywhere from the big screen to the red carpet.
Trend #5: High eyeliner
If you are ready to bring your eyeliner looks to the next level, try bringing it up a notch. Instead of tracing above your eyelash line, try applying your favorite pop of color just above your creases. Top makeup artists such as Patrick Ta and notables such as Shay Mitchell have shown off this look, and many predict it will continue to live on in 2020.
FASHION
Trend #6: Classic Blue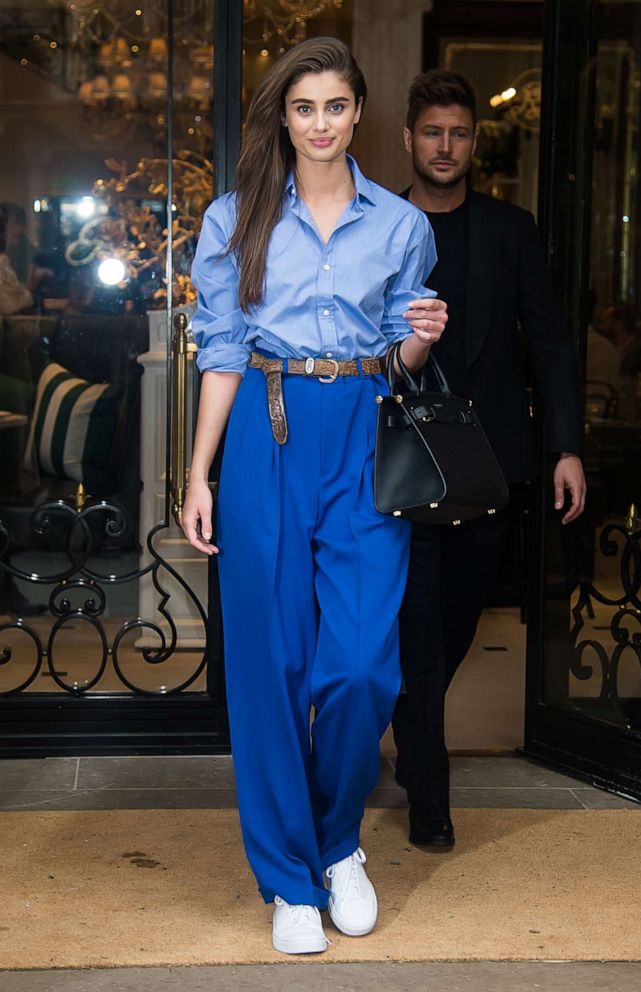 As mentioned earlier, Pantone's Color of the Year 2020 is classic blue, and it will more than likely continue to show up in apparel.
"We are living in a time that requires trust and faith," said Leatrice Eiseman, executive director of the Pantone Color Institute in a statement. "It is this kind of constancy and confidence that is expressed by PANTONE 19-4052 Classic Blue, a solid and dependable blue hue we can always rely on."
Eiseman continues: "Imbued with a deep resonance, PANTONE 19-4052 Classic Blue provides an anchoring foundation. A boundless blue evocative of the vast and infinite evening sky, PANTONE 19-4052 Classic Blue encourages us to look beyond the obvious to expand our thinking; challenging us to think more deeply, increase our perspective and open the flow of communication."
Trend #7: Supersized scrunchies
Like the age-old saying goes, "What goes around, comes back around," and the ongoing scrunchie trend proves that. While we have seen a variety of different styles, supersized blown-up versions of the vintage accessory are popping up everywhere.
Trend #8: Bermuda shorts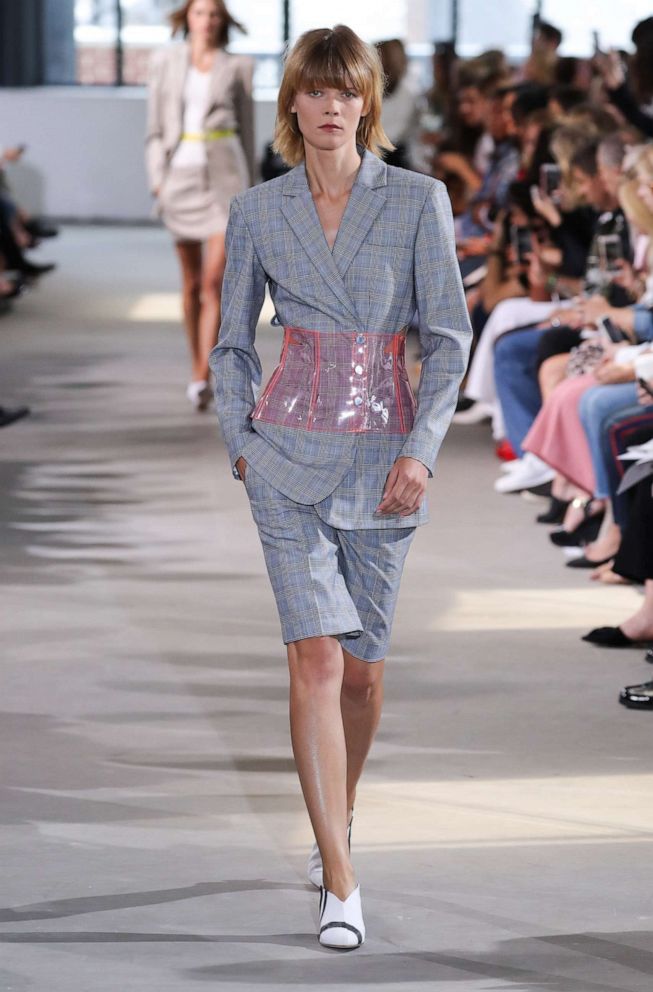 Bermuda shorts were all over 2020 fashion week runways at shows such as Tom Ford, Max Mara and Tibi. The cropped knee-length slack is an amazing way to spruce up your spring style, and pairs perfectly with a lightweight blazer or blouse.
Trend #9: Cool cardigans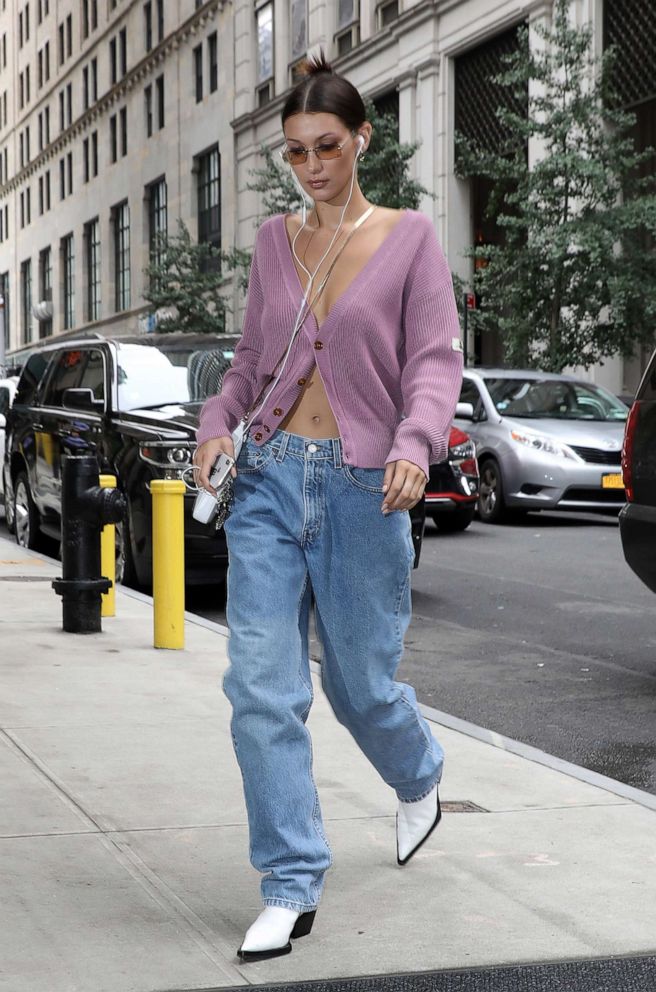 These button-down sweaters aren't your grandmother's knitted picks, but they are chic and modernized. Fashion influencers such as Aimee Song as well as top models such as Bella Hadid continue to sport cool cardigans that we love.
Trend #10: Colorful leather
Black leather looks were abundant in 2019, and now many people are trying out the fashion-forward material in fresh new colors that are fun.