When Beyoncé drops new Adidas x Ivy Park collections, there's a good chance they are going to be epic.
The multi-hyphenate superstar's latest "Halls of Ivy" campaign, to be released online for just 24 hours on Dec. 9, includes a mix of familiar young faces, including Kobe Bryant's daughter Natalia.
Toward the beginning of the video, we see the late great basketball player's daughter wearing a black and white houndstooth jacket along with a matching top and trousers. She also sports two high ponytails.
In addition to Natalia, Reese Witherspoon's son and daughter, Deacon Phillippe and Ava Phillippe, are in the ad wearing looks from the latest collection.
Fans also get a rare glimpse of Beyoncé's youngest daughter, Rumi, as well as her oldest, Blue Ivy.
NBA star James Harden as well as rookie Jalen Green are also seen throughout the campaign. There is also a cast of diverse child and adult models.
Joined by the tagline, "Welcome to the HALLS of IVY," the concept of the campaign was inspired by "a figurative space that is somewhere between where you are now, and where you aspire to be," according to a company statement.
The latest collection features everything from puffers jackets and dusters to stylish knitted pants and bodysuits as well as kidswear that is designed with a mashup of vibrant colors, patterns and textures.
Three standout footwear picks include the IVP Savage sneaker which is described by the brand as an archival trail-running silhouette brought back to life by Ivy Park in a cream white, wild pine and night indigo colorway. There's also an evolved version of the IVP Super Sleek sneaker as well as the IVP Super Sleek boot.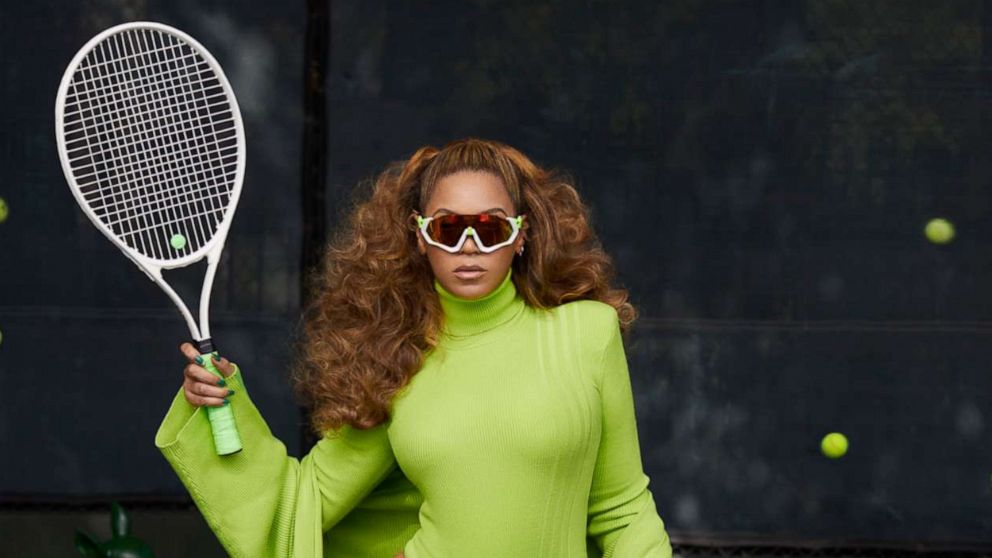 The inclusive collection includes sizes ranging from 4XS through 4XL.
A wider global launch of Halls of Ivy is slated for Dec. 10.