Celine Dion is never afraid to take a risk when it comes to fashion.
The singer, 51, stepped out in a look straight off the runway, from the Moncler 8 Richard Quinn fall 2020 ready-to-wear collection, on Tuesday in New York City.
Her look was pulled together by her stylists Pepe Muñoz and Sydney Lopez.
Dion spoke about her style evolution and explained that her fashion sense might seem different because "the way that we used to work before was more conservative," in an interview with The Sun in 2019.
"I'm 50 years old, it's not to try to take chances, it's what I want to wear," she said in the interview.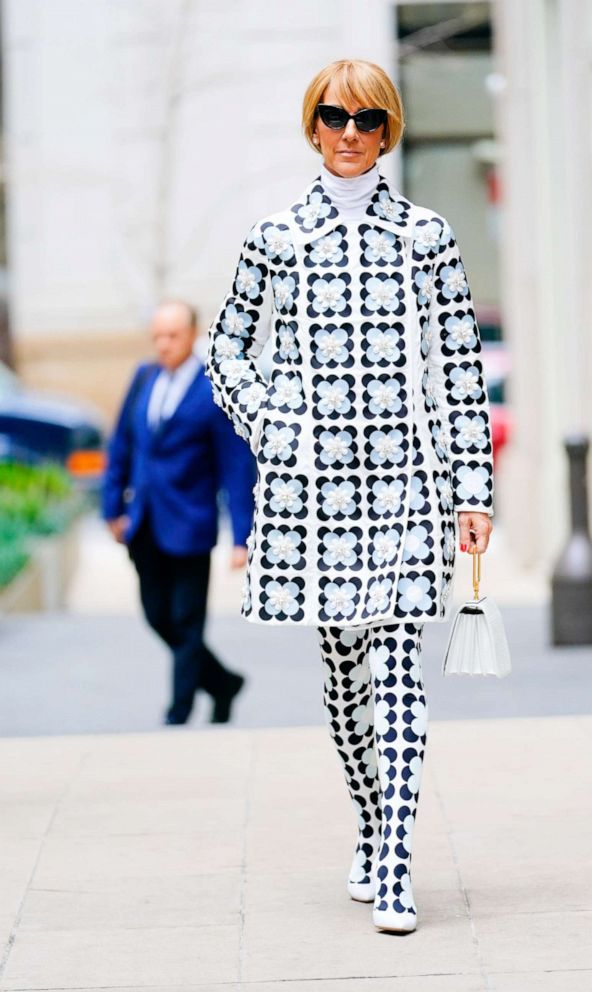 "I want to wear whatever I want -- I want to do whatever I choose to be," she continued. "If now I have an opportunity to wear haute couture and to wear the things that make me feel beautiful, strong, fearless, feminine, attractive -- even if it's just for me. I'm doing this for me. I want to feel strong."
Dion, who is currently on her Courage world tour that runs until September 2020, has stepped out in several eccentric fashions in recent months during her tour.
Check out some of her looks below.