"Having beautiful nails makes everyone feel like your best self."
"How can we possibly have a category in beauty that women are unable to do themselves?"
"The question really is: How has this not existed before?"
Those are some of the thoughts of Sarah Gibson Tuttle, CEO and founder of one of Los Angeles' most sought after nail salons Olive & June, had when she dreamed up The Studio Box that launched in early April.
Many of us love having the nail salon experience, but there are times when getting there, sitting through it, and paying, aren't always convenient. So why not just do it yourself at home?
Olive & June's Studio Box is the answer to the frustration people have with painting their own nails within their own abode.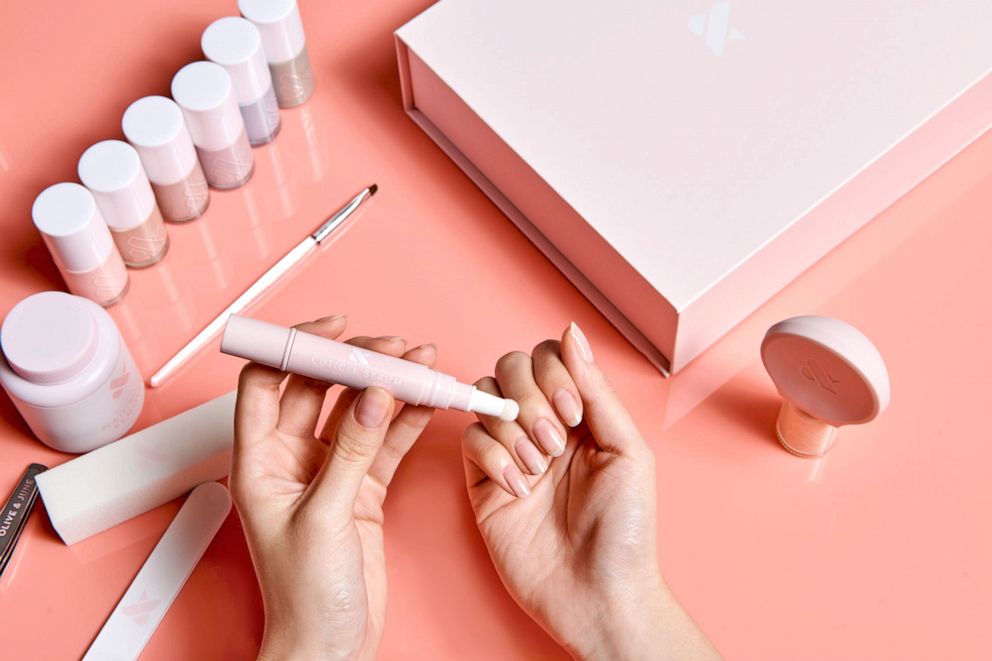 It's a 9-piece set that includes a nail polish remover pot, clean-up brush, a flat-edge nail clipper, dual-grit nail file, a buffer cube, and a universal polish bottle handle with an easy grip, nail polish, top coat, and cuticle serum. The entire tool box retails for $50 on the brand's website.
"I spent 2018 learning what it takes to really do an at-home mani and make it look amazing," Tuttle told "Good Morning America." "I experienced so much frustration along the way and so I wanted to give people everywhere, especially those who don't have easy access to a nail salon, the products that could make doing their nails at home easier and more fun with better results."
Another fun feature that The Studio Box has is a built-in nail shelfie where you can get great shots of your fresh mani, watch a tutorial, or facetime your loved ones.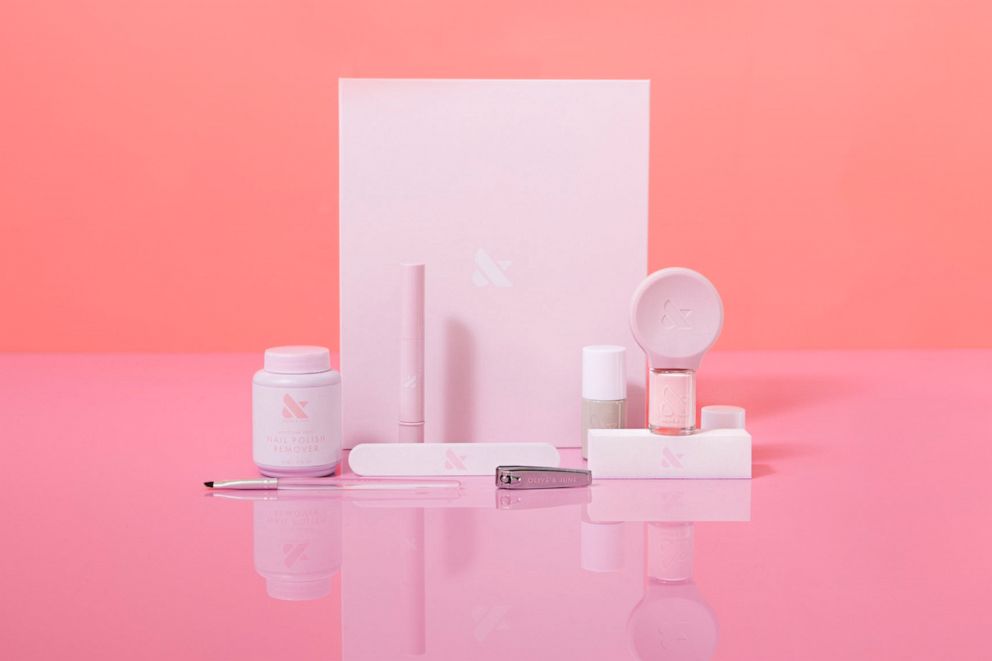 "We wanted to do enough research to really have the response from people everywhere to be, 'You thought of everything'" said Tuttle.
She continued, "Empowering women to do their own nails really is about empowering women to feel great. Whether it be eyeliner, the perfect wave in your hair or rocking a pretty mani, beauty makes women feel like their best self. We want to make nails a bigger part of that happiness."