Explore our GMA Valentine's Day guide with DIY ideas, gift picks for your Valentine or Galentine, romantic dinner recipes and more.
Thinking about putting a ring on it?
If you find yourself in that category or just want to learn more about engagement rings, we've got a 101 guide on picking out the perfect rock.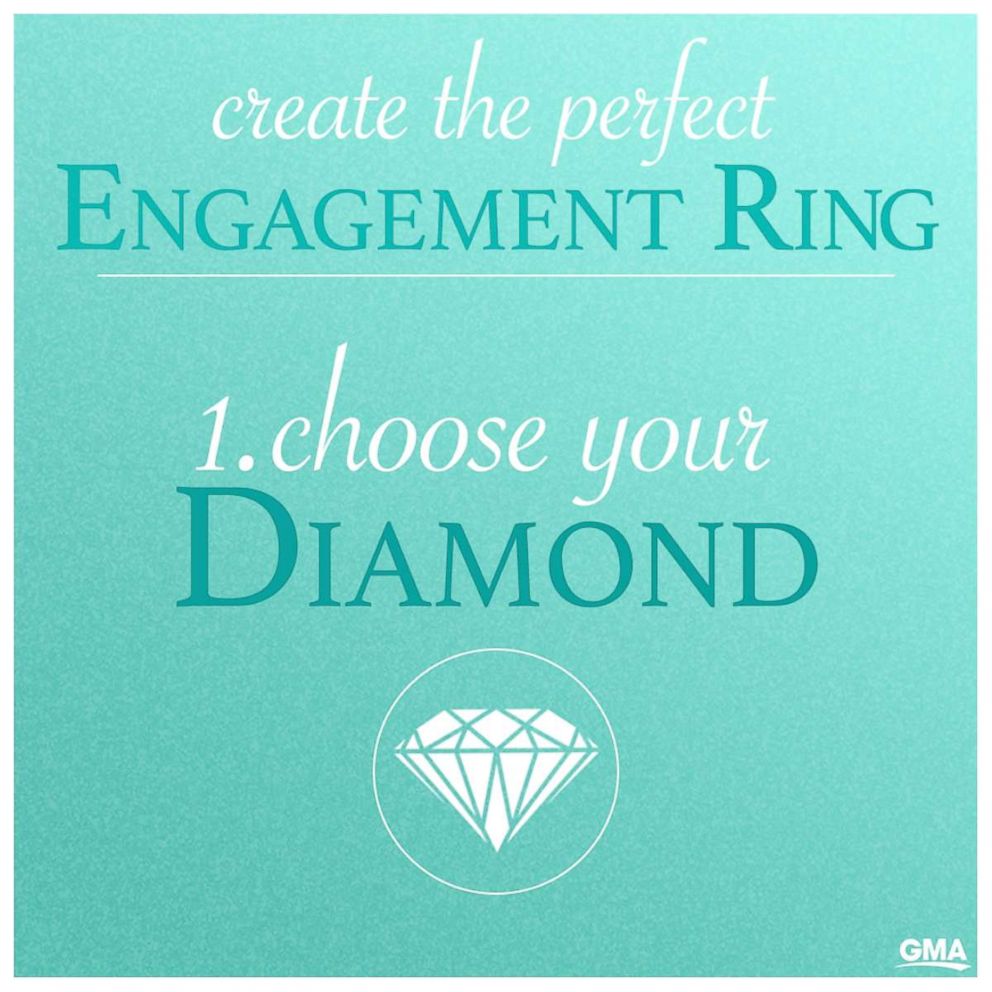 First, let's start with the bling itself.
It's not only diamonds that are a "girl's best friend." While shopping for a stone, the 4 Cs should be your BFF.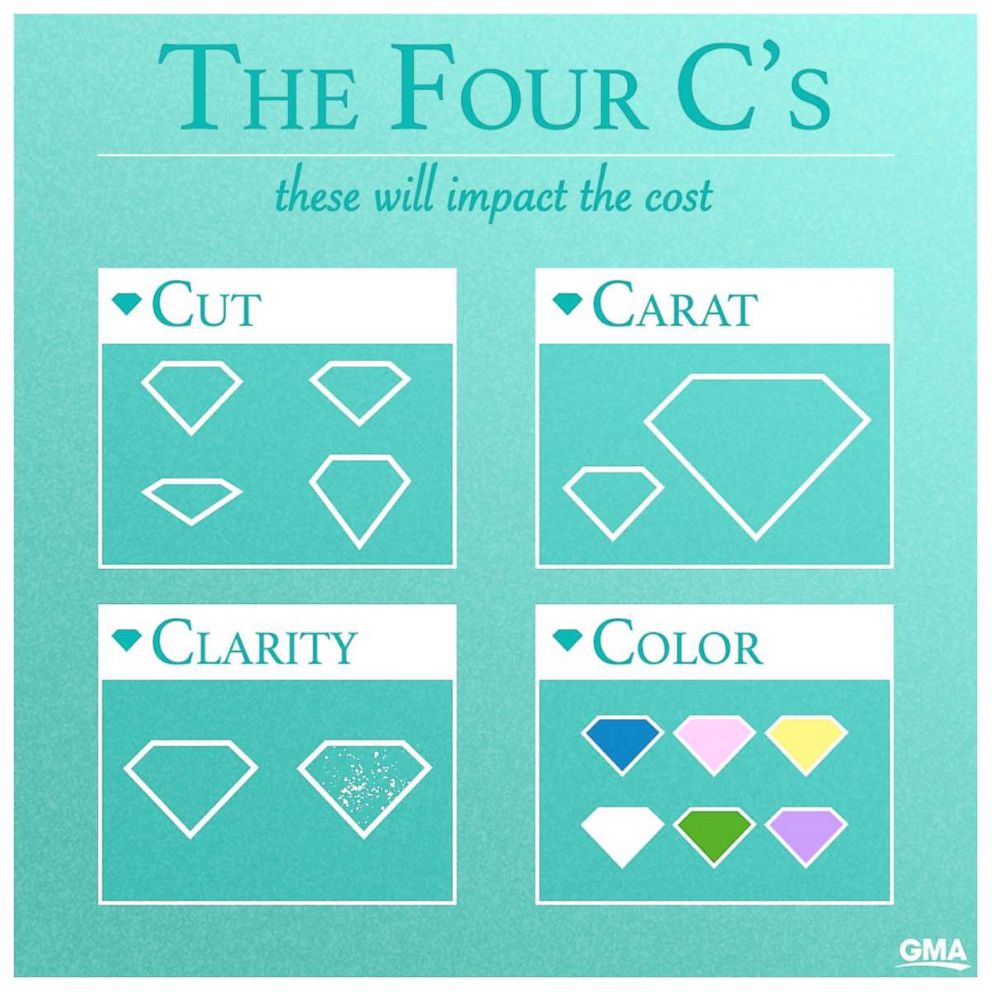 1. Cut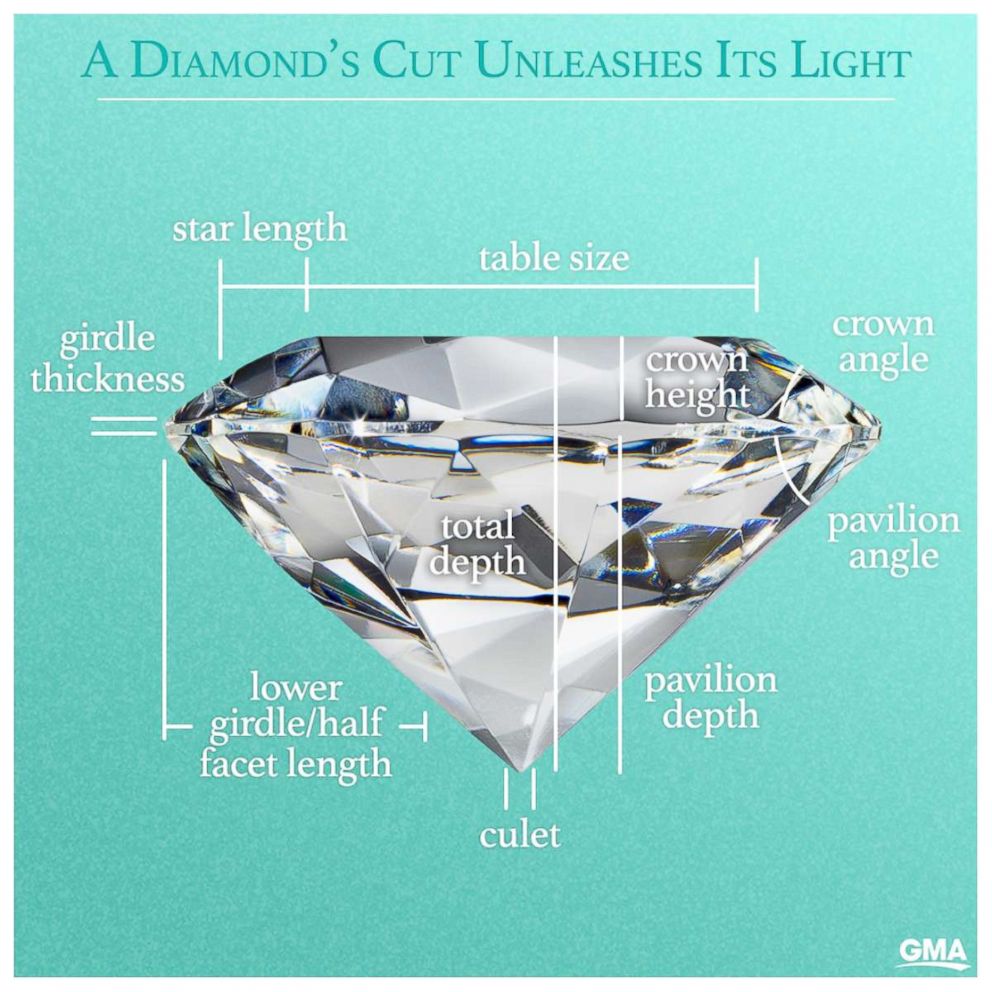 Since diamond cut styles are all different, the unique characteristics in each one determine the stone's quality.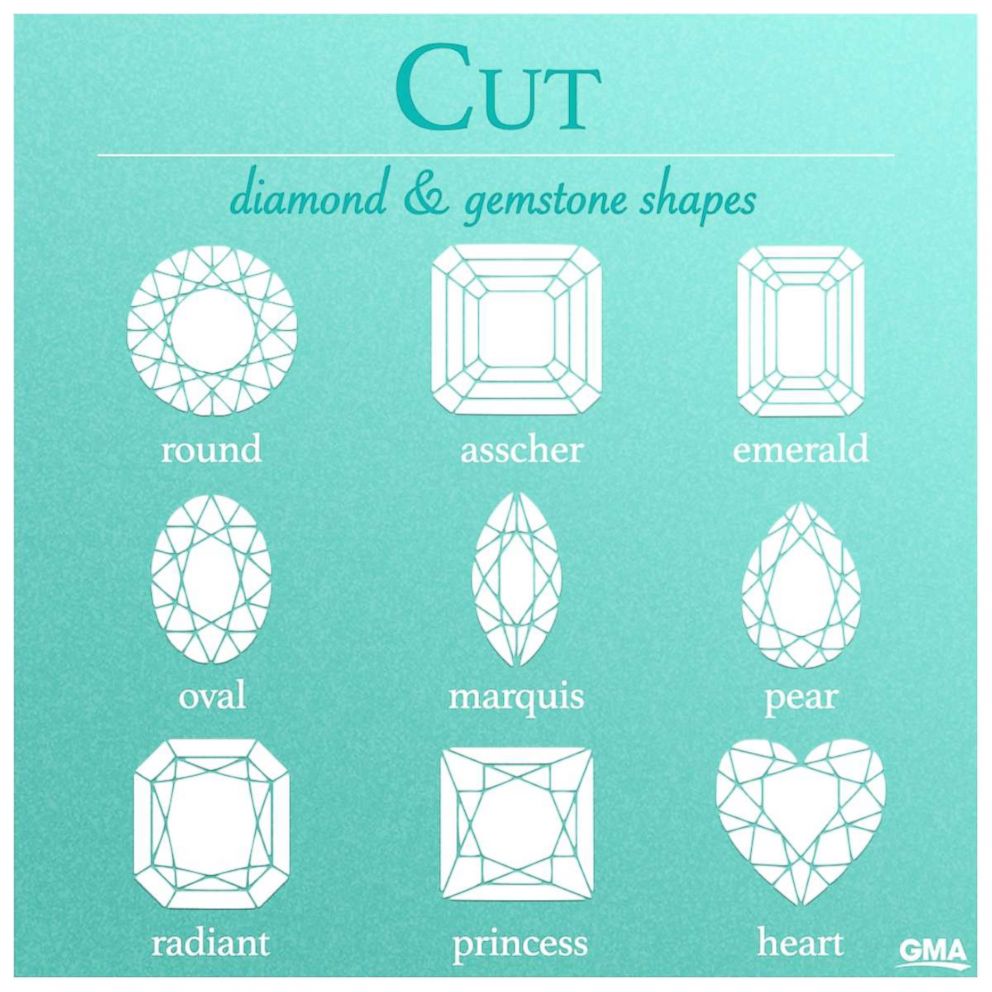 2. Carat refers to the diamond's weight -- not its size.
We measure these precious stones in carats and points. A one carat diamond is equal to 100 points.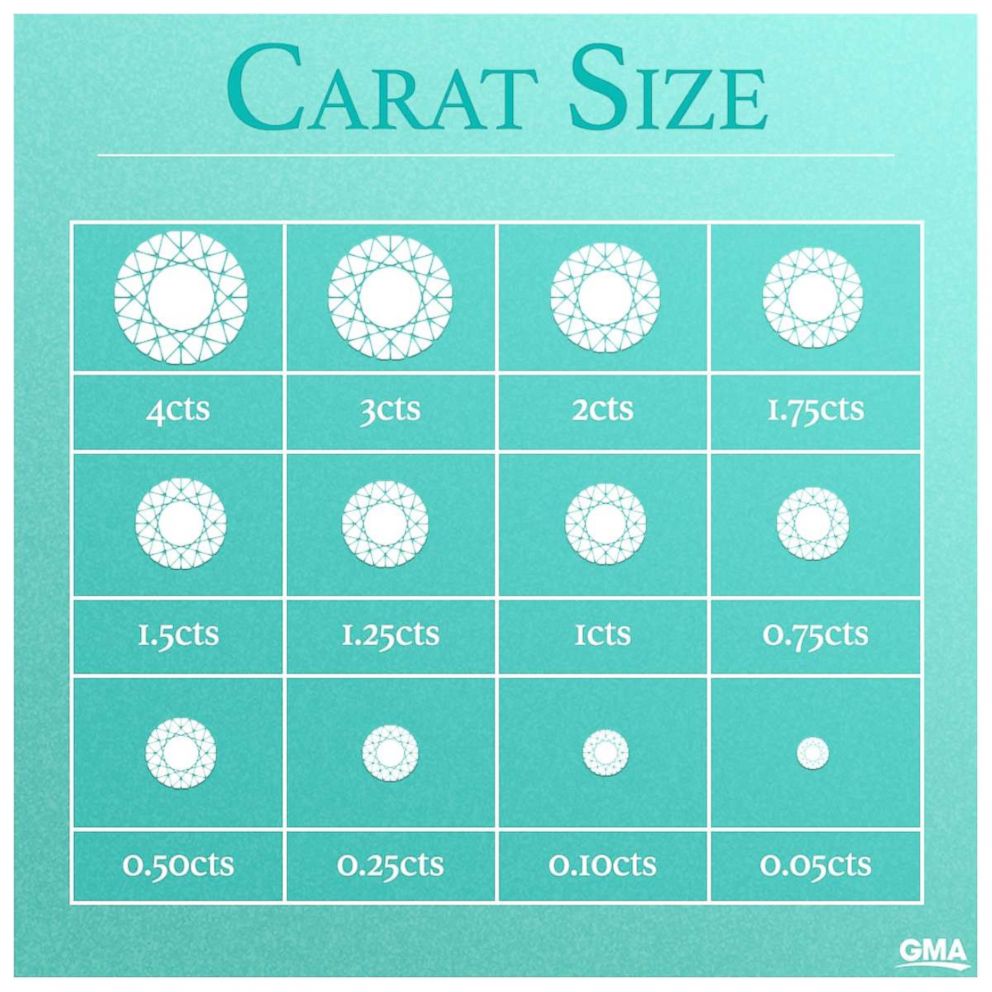 Carat weights have different appearances depending on the shape of the stone you choose.
Something important to note is that a larger carat with a poor cut can appear tinier than a smaller carat diamond with a higher cut grade.
3. Clarity: the imperfections found inside a diamond determine its clarity.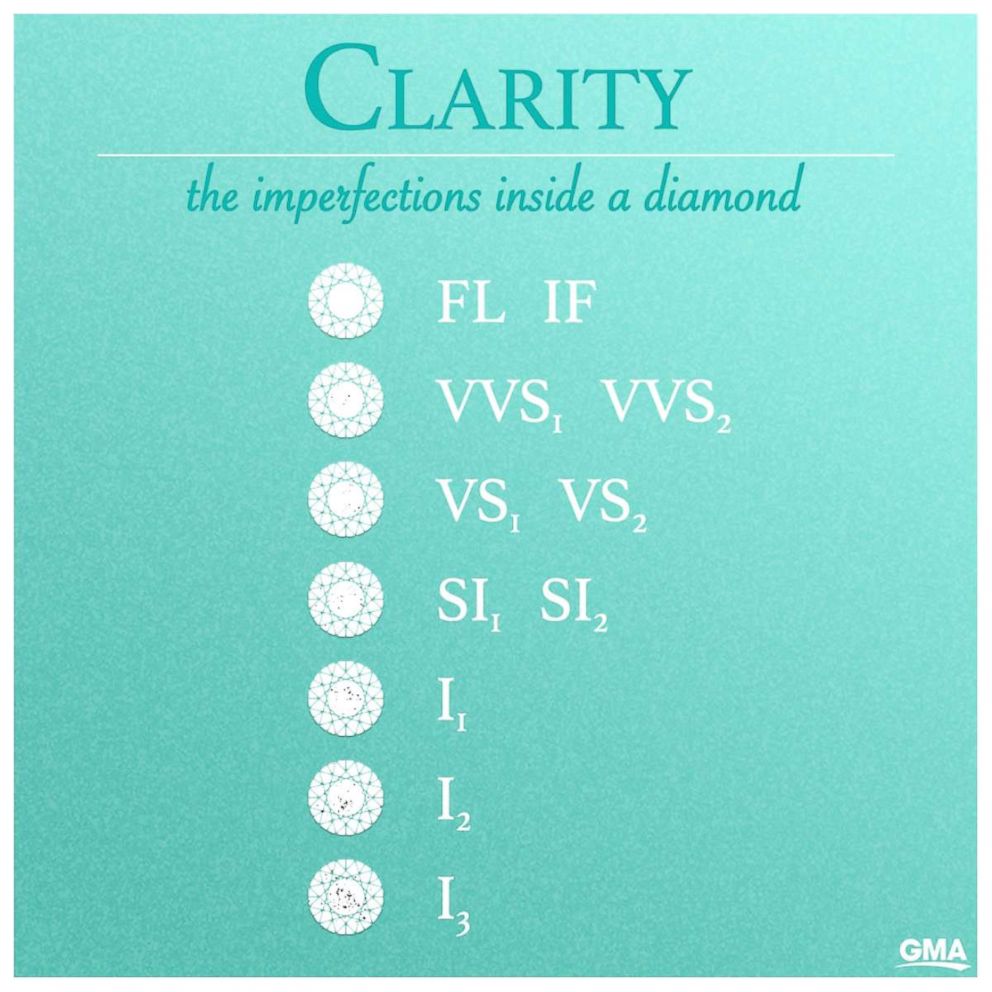 The rocks with the fewest flaws score the highest clarity grades. There are several different grades a diamond can get along the clarity scale, see below.
Don't worry, it's totally natural for stones to have some flaws. The likelihood of finding a diamond without any imperfections is near impossible.
4. Color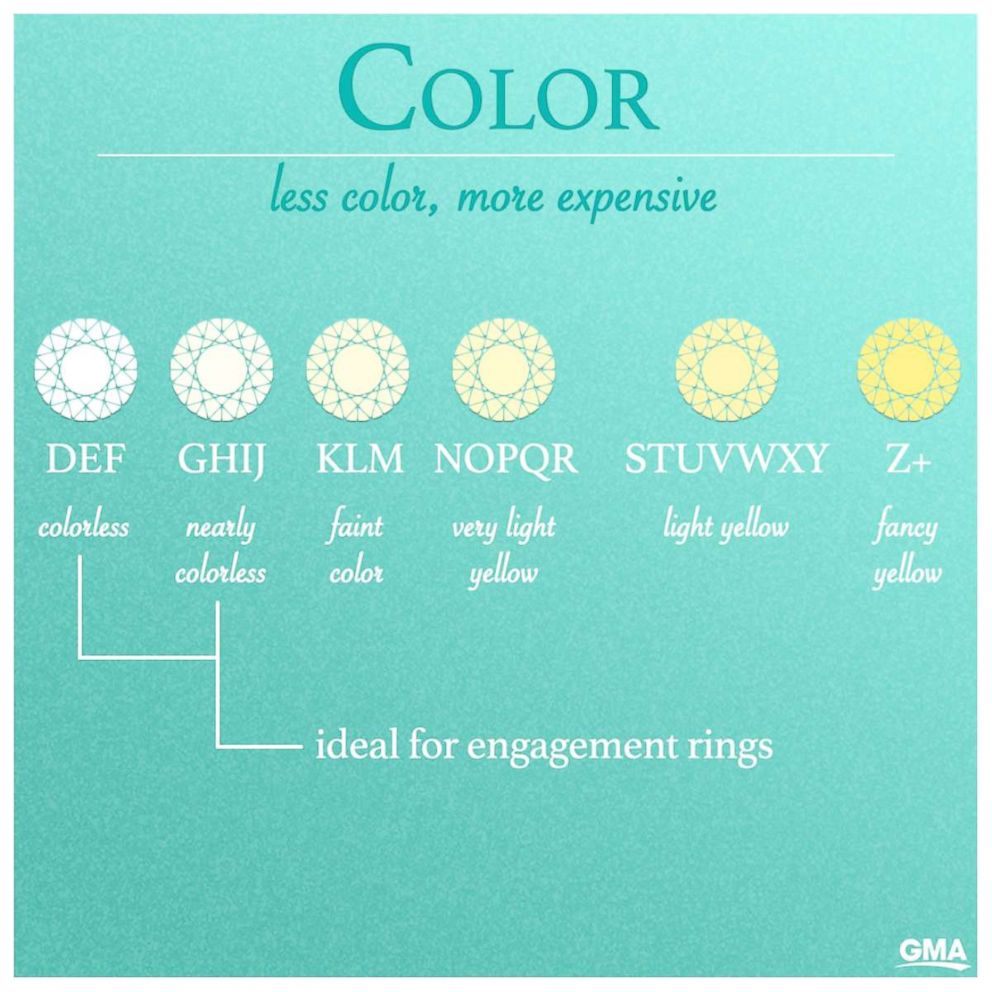 The grades range from D to K.
D is the most colorless and K contain some traces of yellow.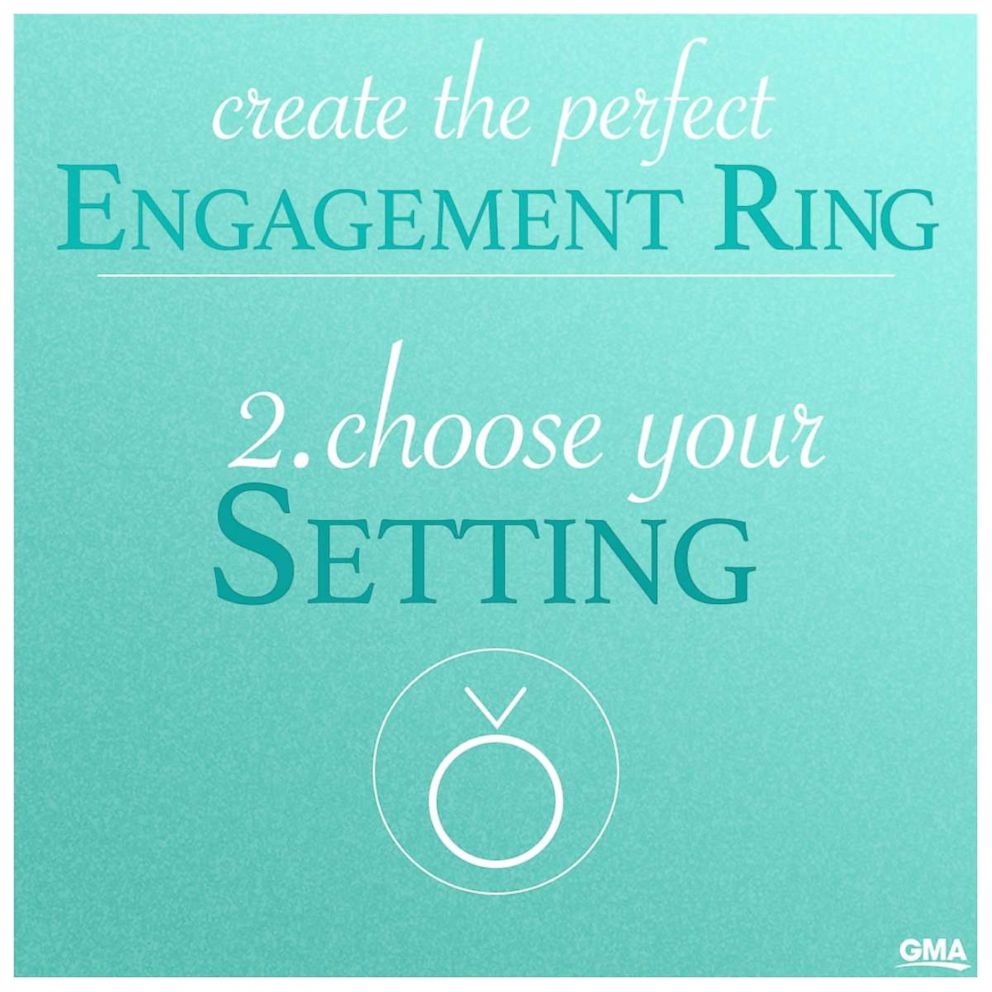 Ok, now that you've picked out your stone, it's time to set that rock.
Prong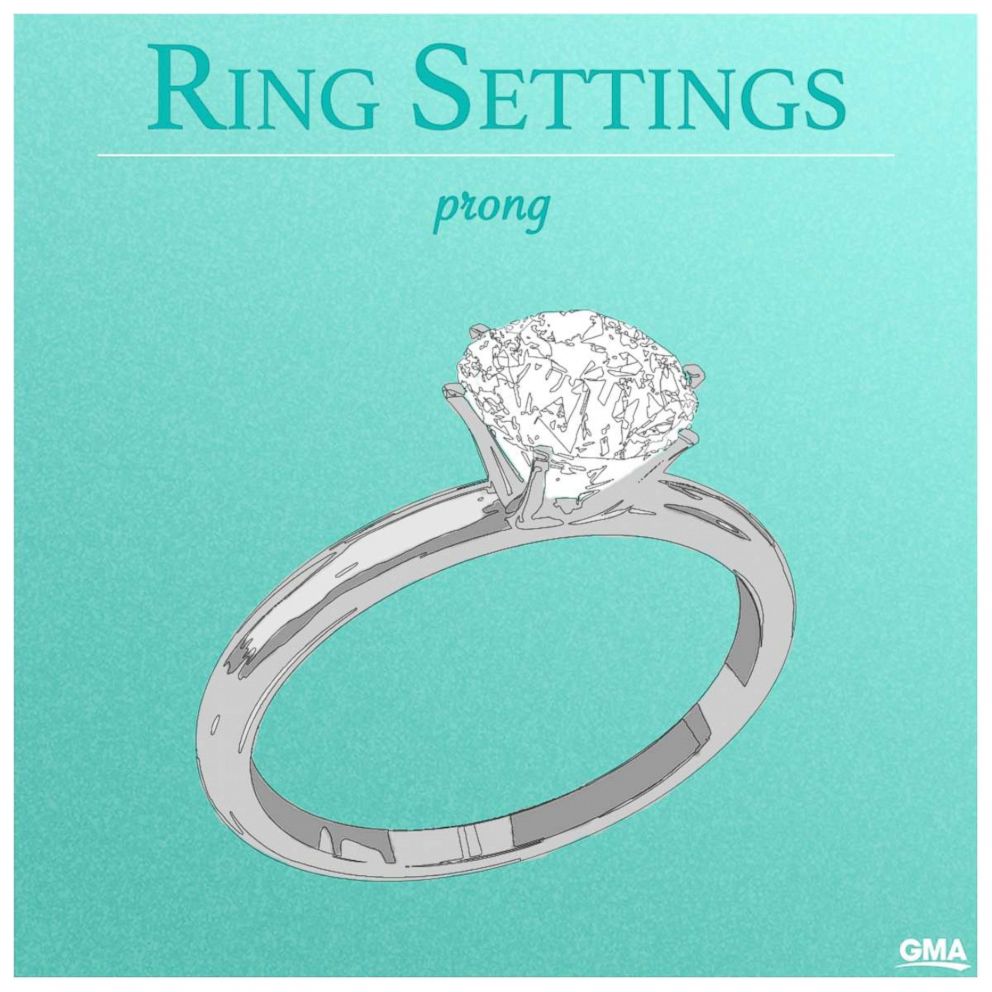 One of the go-to settings is the classic prong or solitaire. A prong is a little metal grip that holds the diamond in place. Most rings in this setting will have 4 to 6 prongs.
Tiffany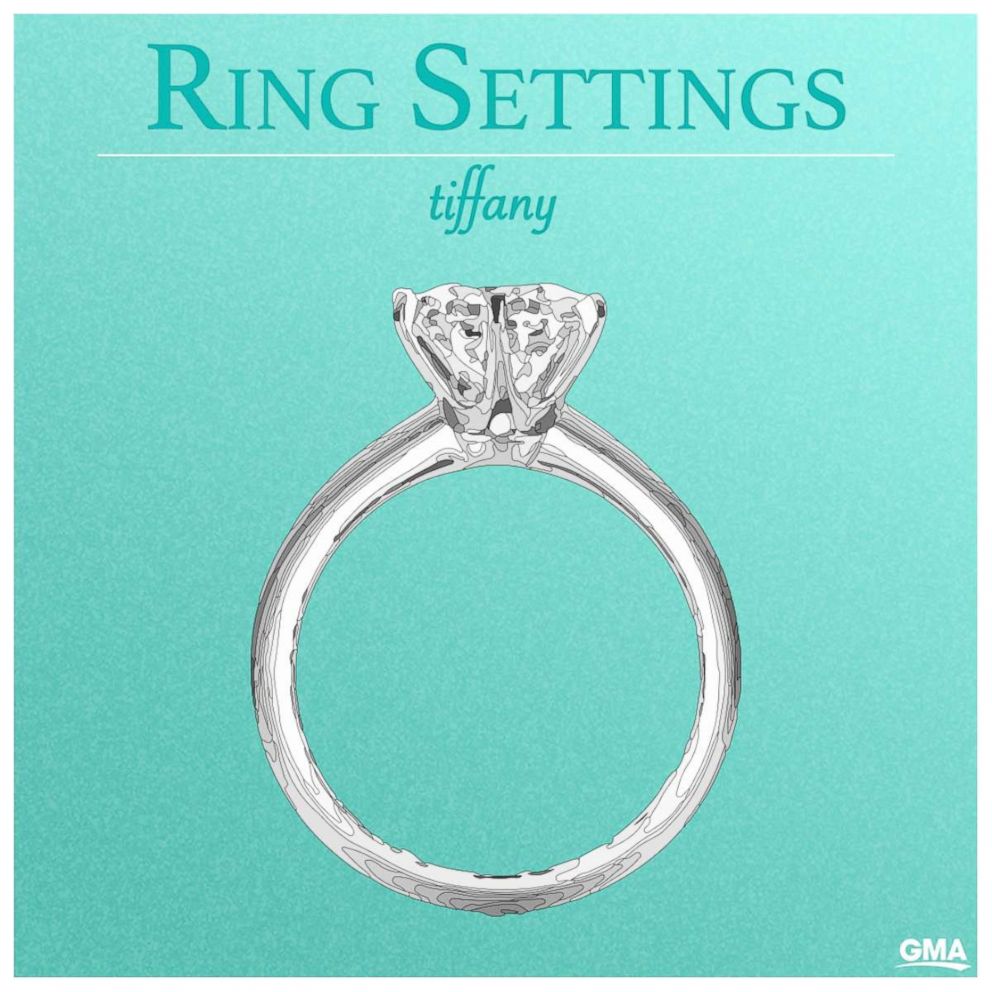 Simple and classic. Tiffany & Co trademarked their classic design in 1886, calling the multi-pronged solitaire style of their trademark ring, the Tiffany setting.
Most jewelers now have a Tiffany-like setting for those looking to replicate the look at a more affordable price point.
Pavé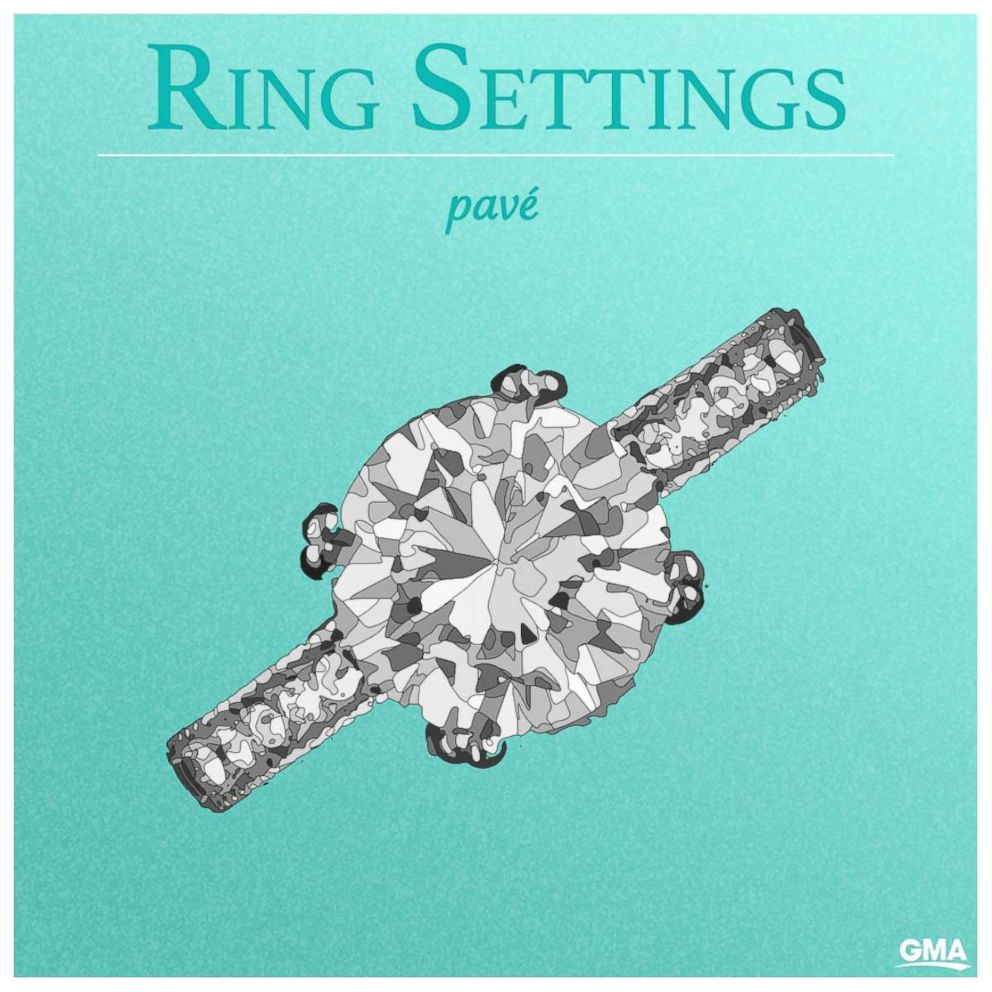 Pavé is French for "to pave" as in this setting is paved with lots and lots of little diamonds.
"This vintage setting is also known as the bead setting since the ring's diamonds are drilled into holes and appear to be held in place by tiny beads," Jeff Gold of From Italy With Love Jewelers told "GMA."
Halo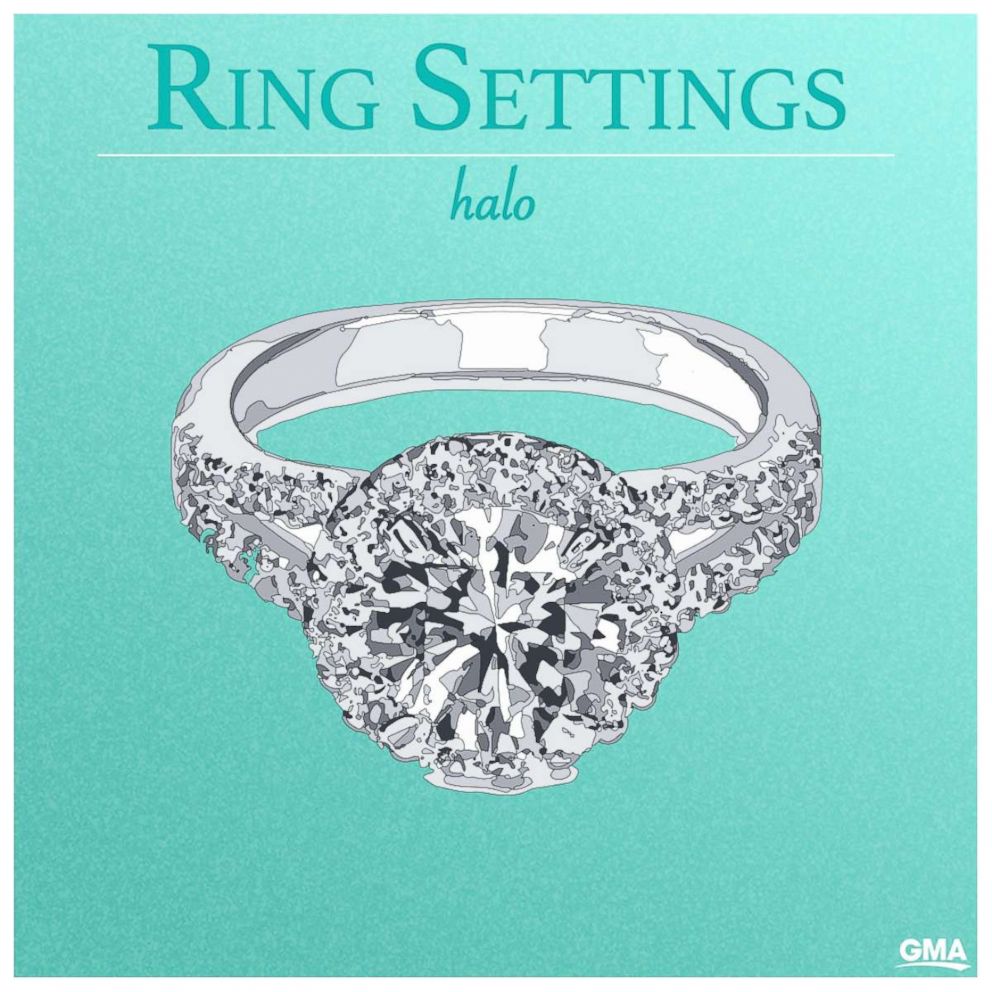 This trendy setting surrounds the center stone with small diamonds, creating a halo effect and making the middle rock pop.
"If you're looking to save some money, the halo setting might be for you," Gold said. "This will make a smaller center diamond appear larger."
Cathedral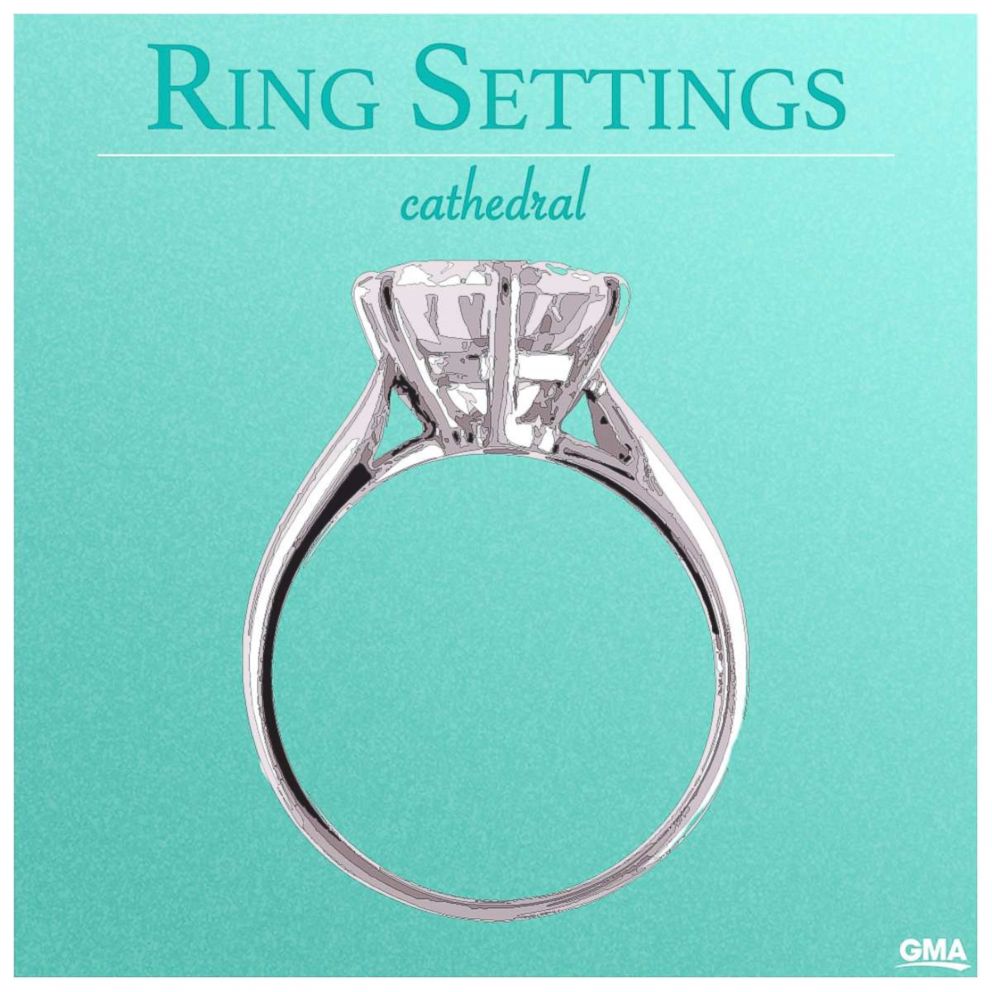 Just like the arches of a cathedral, this engagement ring uses arches of metal to hold the diamond in place.
Pick Your Metal
"Last but not least, think about what type of metal you want for your ring," Gold said. "Most customers choose either white gold, yellow gold or platinum. Picking a metal is all about budget, what looks best on your skin tone and ultimately your overall preference."
Now, You're a Diamond Expert!
You're ready to rock and buy that engagement ring!
Just remember, whatever bling you decide on will be perfect since it's coming from you and will shine on your partner.
Editor's note: This was originally published on Feb. 12, 2019.