Diana Ross celebrates her 75th birthday and new documentary
Just in time for Diana Ross' 75th birthday, there is a T-shirt campaign officially launching that's inspired by a vintage photo of the musical icon.
Founder of female-led civic engagement platform Phenomenal Woman Action Campaign, Meena Harris, initially spotted a black and white photo of Ross on a tennis court wearing a T-shirt that reads "I'm Gonna Win" on one of actress Tracee Ellis Ross' Pinterest boards.
Inspired by the photo, Harris re-created a T-shirt with the same phrase. "The moment I came across this image, I knew it was special, and that we needed to launch a campaign to honor Diana Ross," Harris told "Good Morning America." "It was an unexpected setting to see her, on a tennis court, and yet her essence shines through."
Harris continued, "Diana was a trailblazer when she came onto the Motown scene. The industry was predominantly male, and with unapologetic grace and glamour as the lead singer of the Supremes, Diana proved that women can succeed when they show up as their authentic selves."
To celebrate the life and legacy of Ross, over 200 celebrities and influential women have agreed to post a photo of themselves wearing their "I'm Gonna Win" T-shirts. Tracee Ellis Ross, Kelly Rowland, Angela Bassett, and Taraji P. Henson are just a few of the big names who have agreed to participate to post on Tuesday.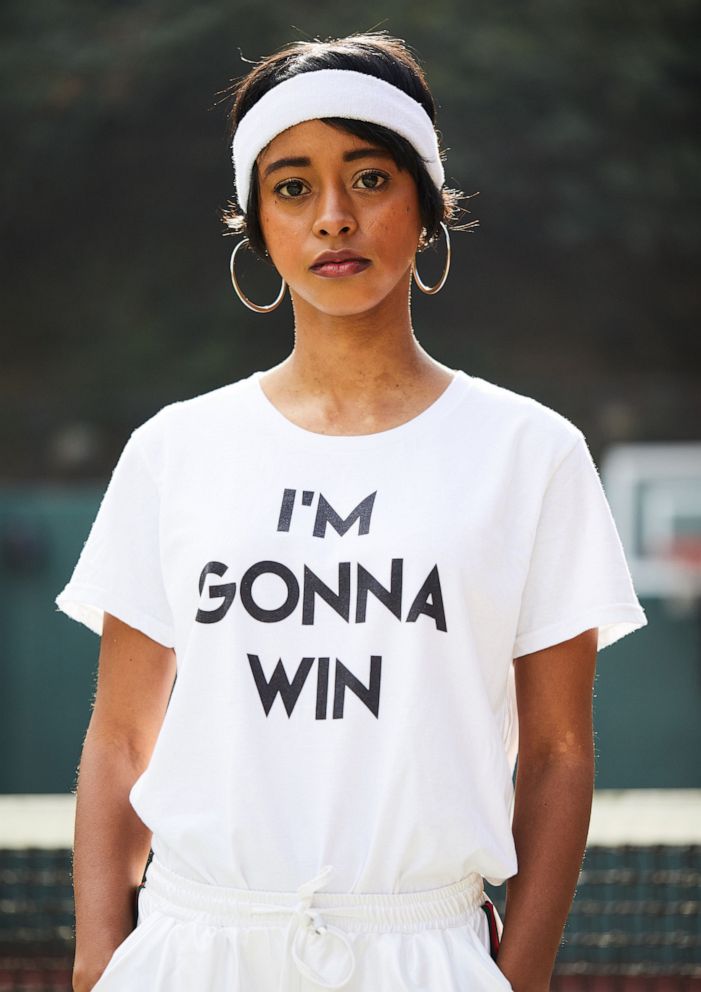 "We looked to black women who have led incredible lives, evoking Diana in so many ways," says Harris. "Each ambassador has succeeded in their own individual careers by leading authentically and living unapologetically. They are shining examples of what it means to show up as your true self — and win."
This isn't the first time the Phenomenal Women Action campaign has released empowering t-shirts. In 2017, a "Phenomenal Woman" T-shirt was launched as a special tribute to Maya Angelou as a month long initiative turned viral product. It was re-released in 2018 on what would have been Angelou's 90th birthday. After quickly growing in popularity, the line gained support from notables such as Serena Williams, Jessica Alba, Issa Rae and many more.
The Phenomenal Women T-shirt initiative developed enough traction to spark the creation of other t-shirts as well including pieces that have phrases such as "Phenomenally Black, Phenomenally Indigenous, and Phenomenally Latina."
The "I'm Gonna Win" T-shirts retail for $35 on the collective's website, and there is also a matching hat for the same price available for pre-order. A portion of proceeds will be donated to Higher Heights which is an organization dedicated to elevating Black women's voices to shape and advance progressive policies and politics.