Duchess Kate paid homage to Queen Elizabeth II in a touching way during Prince Philip's funeral.
She arrived on Saturday wearing an elegant necklace from the queen's collection along with pearl drop earrings, a beautiful black fascinator, a veil and a protective face mask.
The Duchess of Cambridge paired the look with a Roland Mouret dress that included a bow-like detail near the neckline.
The statement piece is a four-row pearl choker-style necklace that includes a diamond clasp at its center.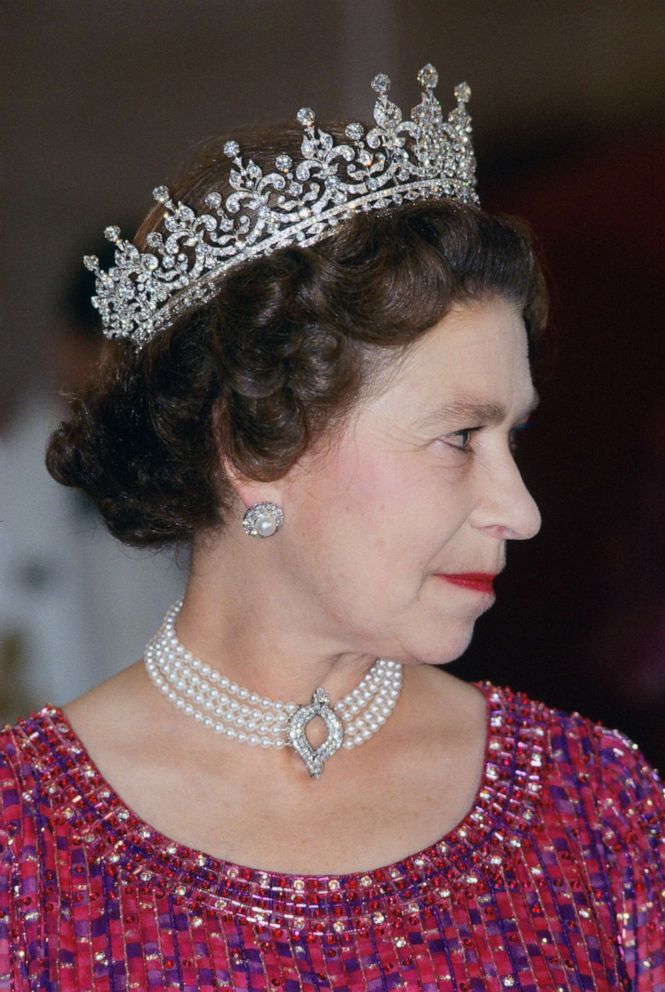 Duchess Kate also wore the pearl chocker in 2017 to the queen's and Philip's 70th anniversary event in 2017.
Originally worn by the queen on several occasions, the necklace was originally a gift to the queen from the Japanese government, according to The Court Jeweller.
The queen has worn the piece while visiting Bangladesh as well as during tiara affairs in the 1980s.
During this same time period, the late Princess Diana also wore the queen's necklace while visiting the Netherlands.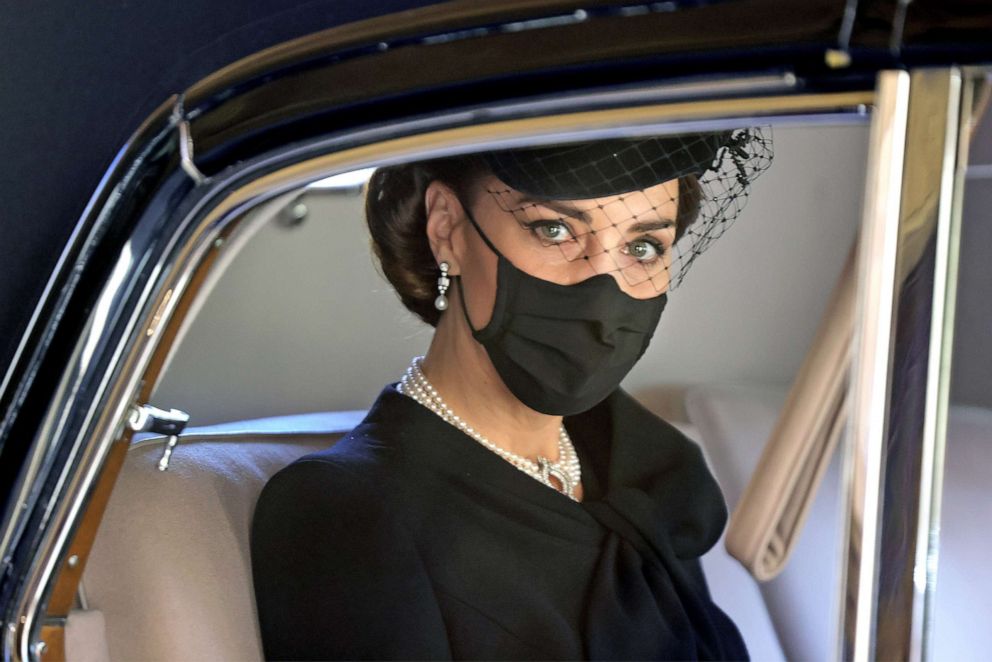 Ahead of the funeral, Prince William shared a touching reflection surrounding the life and legacy of his grandfather Prince Philip.
"I feel lucky to have not just had his example to guide me, but his enduring presence well into my own adult life – both through good times and the hardest days," he said in a statement. "I will always be grateful that my wife had so many years to get to know my grandfather and for the kindness he showed her. I will never take for granted the special memories my children will always have of their great-grandpa coming to collect them in his carriage and seeing for themselves his infectious sense of adventure as well as his mischievous sense of humor!"