Ellie Goldstein, a model with Down syndrome, has become one of the newest faces to represent Gucci Beauty.
In collaboration with Photo Vogue Festival, a platform that launched on VOGUE.IT at the beginning of the year, Gucci Beauty released an "Unconventional Beauty" series to support emerging talents and promote the theme of unconventional and non-stereotypical beauty.
At 18, Goldstein has become one of the first models with Down syndrome to be featured with the beauty brand. She posted a behind-the-scenes look at the photoshoot along with a caption saying, "Best day ever! I feel so lucky and honoured to be chosen for this mascara campaign."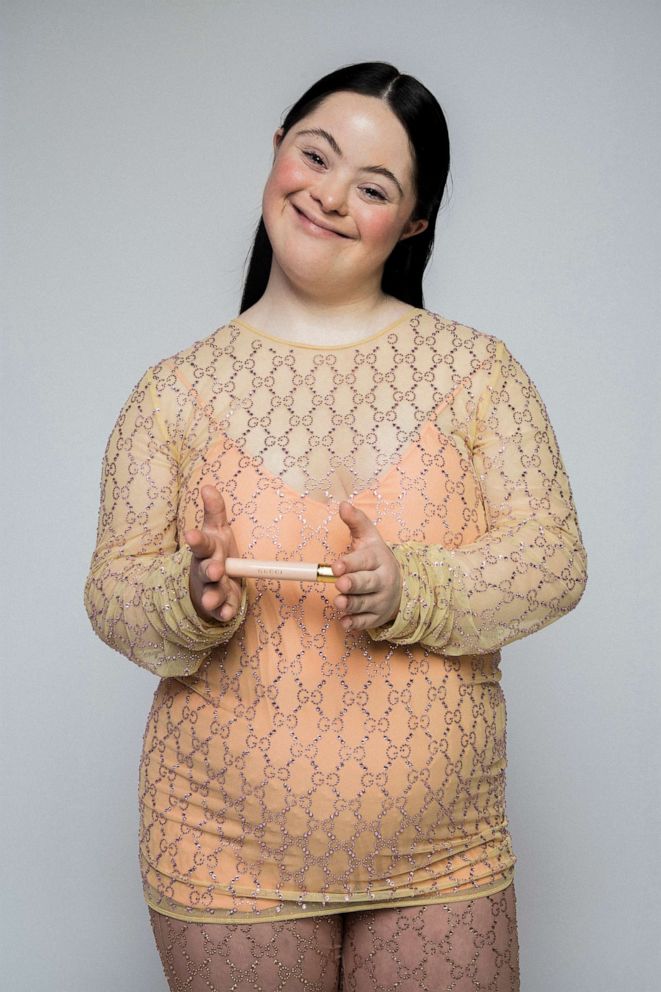 The project starring Goldstein launched on Instagram with the purpose of selecting two photographers to shoot a digital editorial for Gucci Beauty and Vogue Italia, focused specifically on unconventional beauty.
In February, London photographer David PD Hyde and multidisciplinary artist Catherine Servel were selected from more than 6,000 photos posted on Instagram.
One of the first portraits released included model and plus-size advocate Enam Asiama wearing Gucci Beauty's L'Obscur mascara.
"Inclusiveness, authenticity and freedom have always distinguished the aesthetic vocabulary of Gucci's creative director Alessandro Michele and Gucci Beauty, whose initiatives are a hymn to diversity and self-expression from the beginning," the brand said in a statement.
Katie Driscoll, founder and president of Changing the Face of Beauty, a nonprofit that advocates for the inclusion of the disability community in advertising, told "GMA," "This is a major step in the right direction."
She continued, "Seeing a brand like Gucci value their consumers with differences through their ad voice helps push other brands to recognize the beauty that is within all their consumers."
The unemployment rate for people with disabilities has been twice as high as the rate of people without disabilities, according to the U.S. Bureau of Labor Statistics. Driscoll mentions that with more brands such as Gucci Beauty featuring people with disabilities within media, the next natural progression will be jobs.
"We believe brands can change the future of the disability community by valuing them as a consumer through their ad voice," she said.
In 2018, American Eagle's sister lingerie brand, Aerie, captured the attention of many when it revealed its #AerieREAL campaign featuring an inclusive model casting that included world champion gymnast and U.S. Special Olympics champion Chelsea Werner, who has Down syndrome.
While some brands have begun to include more people with disabilities within their campaigns, Driscoll said that there needs to be more.
She added, "Unfortunately these campaigns are few and far between and we need to ensure that when diversity is considered that the largest minority in the word is included in the conversation."