Dr. Jen Ashton breaks down the differences between N95, surgical and DIY masks
Courtesy of Pretty Connected
If 2020 nominates anything as an accessory of the year, it will probably come in the form of a face mask.
Amid the COVID-19 outbreak, the CDC continues to advise everyone to wear face masks to help stop the spread of the disease. While many have made sure to save any heavy-duty N95 masks for medical professionals working on the front lines, many have also looked for face-covering options that fall in line with their lifestyles.
With that, mask accessories have been on the rise as some people would prefer to have something fashionable yet functional.
Beauty expert and blogger Lara Eurdolian of Pretty Connected recently launched mask chain straps that have been gaining a lot of traction for the trendy styles available.
In an Instagram post, she demonstrated how to wear the Pretty Connected Face Mask Chain Strap two ways. One way includes creating a double loop, while the other involves allowing the chain to hang behind your neck and back.
One look from the Pretty Connected line that's been getting a lot of attention is the Nikki Mini Face Mask Chain Strap. It has multiple uses in addition to being a face mask strap holder whereas you can use it as a camera strap, lanyard or even a necklace.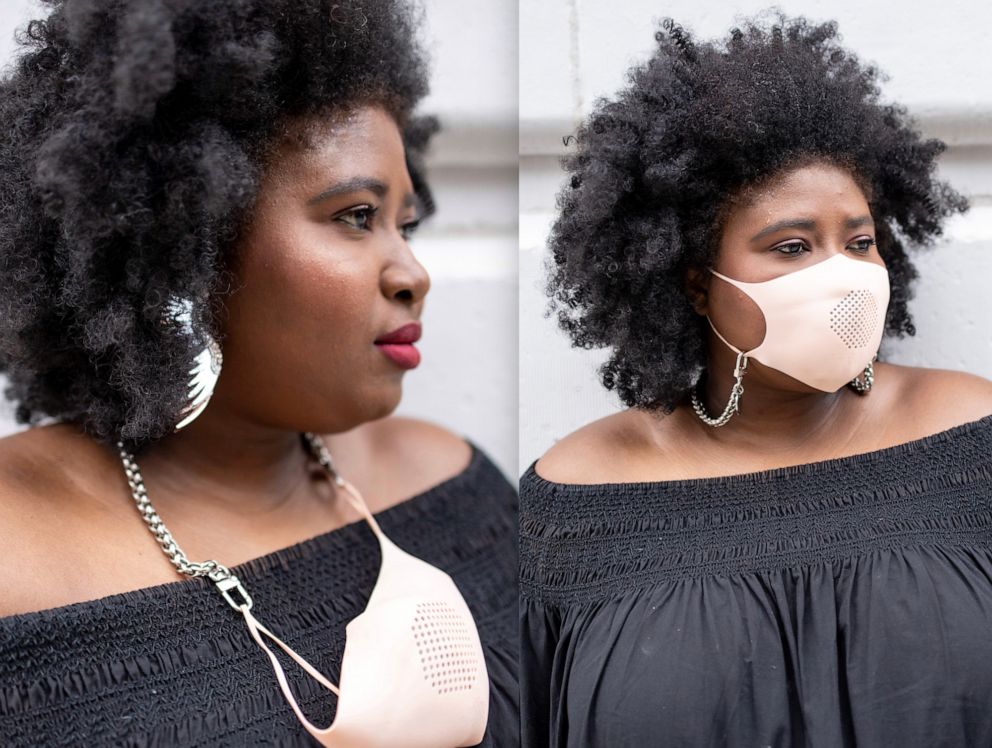 Fifteen percent of net proceeds from Pretty Connected's mask chains have been donated to COVID-19, social justice and economic relief efforts.
Another fine jewelry brand, Billie Simone Jewelry also launched a face chin mask that can be styled in a variety of different ways.
The removable chains are available in gold or silver and can also be worn as a necklace, triple wrap bracelet or a lariat.
The Gemini Mask Chain comes in small, medium and large sizes along with a complimentary diamond mask included with purchase.
Additionally, a portion of proceeds made from the Billie Simone line of mask chains is being donated to the NAACP.
If you are ready to get your hands on some mask accessories, scroll ahead for several more amazing options.
Lele Sadoughi
Designer label Lele Sadoughi offers everything from matching mask headbands to practical wash bags you can keep your masks stored away in.
Peggs Craft
This mother-daughter company offers a variety of fun mask accessories. You can browse and buy everything from daisy-inspired to pearl beaded chains that easily can clamp to your face mask.
Balanced Casa
This designer face mask company has taken the thought of wearing a face mask to new heights. Unique options include plaid designs paired with beautiful bow straps that can be tied back as a hair accessory over a low chignon or ponytail.