Auditions for upcoming Madonna biopic underway
Florence Pugh is sharing her truth and getting candid about her personal style choices.
As the star of Vogue's Winter 2023 issue, she opened up to the publication about her openness to incorporating sheer fabrics in her personal style.
"I've never been scared of what's underneath the fabric," said Pugh. "If I'm happy in it, then I'm gonna wear it."
Pugh added she doesn't mean to offend people, but also questioned, "How can my nipples offend you that much?"
She added, "I know that some people might scoff at me saying that, but if a dress with my breasts peeking through is encouraging people to say, 'Well, if you were to get raped, you would deserve it,' it just shows me that there's so much more work to do."
The controversy took off after the "Wonder" actress wore a sheer pink Valentino gown at the fashion label's fall 2022 show in Rome in July.
Pugh responded to the criticism, writing on Instagram at the time, "Listen, I knew when I wore that incredible Valentino dress that there was no way there wouldn't be a commentary on it. Whether it be negative or positive, we all knew what we were doing. I was excited to wear it, not a wink of me was nervous. I wasn't before, during or even now after."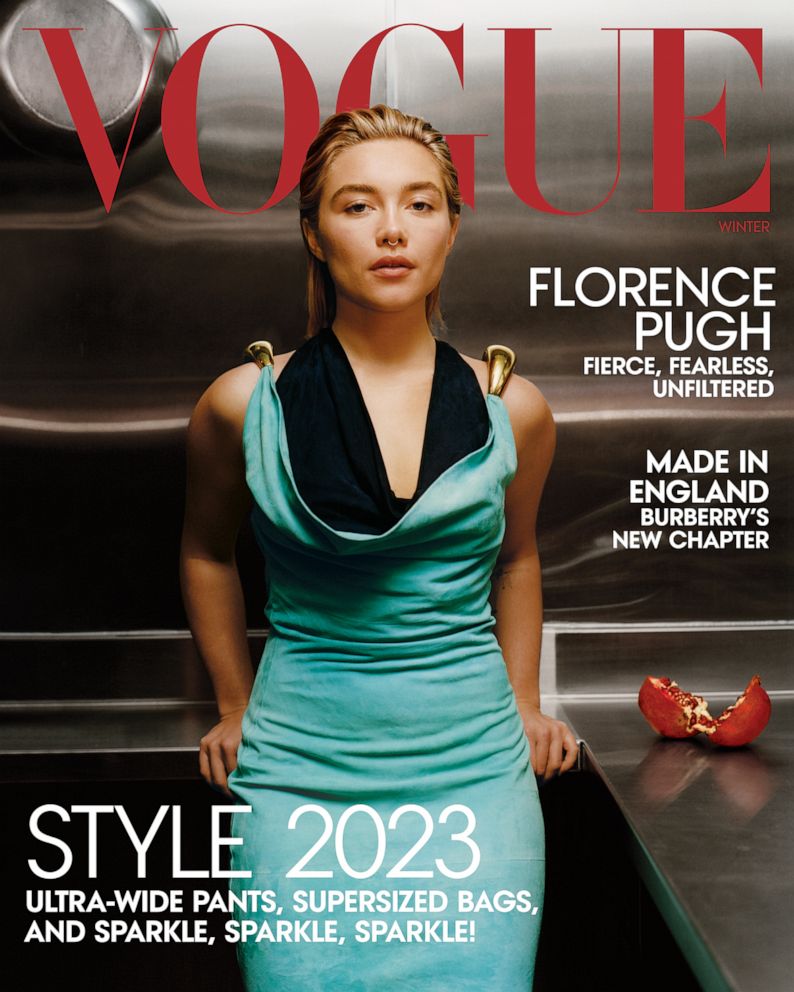 "What's been interesting to watch and witness is just how easy it is for men to totally destroy a woman's body, publicly, proudly, for everyone to see," she continued. "You even do it with your job titles and work emails in your bio..?"
Several months after the backlash over Pugh's controversial pink Valentino dress, she went on to wear another head-turning sequined sheer two-piece look at Paris Fashion Week.
Pugh posted a photo of herself wearing the look along with the caption, "Trust the button," apparently referring to the single button fastening together the bottom of her cropped blouse.
Her stylist, Rebecca Corbin-Murray, also posted a series of images of Pugh wearing the look. She captioned the carousel "Une Nuit a Paris," which translates to "A night in Paris" in English.