Fashion companies have been making strides to become more inclusive, and Nike is jumping in on these efforts with the expansion of sports bra sizes that will be featured in the brand's Spring/Summer 2019 collection.
With the recent announcement of Nike's reimagined GE/NOM Flyknit Bra, it is also posted on the brand's news website, that the intent behind this new launch was to deliver a wide range of options that will include 57 styles across three support levels in sizes ranging up to 44G.
"The goal of the Nike FE/NOM Flyknit Bra was maximum support and comfort that would allow women to feel and look amazing while doing anything they choose," said Nicole Rendone, the brand's Design Director of Bras and Innovation, in a statement. "We prioritized support, breathability, and cooling in essential zones."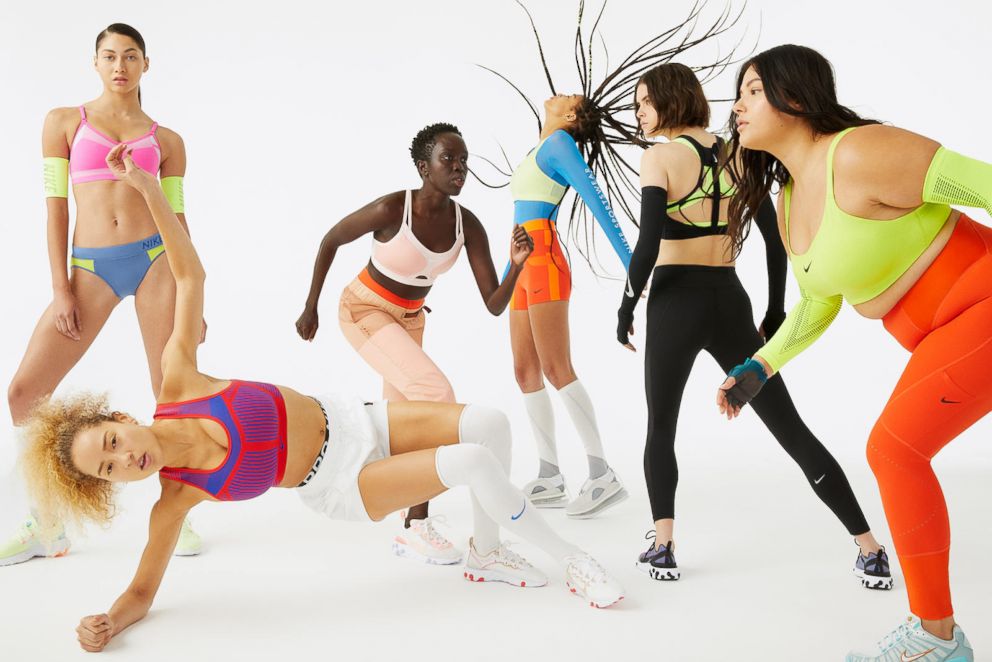 In addition to size expansion, the FE/NOM Flyknit Bra features ultra-soft nylon-spandex yarn for comfort, two single-layer panels for a seamless feel — making it 30 percent lighter than any other bras from the brand.
The Spring/Summer 2109 Nike sports bras come in a variety of bright colors and styles that are equal parts stylish, functional, and made for a huge variety of cup sizes.
"This is bigger than a bra, really," said Nike's Vice President of Apparel Innovation Janett Nichol. "It's about breaking down the barriers women face in sports and life."