Rep. Alexandria Ocasio-Cortez shares behind-the-scenes makeup tips, talks beauty double standards
Who is Alexandria Ocasio-Cortez?
Christian Monterrosa/EPA via Shutterstock
Rep. Alexandria Ocasio-Cortez recently gave her social media followers a glimpse into her go-to makeup routine.
Ahead of the Bernie Sanders rally in Los Angeles on Saturday, the New York Democrat posted photos of beauty products that she uses on herself ahead of public appearances.
"So, first and foremost, I do not have a glam team," she wrote in an Instagram story posted on Dec. 21. I don't have a hairstylist, I don't have a makeup artist that I take on the road with me. I do my own makeup."
She continued, "So it's all very DIY, especially if you're a woman running for office. You just have to learn how to do your own makeup. And I did it with lots of YouTube tutorials."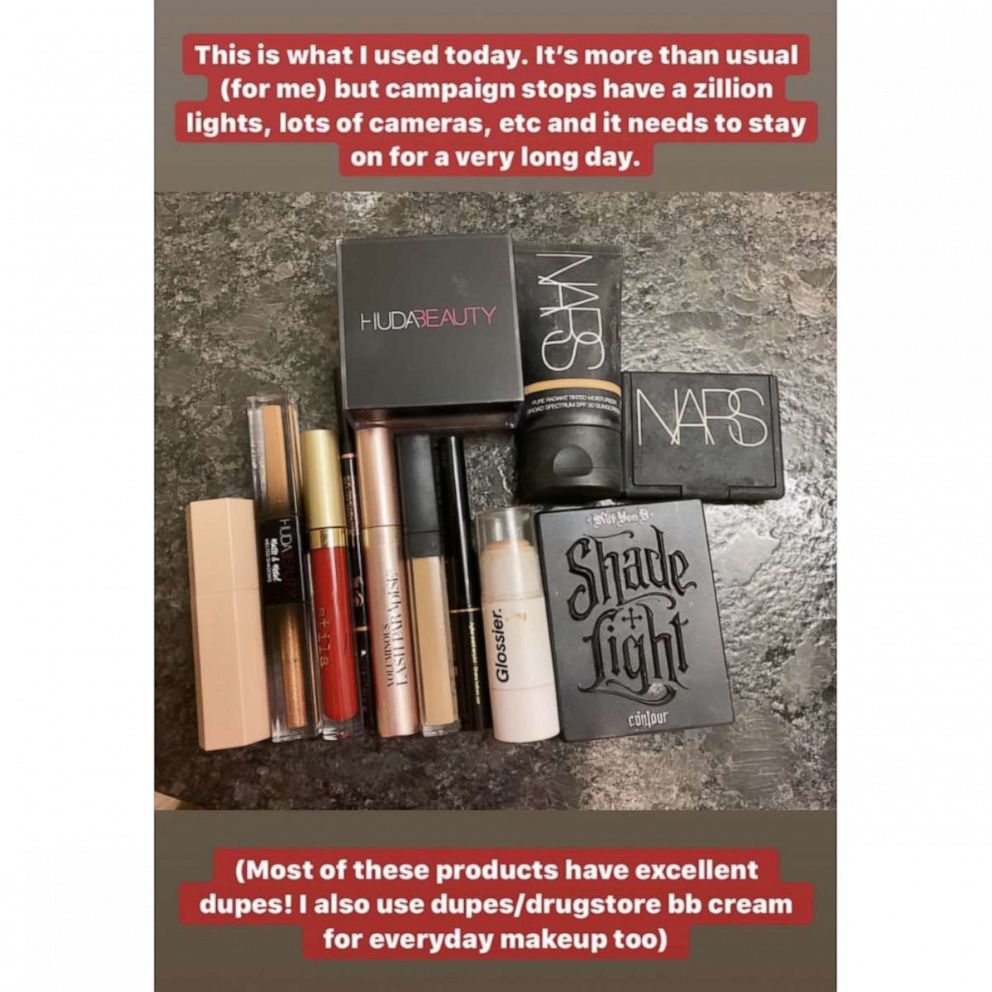 AOC posted a flatlay-style photo on her stories that included a mix of products from Huda Beauty, Glossier, Stila cosmetics and NARS.
While she didn't list the exact names of each, she did say in her caption, "This is what I used today. It's more than usual (for me) but campaign stops have a zillion lights, lots of cameras, etc and it needs to stay on for a very long day."
This isn't the first time AOC revealed some of her beauty tips. In January, she discussed how she relied on press-on nails for an instant manicure.