After a successful initial launch in 2019, Serena Williams is back with another grand slam fashion collection.
On Wednesday, the tennis star unveiled her second S by Serena Spring 2020 line with a variety of fresh new pieces in a "see now buy now" format which was different from last year's traditional runway presentation during New York Fashion Week.
The latest mix of pieces includes sweaters, dresses, blazers, jumpsuits and more in eco-friendly textures as well as animal prints.
There is also now an extension of the fashion line that includes jewelry created in collaboration with global diamond manufacturer K.P. Sangvi.
"With this collection, we are really exploring a lot with sustainability and new versions of animal print," Williams told "Good Morning America." "We have really been exploring giraffe print as I'm loving it. Also, green is the color of the season so we have a couple of pieces focusing on that."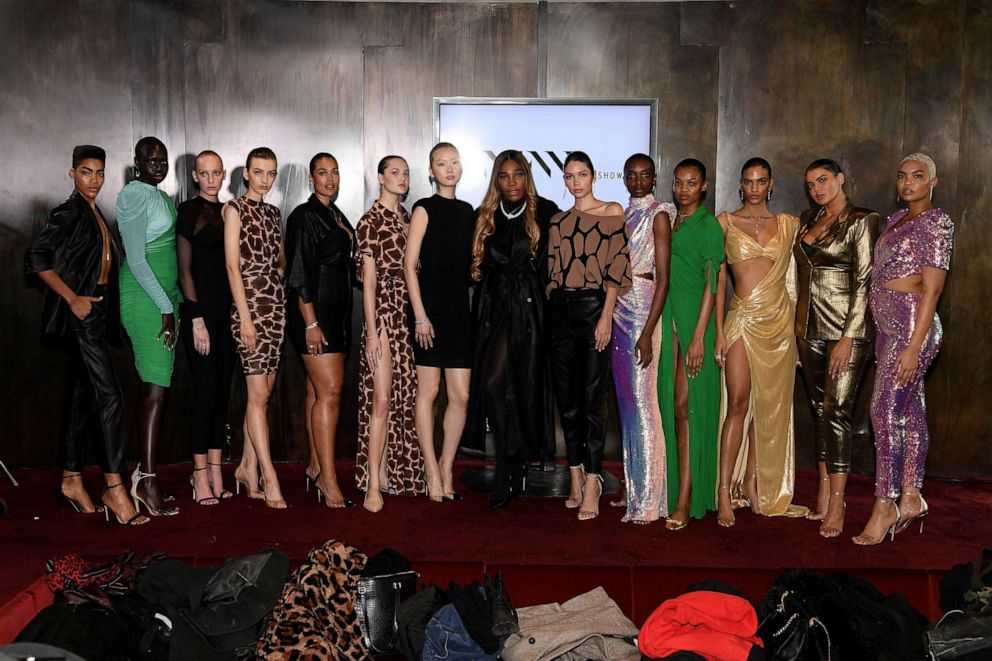 S by Serena retails between $64 - $139, and many of the pieces were designed to fit a wide range of body types.
"We always have to have size diversity," says Williams. "When we first started, I could never fit into anything."
She continued, "I have to be able to fit the clothes... so we have to be inclusive."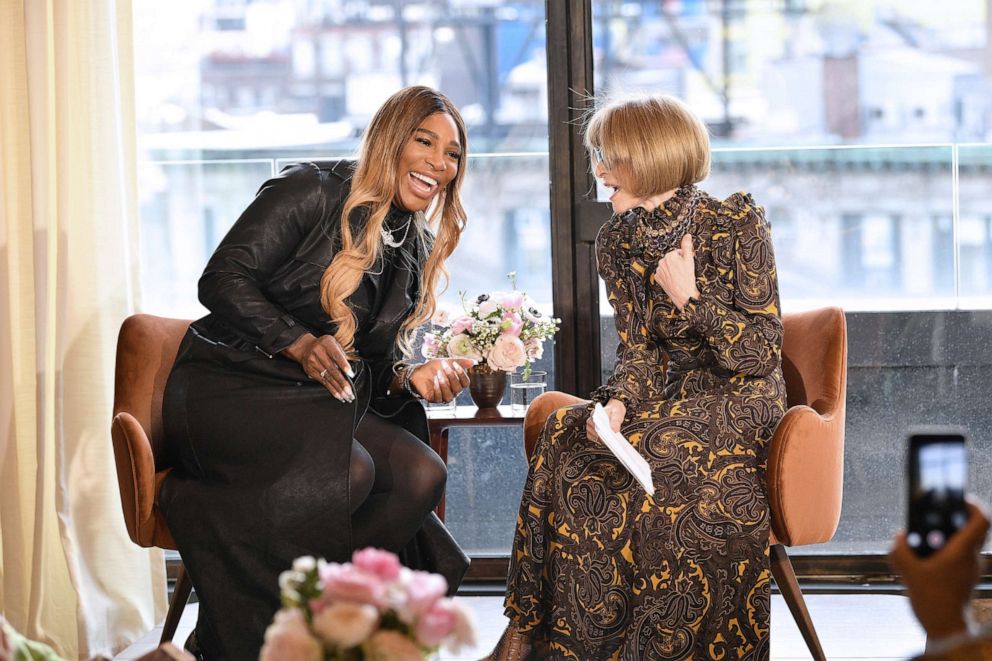 Before showing off the new collection, Williams candidly spoke with Vogue editor-in-chief Anna Wintour about everything from the new apparel to her thoughts about this year's Oscars -- highlighting how best actress winner Renée Zellweger called the Williams sisters her heroes.
"I was so moved by what Renée said," Williams said to Winter. "First of all, I was shocked. I was like, wait, did I just hear that?"
She continued by opening up about her own personal heroes which are everyday mothers.
"I'm literally lost for words when I think of these women who spend the day in, day out, helping and providing for their family and really doing it when I know how hard it is for me to leave my daughter."
Williams adds, "I've never felt that way before until I became a mom. I think women need to be recognized."
The tennis star expressed the importance of investing in women-owned brands as well which is a purpose she has been thoroughly fulfilling through Serena Ventures.
"In 2016 I learned that less than 2% of companies were venture-backed or women-backed," she said to Wintour. "I thought, that can't be true. 98% goes to men. That's not even a real number... [and for] minorities even less."
"We believe in brands and we believe in people," she added. "And when we back people, we really back the founder and obviously love the product, but we really need to love the founder and that means a lot to us."