Balmain designer Olivier Rousteing opens up about injuries from fireplace explosion
Victoria Beckham is focused on beauty, business and balancing it all.
The multi-talented business mogul recently introduced her latest "Cheeky Posh" cream blush stick that's inspired by some of her cheekiest moments.
"For me, a cream blush is the hero in any makeup bag," Victoria told "Good Morning America." "It can really lift your complexion."
She continued: "Even when you're feeling a bit tired, it can really pick you up and give you that glow, and it's fun."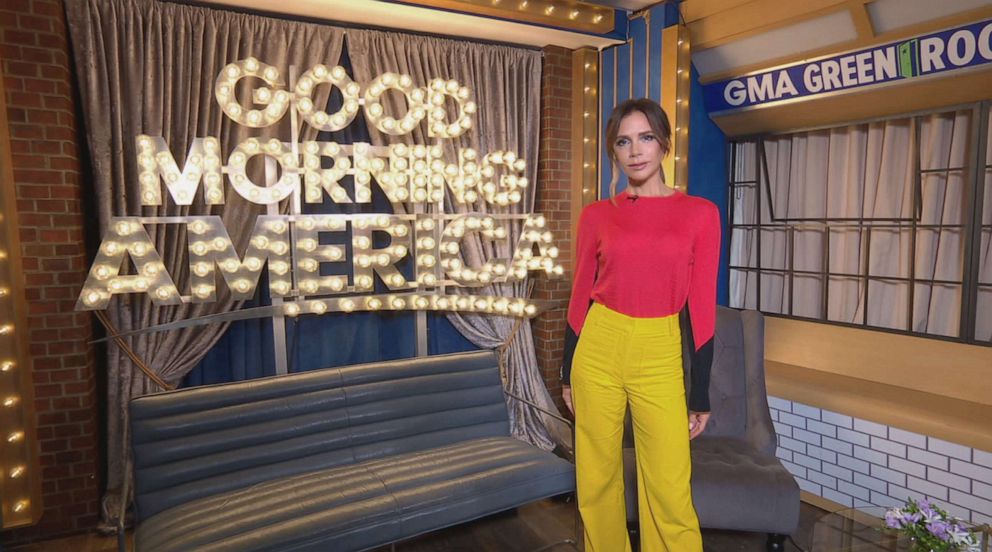 The new Victoria Beckham Beauty Cheeky Posh was created to add a flush of color to the face and features a creamy, velvet-like texture. It's also formulated with clean botanical actives that work to help nourish smoother, brighter, healthier cheeks.
There are five diverse shades ranging from "Miniskirt" which is a warm, deep rose to "Knickers" -- more of a light, peachy melon tone.
"Being inclusive is very important for us at Victoria Beckham, and every single shade works on all skin tones," Beckham said.
Victoria Beckham Beauty launched in November 2019, and she says it's been a passion of hers. "Clean beauty is always the message that goes through all of our projects, and it's amazing," said Beckham. "It's been a huge success."
In addition to the former Spice Girl's growing beauty line, she's also keeping busy with her fashion collection and balancing her time between Miami and London alongside her husband of 22 years, David Beckham.
When asked what marriage wisdom she would pass down to her kids she started by highlighting how supportive she and David are of each other and how incredible of a dad he is.
"We have a lot of fun," she said. "We support each other with everything that we do, but it's about have fun and enjoying that person's company. I genuinely love being with him."
As to whether Beckham will join another Spice Girls reunion, the chances are slim to none as the formally named "Posh Spice" says her days of singing on stage are behind her.
"The fans have always been so great, and it was such a wonderful journey but for me now focusing on fashion and beauty. That's my passion," she said. "What I love about beauty is really getting in the lab and being creative and really focusing on that clean beauty message."
She added: "It's developing products that I love, working closely with my community -- so ultimately I'm giving them what they want, what they really, really want."