Victoria's Secret announces major rebrand with more diversity
Timothy A. Clary/AFP via Getty Images, FILE
The Victoria's Secret Fashion Show is returning this year after a four-year hiatus.
Victoria's Secret made the announcement during the company's 2022 earnings call on Friday, noting that the show, once famous for its "Angels" models and over-the-top winged ensembles, would return as a "new version" of its former iconic self.
Retail Dive was the first outlet to report the news.
"We're going to continue to lean into the marketing spend to invest in the business, both at top-of-funnel and also to support the new version of our fashion show, which is to come later this year," chief financial officer Timothy Johnson said during Friday's earnings call.
A Victoria's Secret spokesperson told "Good Morning America" on Monday that the company -- which recently rebranded itself from an image that was historically less diverse and fronted by tall and thin runway models with what has been described as a more inclusive and woman-empowered image -- is "always innovating and ideating in all spheres of the business to continue to put our customer at the center of all we do and reinforce our commitment to championing women's voices and their unique perspectives."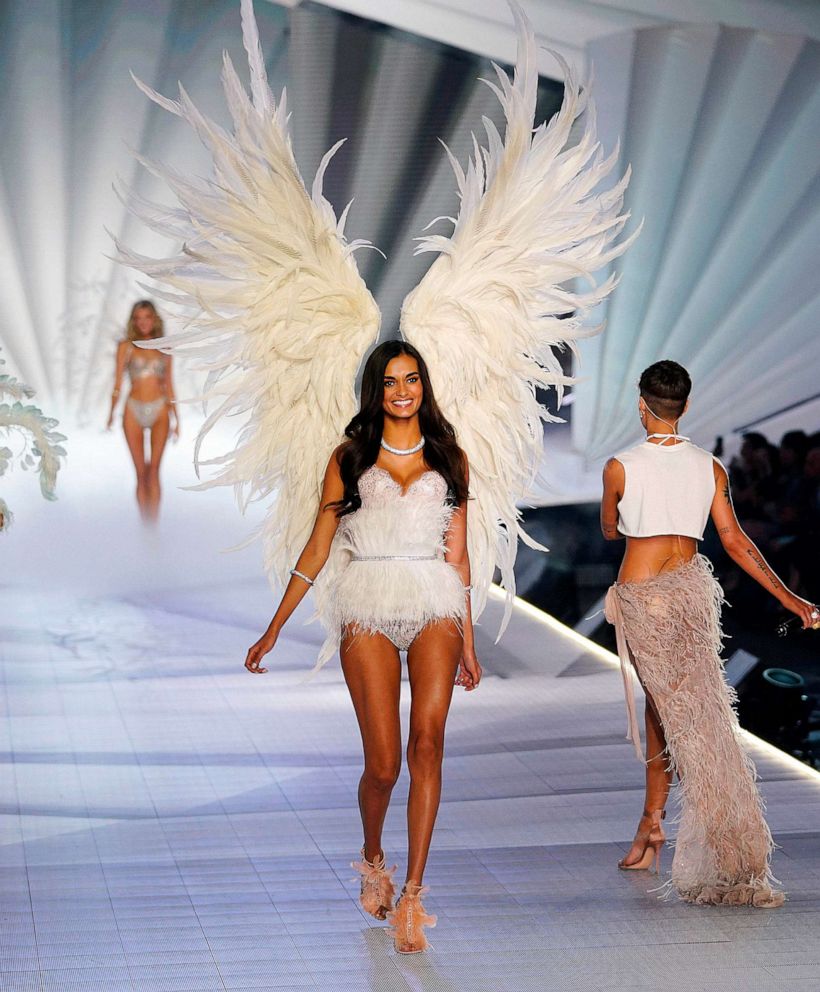 Launched in 1997, the annual Victoria's Secret Fashion Show has historically featured some of the biggest names in the modeling industry, such as Naomi Campbell, Heidi Klum, Gisele Bündchen and others. The show was canceled in November 2019 reportedly due to multiple factors including declining ratings and a desire to revamp the company's overall marketing.
Victoria's Secret has revamped its image in the years since, rolling out The VS Collective, which features a diverse lineup of ambassadors including Valentina Sampaio, Priyanka Chopra Jonas and Megan Rapinoe, among others.
The company's current CEO Martin Waters also addressed the company's progress during Friday's earnings call, adding, "We believe we're two years into a five-year journey in the turnaround of our business, and we have a clear roadmap to be the world's leading fashion retailer of intimate apparel."
The company has also faced a number of controversies in recent years. In 2018, Ed Razek, the former chief marketing officer for L Brands -- Victoria's Secret's parent company -- was criticized after he told Vogue he didn't think the brand should add plus-size or transgender models to its annual fashion show "because the show is a fantasy." Razek later apologized for his comments in a statement, saying they "came across as insensitive."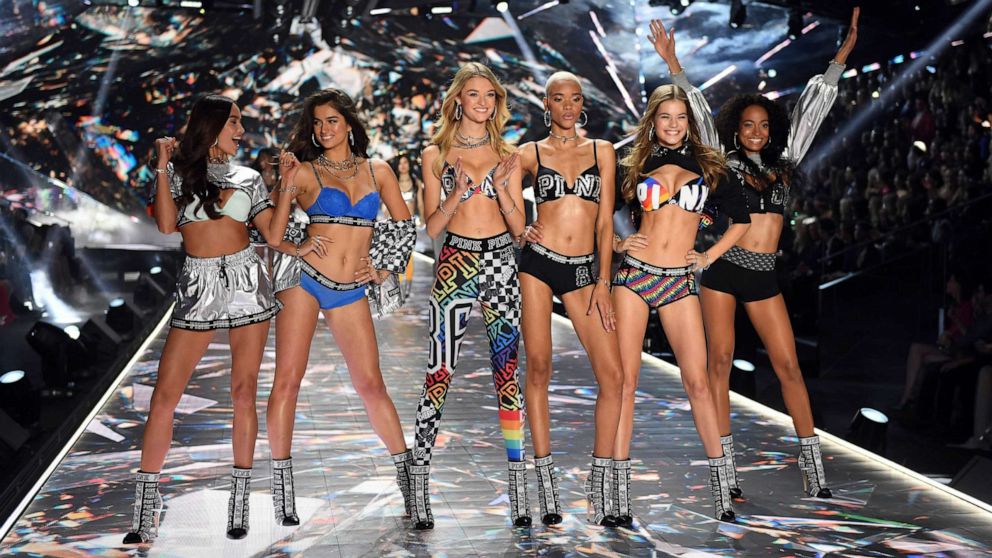 Razek was also accused in an in-depth February 2020 New York Times investigation of creating a "culture of misogyny, bullying and harassment," allegations which he has denied. In a statement to the Times that same month, he claimed the outlet's reporting was "untrue, misconstrued or taken out of context," adding, "I've been fortunate to work with countless, world-class models and gifted professionals and take great pride in the mutual respect we have for each other."
A year earlier, former L Brands CEO Les Wexner was scrutinized for his association with convicted sex offender and financier Jeffrey Epstein, who died by suicide in prison in 2019 while awaiting trial on child sex trafficking charges. According to a separate report by The New York Times in 2019, company executives claimed previously that Epstein had abused his connections with Wexner, reportedly posing as a recruiter for Victoria's Secret models and allegedly luring prospective models to his hotel room with the promise of potential work, where at least two women claimed he assaulted them.
Wexner addressed the connection to Epstein in a letter to his foundation in August that year saying that he had cut ties with him years earlier after discovering that Epstein, who had managed Wexner's finances, was allegedly embezzling money from him, adding that he was "embarrassed that, like so many others, I was deceived."
"I know now that my trust in him was grossly misplaced and I deeply regret having ever crossed his path," he said at the time.