Watermelon is becoming the trendy holy grail ingredient for beauty products.
The delicious summer favorite has made its way from the grocery store to the beauty aisle, appearing in face masks, lip balms, hair products, moisturizers, body oils and more. But why?
"Watermelon provides a wonderful sense of nostalgia with summertime," Amanda Cardiner, manager of global brand development for Bliss told "Good Morning America." "Using watermelon extract as a skin care ingredient provides a gentle, fun-to-use experience with the benefits of a more serious skin care ingredient."
Label Insight non-food product specialist Mariah Lightfoot told "GMA" that consumers generally get excited about watermelon during the summertime. "Besides enjoying it at a backyard BBQ, using products that contain watermelon can provide health benefits to hair and skin," she said.
Watermelon contains vitamin A, which is important for skin and eye health, according to the Mayo Clinic Health System. It's also made up of 92 percent water, which shows the immense amount of hydration it provides. These two facts alone show the value watermelon extract can bring -- and beauty product developers have taken note for items that can be used all year round.
For the co-founder and co-CEO of Korean skincare brand Glow Recipe, Sarah Lee said she saw watermelon as a beneficial ingredient in their products and a fruit that connected back to her childhood.
"In Korea, our grandmothers used to rub watermelon rind on our skin in the summer to calm heat rash and irritation - and it would work like magic," Lee said. "We were inspired by this childhood experience and wanted to harness the power of this incredible superfruit in an overnight treatment."
Label Insight's product database revealed that there are currently more than 100 beauty products currently on the market that include watermelon. Clearly, people are loving a dose of watermelon not just on their plates but also on their skin.
Keep scrolling to see some standout watermelon-infused products that you will love adding to your daily routine.
These products were curated by the "GMA" editorial team. "Good Morning America" has affiliate partnerships, so we will get a small share of the revenue from your purchases through these links. All product prices are determined by the retailer and subject to change. By visiting these websites, you will leave GoodMorningAmerica.com and any information you share with the retailer will be governed by its website's terms and conditions and privacy policies.
Watermelon Brightening Serum
Get your glow on with this brightening serum packed with watermelon fruit extract to hydrate the skin and swiss garden cress sprout extract to promote even tone.
Swipe on this antioxidant rich balm to keep your lips supple and moisturized.
Watermelon Basil Vodkatini Sugar Scrub
Give your skin a treat with this full body scrub down loaded with Vitamin E and castor oil.
Watermelon Glow Ultra-Fine Mist
Refresh with a spritz or two of this lightweight liquid filled with 84 percent watermelon to hydrate and soothe irritated skin.
Melon Daiquiri Shampoo, Shower Gel & Bubble Bath
This 3-in-1 multi-use wash helps your skin feel and smell good.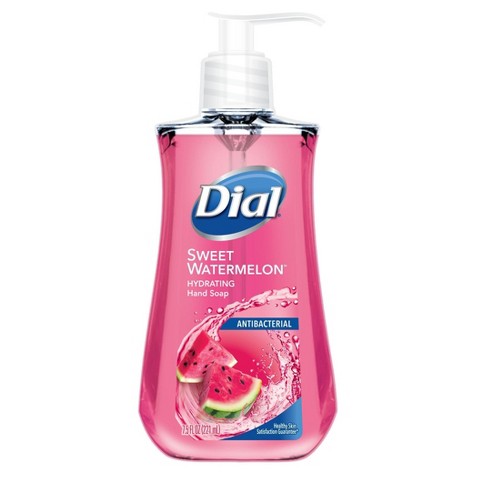 Sweet Watermelon AB Viscous Pump
Keep this smell good at your sink to spark a little joy every time your cleanse.
What A Melon Overnight Mask
Remove dead skin cells and toxins while you sleep with this potent nutrient-rich overnight mask.