How artificial intelligence is being used to detect breast cancer
As the era of artificial intelligence, or AI, continues to expand, the groundbreaking technology is now being used as a tool to detect breast cancer.
More and more breast imaging centers across the country are now using a type of AI called computer-assisted detection, or CAD, to help reduce the number of breast cancer cases that are missed by the traditional mammogram.
One major study estimates that mammogram screenings miss about 1 in 8 cases of breast cancer.
"The major advantage to AI right now is it speeds up the reading of the mammogram, so that a radiologist can see more mammograms accurately over a certain period of time," Dr. Larry Norton, medical director of the Evelyn H. Lauder Breast Cancer Center at the Memorial Sloan Kettering Cancer Center in New York City, told "Good Morning America."
With CAD, a patient undergoes a typical mammogram, an X-ray of the breast, and then the results of the scan undergo additional computer screenings to mark areas of potential cancer.
Studies show CAD helps review images, assess breast density and flag high-risk mammograms that may have been missed by radiologists. It can also tell a technologist that a mammogram needs to be redone.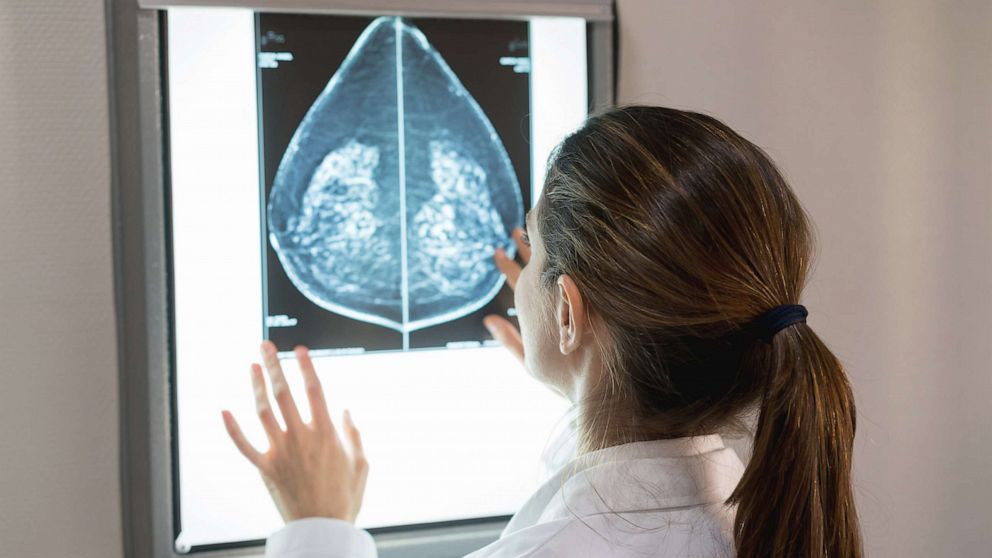 "It's really changed the paradigm and it's changed the value of the mammogram itself," Dr. Constance Lehman, a diagnostic radiologist at Massachusetts General Hospital told "GMA." "And that's really exciting."
Medical guidelines suggest most women should start getting regular mammograms starting at age 50, or even earlier, depending on additional risk factors.
About 1 in every 8 women in the United States will be diagnosed with breast cancer in her lifetime, according to the Centers for Disease Control and Prevention.
For most women, mammograms are considered the best way to detect breast cancer early, according to the CDC, which can lead to better outcomes and easier treatment.
While the use of AI is exciting in the field of breast cancer, it is still a work in progress. Studies show that using AI in breast cancer screenings can be associated with false positive rates.
"Machine learning is very good for what you've taught it," Norton explained. "Machines, when they see something that they have no experience with, they're not very good at identifying it."
So far, studies show that AI technology is used best alongside humans. One recent study found that humans and AI working together are capable of detecting 2.6% more breast cancers with fewer false alarms.
Lehman said she can see a future where AI is used not just to detect but to prevent breast and other cancers.
"The tools of AI are going to advance breast cancer detection, risk assessment, cancer prevention," she said. "Not just detecting early, but actually preventing cancers."