Welcome to GMA's New Year, New Start. As we ring in the new year, we are sharing everything you need to kick off this year anew. From boosting your mental health to finding the tips and inspiration to become your strongest self, we have you covered.
Jay Elle Alexander credits running with helping her lose 115 pounds.
The 33-year-old mother of a 16-month-old son is now the CEO of Black Girls Run, an organization that encourages Black women to take charge of their health through running.
"When you're trying to lose weight or get healthier, it's not easy, especially when you're in your 30s, 40s and 50s," Alexander told "Good Morning America." "Having people who look like you that share in that experience, I think just means so much from a support standpoint, accountability and people just to encourage you on the pavement."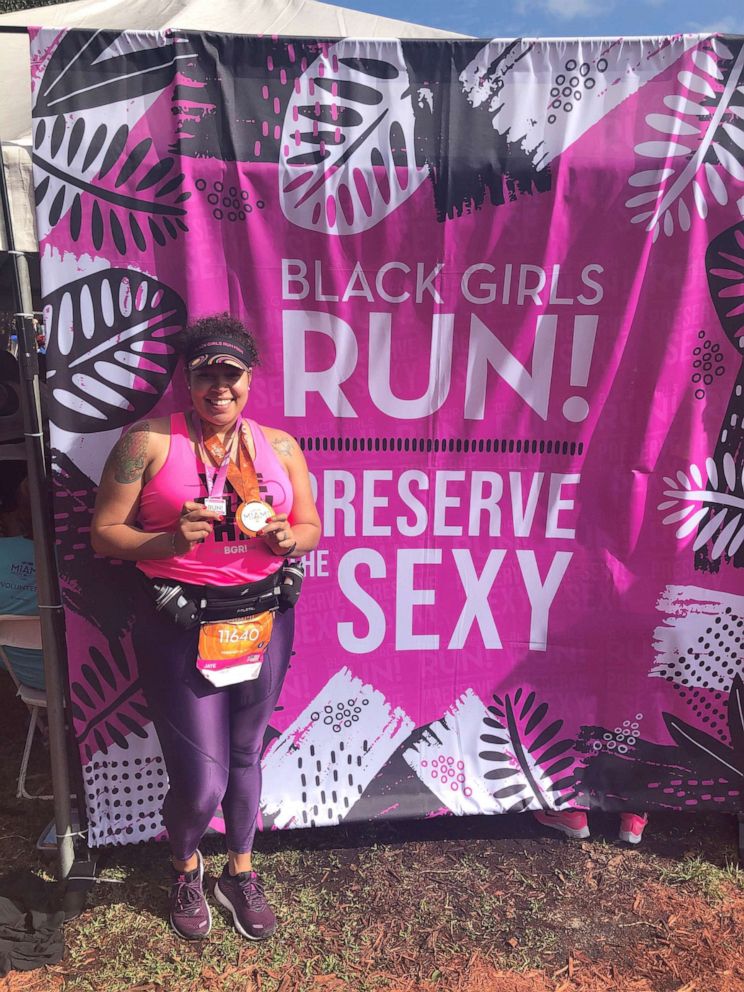 Alexander, of Richmond, Virginia, started working with Black Girls Run, a national organization, around a decade ago after finding herself often as the only Black woman in running groups and at races.
"Back then, there were not African American women running in 10Ks, half marathons and so forth," said Alexander, who started running after a doctor told her she needed to get healthier. "When you go to a training team and you see the only one other Black woman there, you sort of gravitate to each other."
It was her leadership position with Black Girls Run in 2019 that motivated Alexander to recommit to getting healthy after the birth of her son that same year.
"I hit my heaviest weight in September 2019, when I gave birth to my son," she said. "Because I lead [Black Girls Run], I thought this is really a time for me to be an advocate for the mission that I preach."
Alexander said she made changes to her diet and recommitted to running, setting a goal to run the Life Time Miami Marathon in February 2020, just four months after giving birth.
"I started signing up for virtual races, being conscious of my eating, getting my husband involved and getting him running too," she said, noting that her husband has lost around 50 pounds. "We took a family and team approach in terms of weight loss and meal planning."
One year later, Alexander had lost 115 pounds, a weight loss she's maintained for the past nearly five months.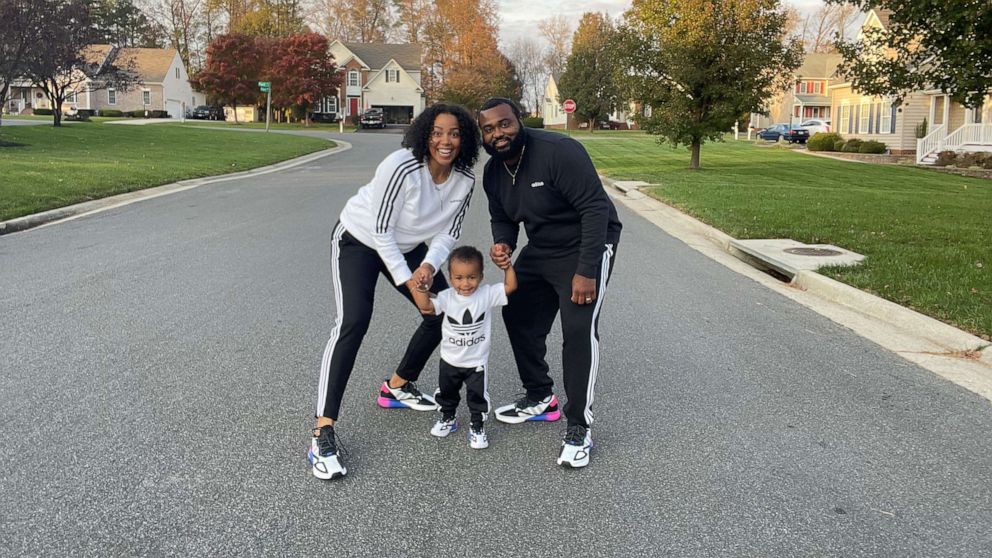 "Now I have my own personal journey to share with other women, letting women know that it's not easy and if I can do it, I know everyone else can," she said. "I'm being an advocate and walking the walk of the mission that we preach every day."
The mission of Black Girls Run is to get Black women active and committed to a healthy lifestyle, according to Alexander.
Black women in the U.S. are more likely to die from pregnancy or childbirth than women of any other race, according to the U.S. Centers for Disease Control and Prevention (CDC).
They also have a life expectancy that is four years shorter than white women, according to the U.S. Department of Health and Human Services (HHS). Black women also have higher rates of deadly diseases including heart disease, stroke and diabetes, data shows.
The reasons for Black women's worse health outcomes range from lack of access to quality health care to income inequality to systemic racism in the medical field, experts say.
"Compared to white women, Black women are more likely to be uninsured, face greater financial barriers to care when they need it and are less likely to access prenatal care," according to a 2018 report from the National Partnership for Women and Families, a nonprofit organization focused on improving the lives of women and families.
Many of the women who train with Black Girls Run say they were intimidated by the sport before finding the organization, according to Alexander.
"A lot of the women that are joining our community .... want to reinvest in themselves. They want to join a community of women who look like them to say, 'This is my time,'" she said. "We want women to just become healthier and just start moving."
Alexander said her biggest tip for women who want to make a health transformation is to remember that their journey is their own, different from anyone else's.
"The health and fitness journey is not overnight. It's truly a lifestyle. That's the part that people have to understand and really acknowledge," she said. "Every day is not going to be a good day. Every run is not going to be a good run."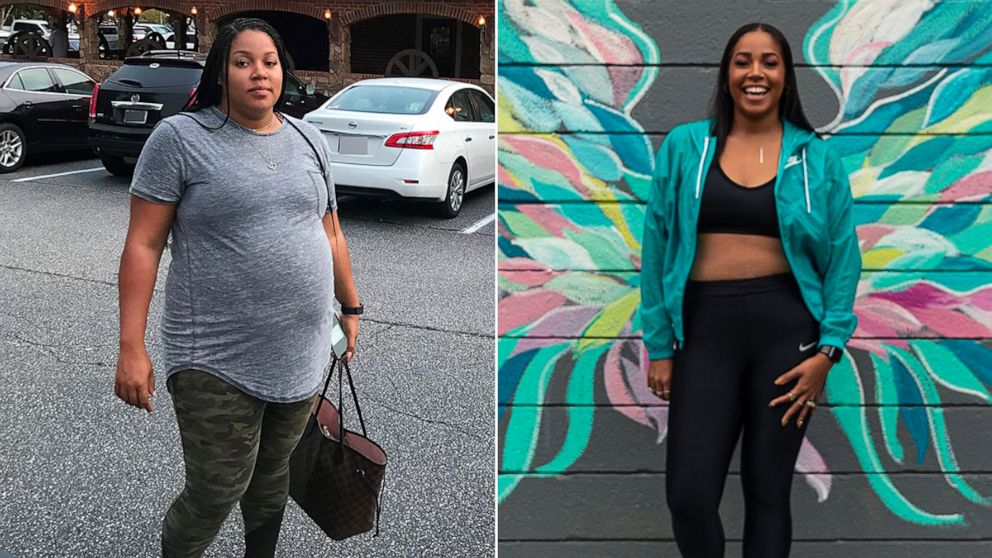 Another tip is to make sure that you start your weight loss or exercise journey with a "healthy mind," according to Alexander.
"The first step would be to get your mental health where you're a place where you're ready to take that next step," she said. "You have to be ready to get up off the couch and put your shoes on or wake up at 6 a.m. to put the [exercise] DVD on. If you're not in that sound mind, take your time."
Editor's note: This was originally published on Jan. 26, 2021.