Very few things are better than curling up with a good book.
Here are 20 of the most highly-anticipated books that you'll want to add to your reading list for 2020.
Read along with us and join the conversation on our Instagram account – GMA Book Club and #GMABookClub.
'American Dirt' by Jeanine Cummins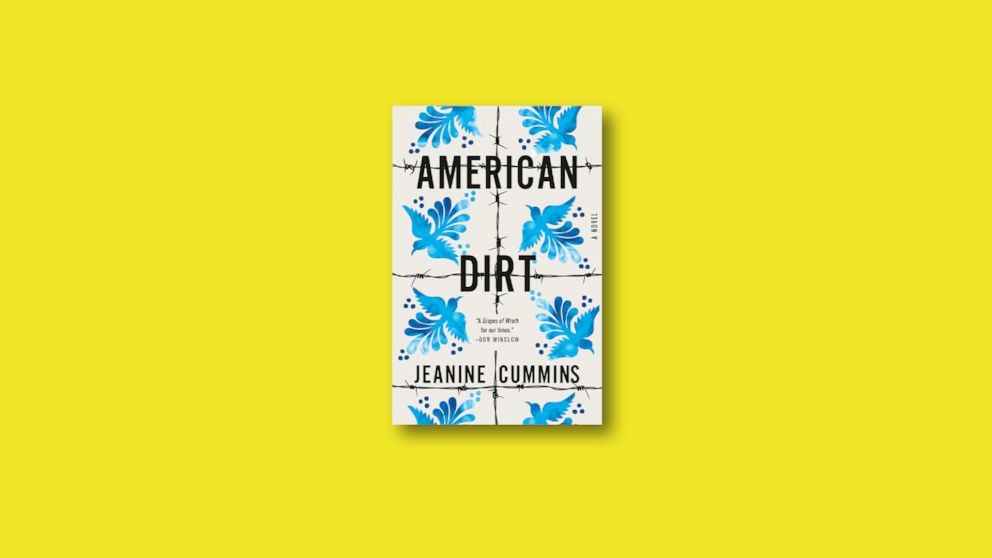 Named one of the most anticipated books of 2020, it's the urgent and gripping story of a mother and son forced to leave their home in Mexico after an unspeakable family tragedy. Together, they flee violence from the cartels in search of a chance at life.
'Saint X' by Alexis Schaitkin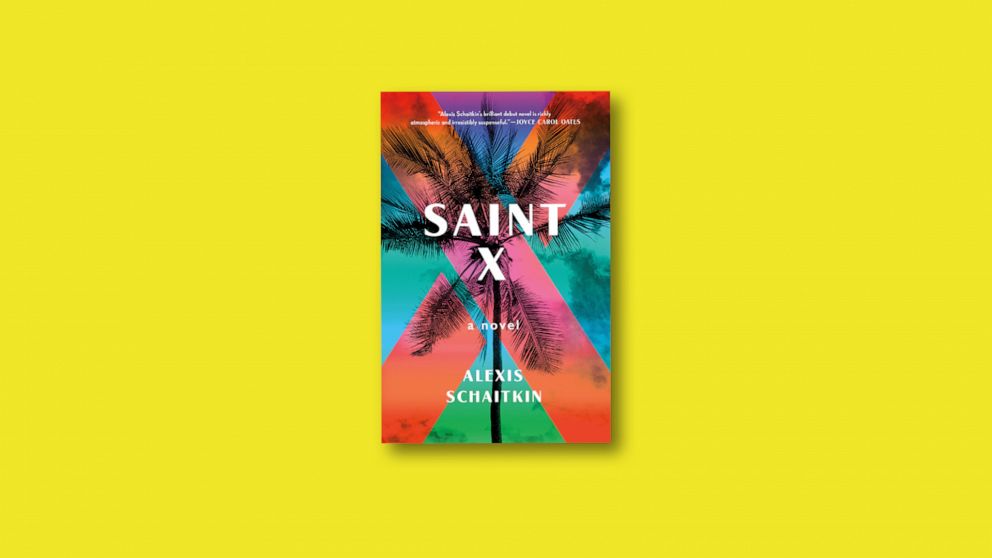 Alexis Schaitkin's stunning debut novel is an examination of race, privilege, family and self as a teenage girl vanishes during her family's luxury Caribbean vacation on the island of Saint X. Though the lives of the privileged tourists and the island locals are seemingly unrelated, in the aftermath of this single dramatic event, they're inextricably bound to each other forever.
'My Dark Vanessa' by Kate Elizabeth Russell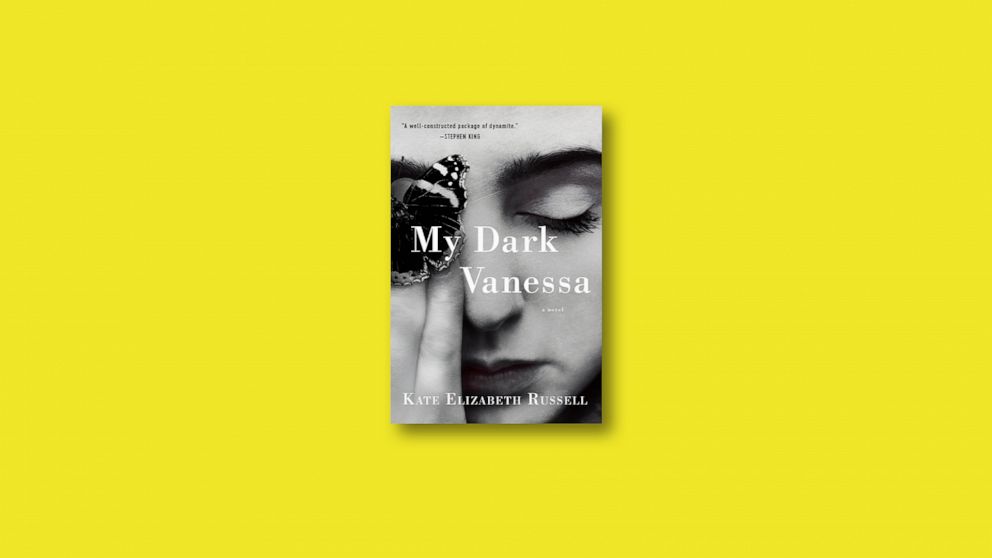 What makes a victim? "My Dark Vanessa" compels us to explore our feelings about abuse and the #MeToo movement. Vanessa, a 30-something, must reexamine the relationship she had with her high school teacher after he is accused of sexual abuse by another former student. Shifting between memory and present day, Kate Elizabeth Russell's haunting debut explores trauma, agency and the ways we reframe life to survive.
'A Good Neighborhood' by Therese Anne Fowler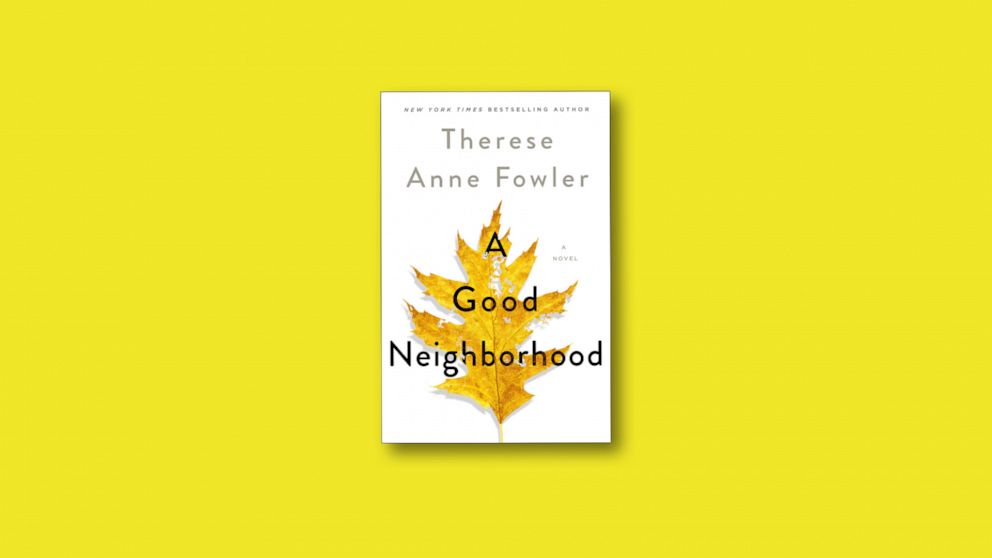 This provocative and contemporary novel about a tight-knit community in North Carolina examines the American dream through the lens of two neighboring families. Animosity grows between the two houses, ultimately leading to a shocking tragedy that rocks the community. Prepare for tears and make sure a friend reads it too -- you're going to want to talk about this book as soon as you finish it.
'Hollywood Park' by Mikel Jollett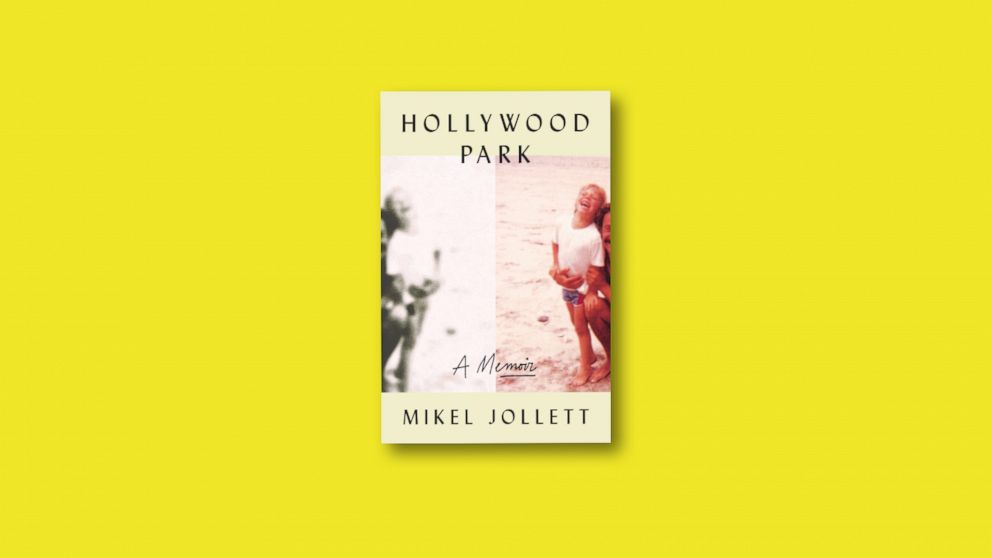 Mikel Jollett, the front man of indie band Airborne Toxic Event, chronicles his tumultuous life. Jollett was born into one of the country's most infamous cults and subjected to a childhood filled with poverty, addiction and emotional abuse. What comes through the pages is a story of fierce love and family loyalty. This moving and profound memoir is for anyone who loves a good redemption story.
'Topics of Conversation' by Miranda Popkey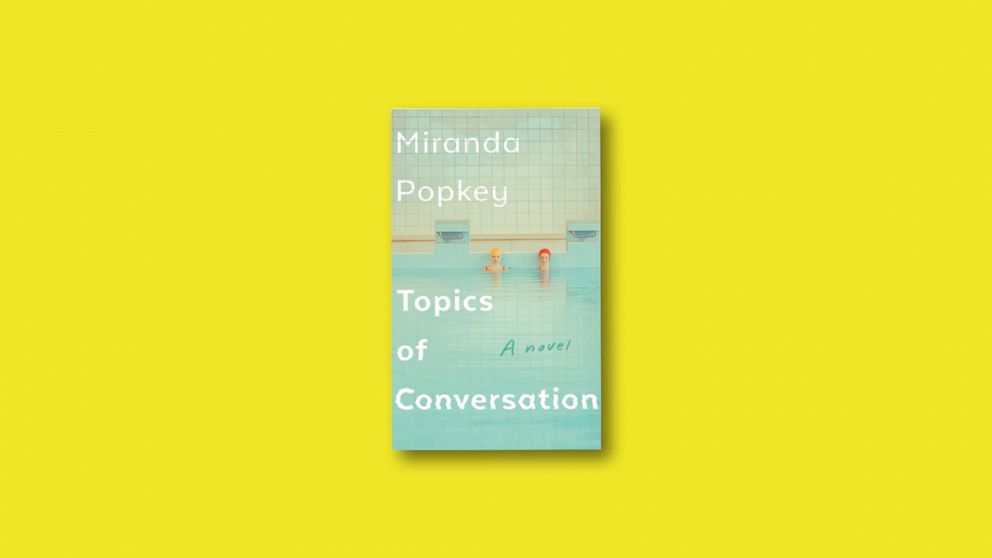 This debut novel from a talented new voice is described as a "compact tour de force." Fans of Lydia Davis, Rachel Cusk and Jenny Offill will appreciate "Topics of Conversation," a stew of emotions and topics including desire, disgust, motherhood, loneliness, art, pain, feminism, anger, envy and guilt. The book features conversations between women and written in sizzling prose.
'You Never Forget Your First' by Alexis Coe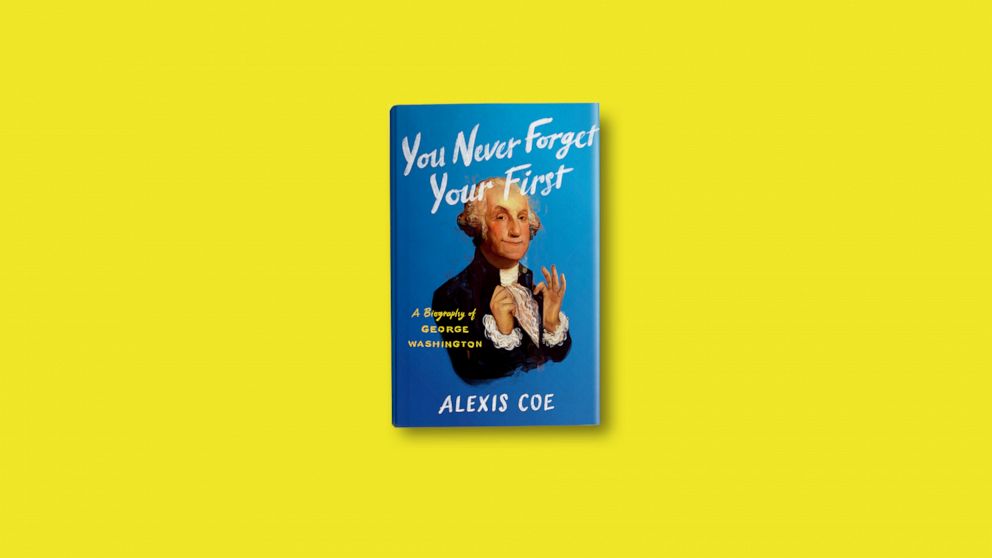 Historical biographies don't have to be boring. This biography on George Washington by Coe, a historian, is perhaps best described by Irin Carmon, the New York Times bestselling co-author of "Notorious RBG." Coe, she writes, " energetically dusts off an old-boys genre to present a life in full, without sentiment or whitewashing. It's a public service, and it's also a lot of fun." You've never encountered storytelling quite like this.
'Writers and Lovers' by Lily King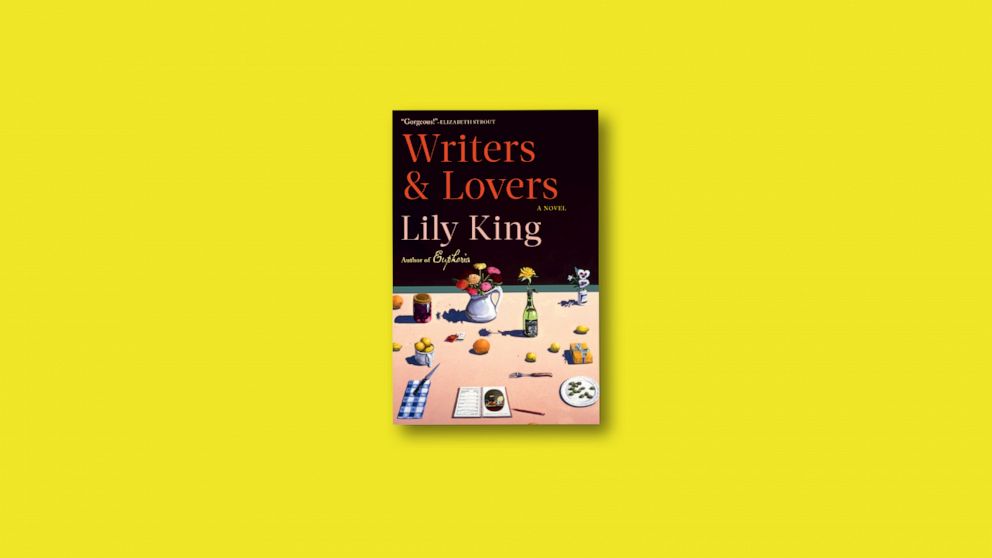 From the author of "Euphoria," this masterful novel is about art, love and ambition. Described as an "unforgettable portrait of an artist as a young woman," readers will fall in love with the protagonist as she navigates the terrifying and "exhilarating leap between the end of one chapter of life and the beginning of another."
'Separation Anxiety' by Laura Zigman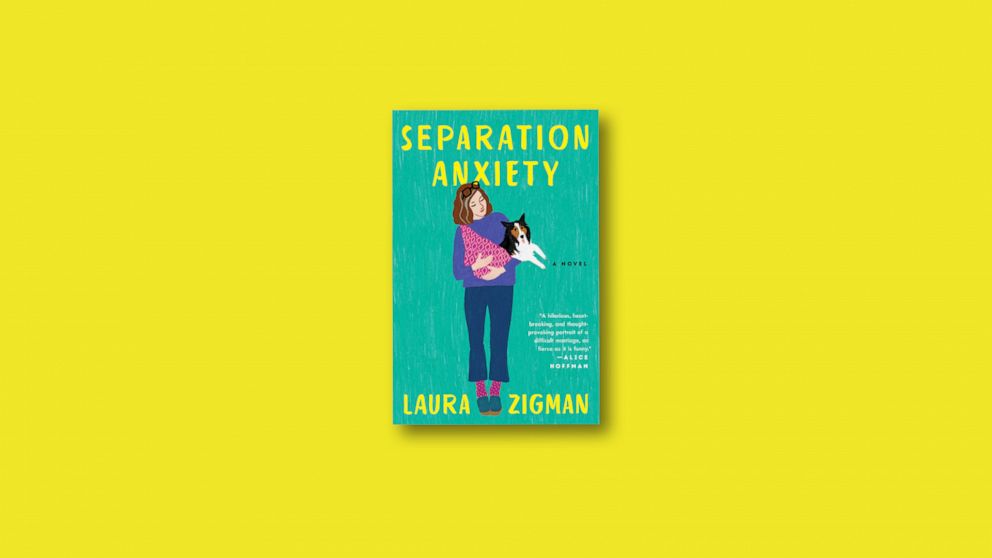 A mother whose life begins to unravel takes comfort in wearing her dog around the house in an old baby sling. This hilarious and heartbreaking novel tackles the pressures of parenting and aging parents (hello, "sandwich generation") as well as complicated relationships and career angst. It just may make you happy-cry.
'The Boy, The Mole, The Fox And The Horse' by Charlie Mackesy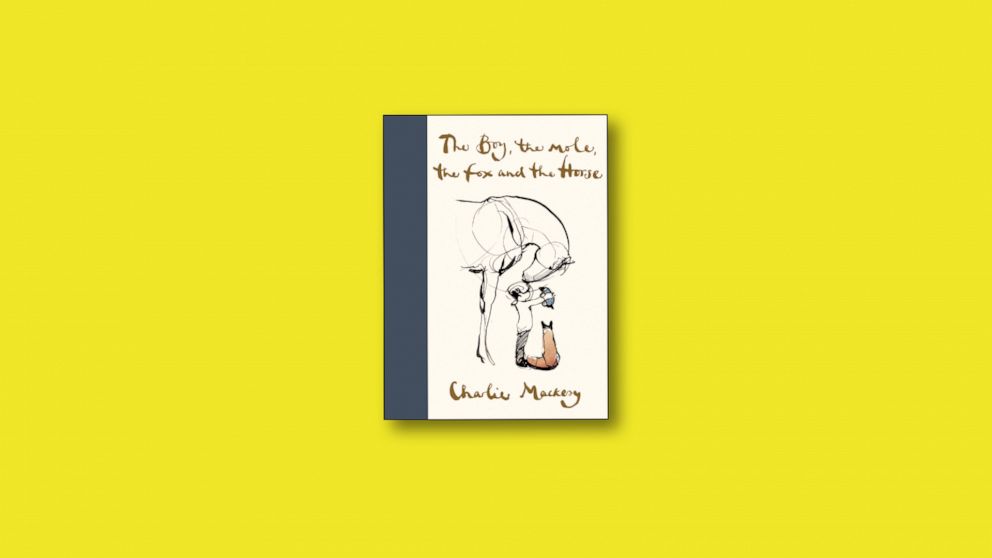 This modern book of fables is being called the next "Giving Tree." The book started as an Instagram page of uplifting messages between the titular characters, a boy, a horse, a fox and a mole. Fans of the book's gentle optimism include heavyweight writers Stephen King, John Grisham and Margaret Atwood.
'More Myself' by Alicia Keys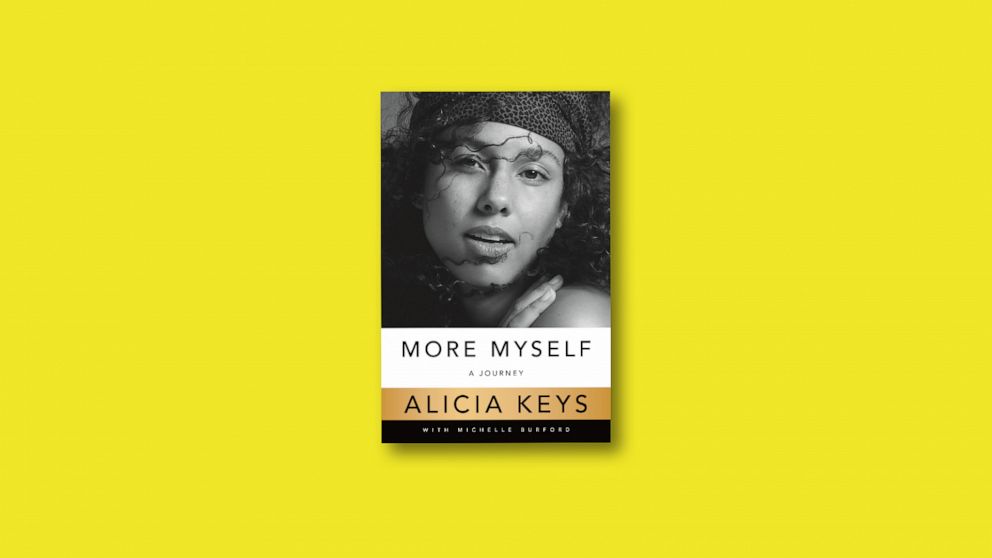 This girl is on fire! Celebrated singer-songwriter Alicia Keys candidly shares her life story in this revealing and deeply personal autobiography. The highly-anticipated narrative will also include recollections from those who know her best, from her upbringing in New York (where dreams are made of /There's nothin' you can't do) to the Grammys stage.
'Untamed' by Glennon Doyle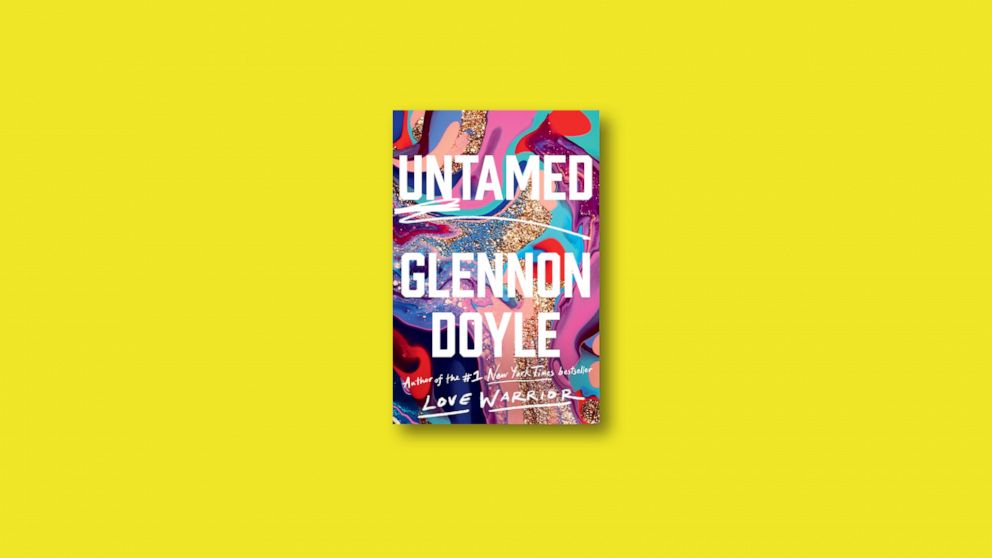 Doyle, the bestselling author of "Love Warrior" and "Carry On, Warrior," may have created her most revealing and powerful work yet in "Untamed." She explores the joy and peace we discover when we stop striving to meet the expectations of the world and start trusting the voice deep inside ourselves. Filled with powerful quotes, you may find yourself flipping back through Doyle's words over and over again.
'Such A Fun Age' by Kiley Reid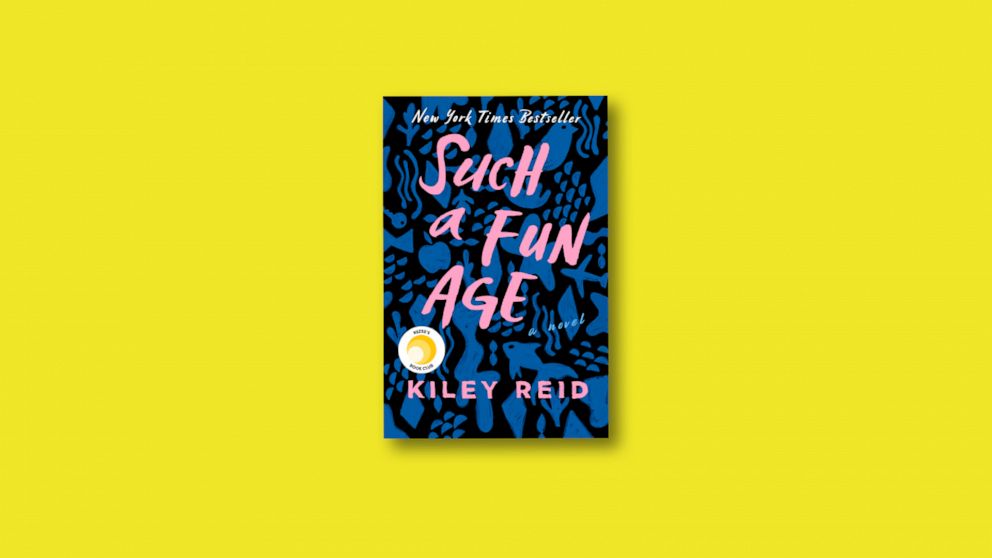 This powerhouse debut novel explores race, privilege and other people's children. Emira Tucker, who works in Philadelphia as a babysitter for news anchor Peter and influencer Alix, takes their toddler, Briar, to an upscale supermarket where suspicions are raised because Tucker is black and the child is white. A security guard accuses Emira of kidnapping, a customer records the incident and the story explodes from there. Already in TV development by screenwriter, producer and actress Lena Waithe, you will likely hear more about this book this year.
'The Roxy Letters' by Mary Pauline Lowry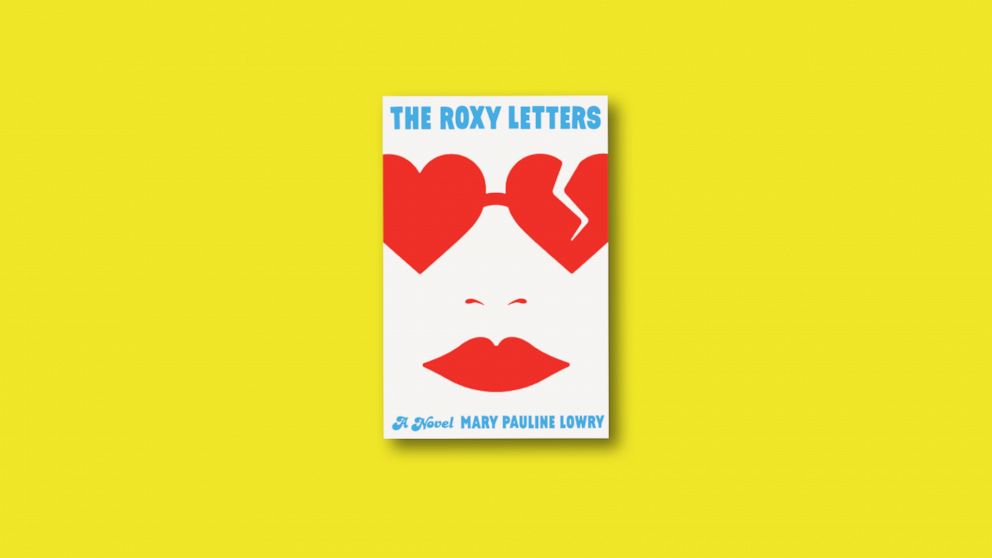 Fans of "Bridget Jones' Diary" or "Where'd You Go Bernadette" will love this laugh-out-loud novel. Roxy is a sometimes vegan, always broke artist with an ex living in her spare bedroom. She works at the deli counter of the original Whole Foods in Austin, Texas, and is outraged at the big-business changes taking place in her beloved hometown including activewear giant Lululemon. Her fight against corporate activewear takeover turns into an adventure of heartwarming self-discovery.
'A Beautiful Crime' by Christopher Bollen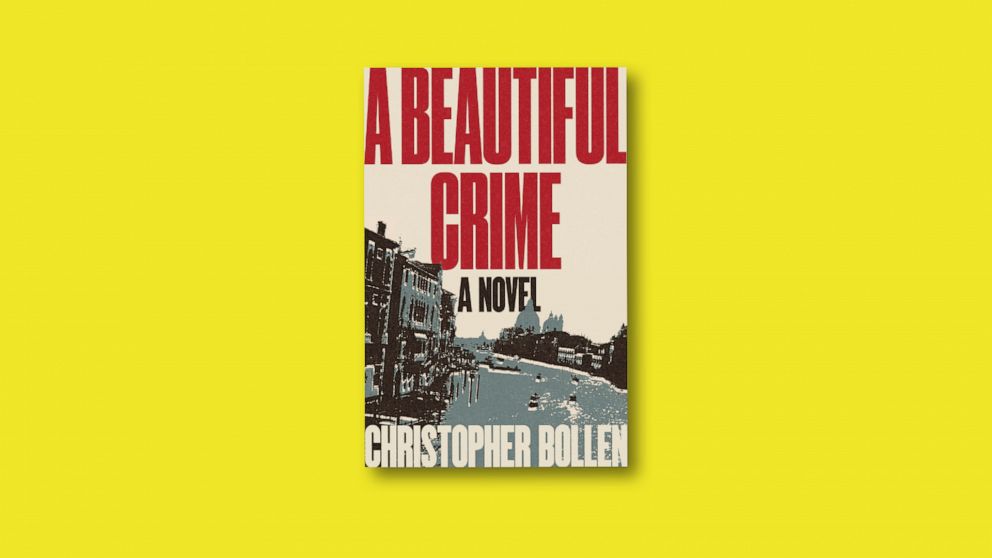 Bollen's novel is a brilliantly conceived international crime story with two complex, queer characters at its center. If you never thought the world of counterfeit antiques could keep you on the edge of your seat, think again. It's as complex and engrossing as "The Talented Mr. Ripley," but don't be surprised when in the midst of the intrigue, the story breaks your heart. We wanted to follow these characters over and around the canals of Venice to see where they'd end up next.
'It's Not All Downhill From Here' by Terry McMillan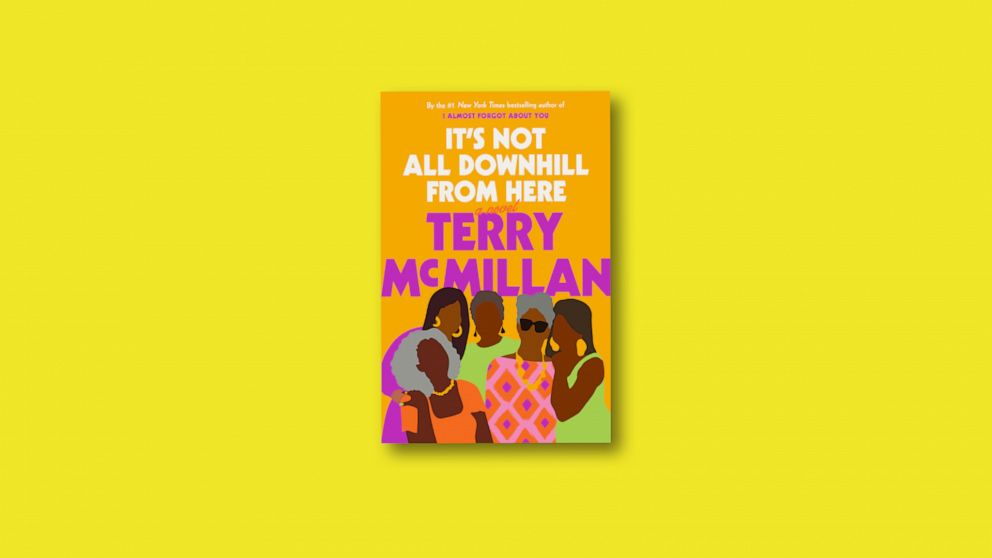 From the bestselling author of "How Stella Got her Groove Back" and "Waiting to Exhale," Terry McMillian is back with a new and inspiring story about healing wounds and forging new paths, with the help of friends. Loretha Curry is a successful businesswoman with a devoted husband and a circle of lifelong friends. When an unexpected tragedy rocks her world, she does not know how she will move on. However, "Lo" has never believed that "it's all downhill from here" and so with the help of friends and her inner strength, she puts the pieces of her life back together proving you're never too old to start over.
'The Book of Longings' by Sue Monk Kidd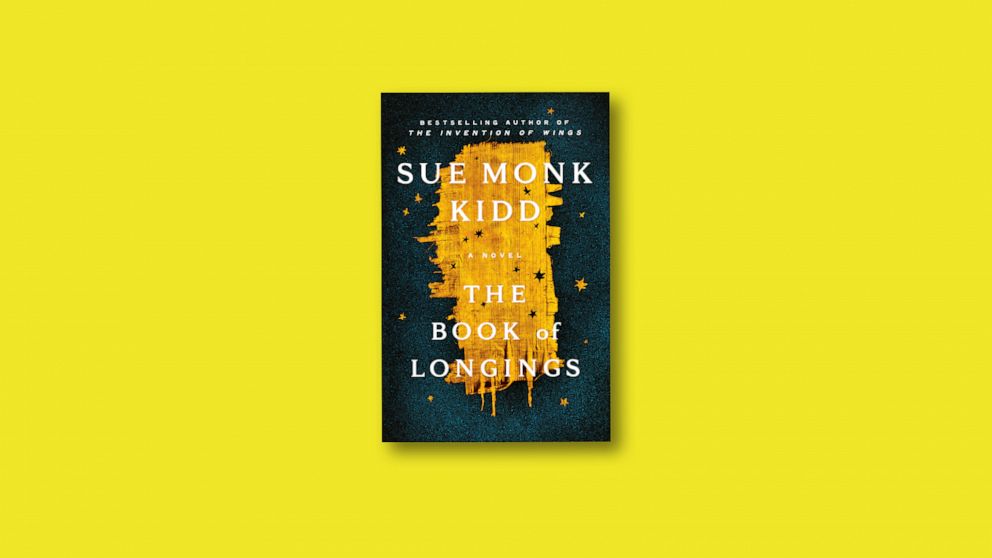 "I am Ana. I was the wife of Jesus," are the first words in the new novel from the New York Times bestselling author of "The Secret Life of Bees" and "The Invention of Wings," Sue Monk Kidd. The book focuses on Ana, who grew up in a wealthy family with ties to the ruler of Galilee. She meets 18-year-old Jesus and her life changes. "The Book of Longings" is a well-researched novel about a young Jewish woman, who fights against cultural norms to realize the passion and potential inside her.
'All Adults Here' by Emma Straub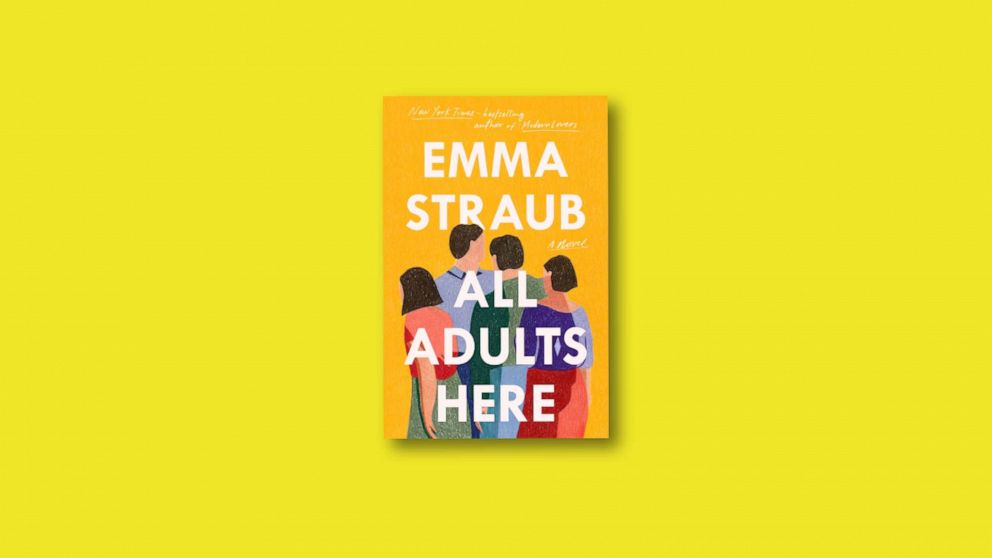 This new novel from New York Times bestselling author of "The Vacationers" and "Modern Lover" is at its core about family in all its loving, messy glory. The book explores the complicated relationships between a mother and her three grown children. Set in a picturesque small town, the family, including matriarch Astrid Strick, face very human challenges or turning points in various chapters of their lives including marriage woes, parenting, high school bullying, meeting parents' expectations and identity issies. It's a page-turner that will make you think about what binds families together and drives them apart.
'The Authenticity Project' by Clare Pooley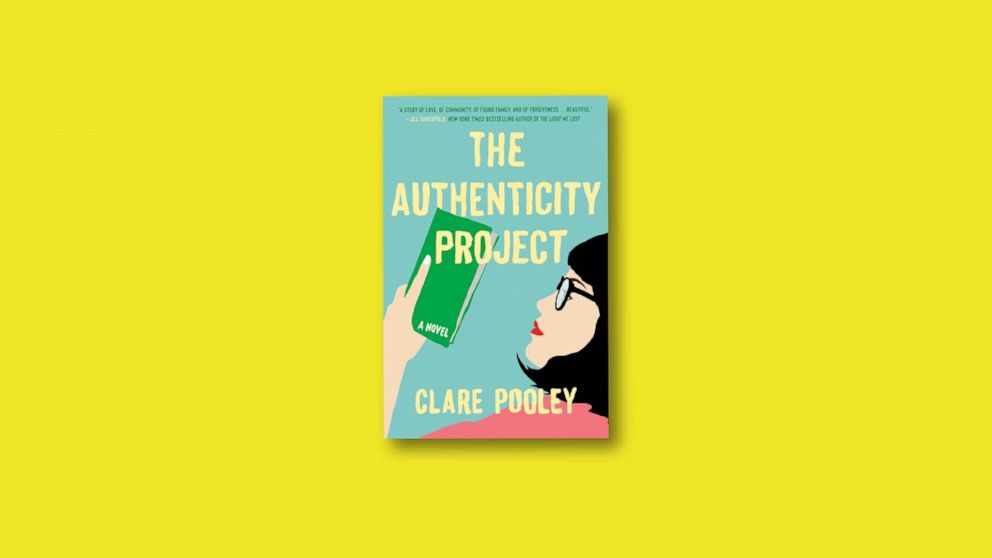 "What would happen if we all shared the truth about our lives?" That's the premise of "The Authenticity Project." Julian Jessop, an eccentric and lonely artist, challanges the world to share their deepest truths in the pages of a little green notebook. Julian leaves the notebook at a cafe where it's discovered by type-A owner Monica, who shares her truth and passes it on. The notebook leads the story's six main characters to each another and they rethink their lives, face their struggles and find unexpected friendship in the process. A well-suited subject for the Instagram era, this book makes you realize that no one's life is what it seems.
BONUS PICK: 'Long Bright River' by Liz Moore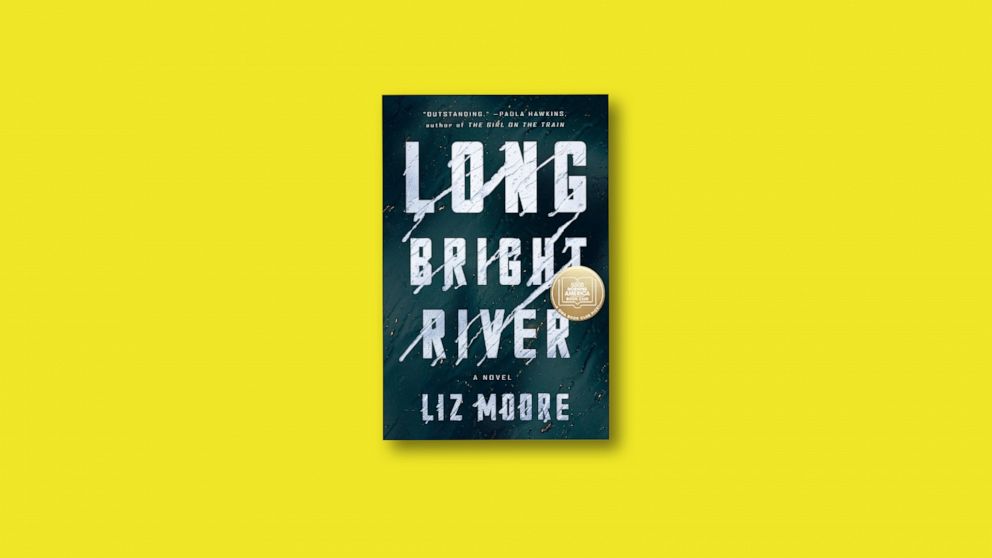 "Long Bright River," the "GMA" Book Club pick for January, is a thrilling and mysterious page-turner set in a Philadelphia neighborhood rocked by the opioid crisis. Two once-inseparable sisters find themselves at odds. One, Kacey, lives on the streets in the vise of addiction. The other, Mickey, walks those same blocks on her police beat. They don't speak anymore, but Mickey never stops worrying about her sibling. Then Kacey disappears, suddenly, at the same time that a mysterious string of murders begins in Mickey's district, and Mickey becomes dangerously obsessed with finding the culprit -- and her sister -- before it's too late. Alternating its present-day mystery with the story of the sisters' childhood and adolescence, "Long Bright River" is at once heart-pounding and heart-wrenching: a gripping suspense novel that is also a moving story of sisters, addiction, and the formidable ties that persist between place, family, and fate.
Read along with us and join the conversation on our Instagram account – GMA Book Club and #GMABookClub.