The way-cool sight of Idris Elba riding a horse on the streets of Philadelphia is bound to get you buzzed big time about what's unique and unforgettable in "Concrete Cowboy," the Black urban western (now on Netflix) that revels in the pleasures of the unexpected.
Elba, who produced this clearly personal film with Lee Daniels, excels as Harp, an ex-con whose exasperated former wife (Liz Priestley) sends him a summer gift package from Detroit in the form of their hell-raising, 15-year-old son, Cole, played with seething resentment and aching vulnerability by Caleb McLaughlin, so good as Lucas on TV's "Stranger Things."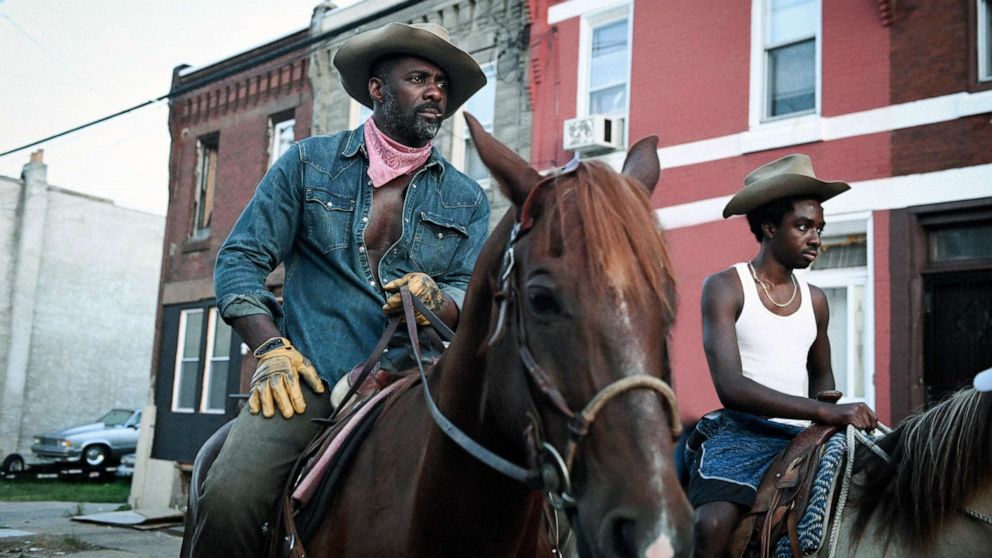 Harp shows more love to the horse he keeps in his living room than he does to Cole, a skinny troublemaker his long-absent daddy doesn't know what to do with. That horses will bond them is a foregone conclusion, but the dynamite teamwork of Elba and McLaughlin keeps you riveted.
What really raises "Concrete Cowboy" above the usual cliches of family drama is its singular setting. Harp runs North Philly's Fletcher Street Stables, where rescue horses are tended by African American cowboys, as they have been for nearly a century, even though gentrification serves as a constant threat. Leroy (Cliff "Method Man" Smith), a local cop, reminds Harp often that the clock is ticking as developers close in.
The Fletcher Street Stables are real, not a fictional construct and that brings added value to this first-time feature from director Rusty Staub, who enlists actual inner-city horsemen—some still healing from a history of drugs and gang violence—to heighten the impact, the way non-actors do in Chloe Zhao's Oscar favorite, "Nomadland."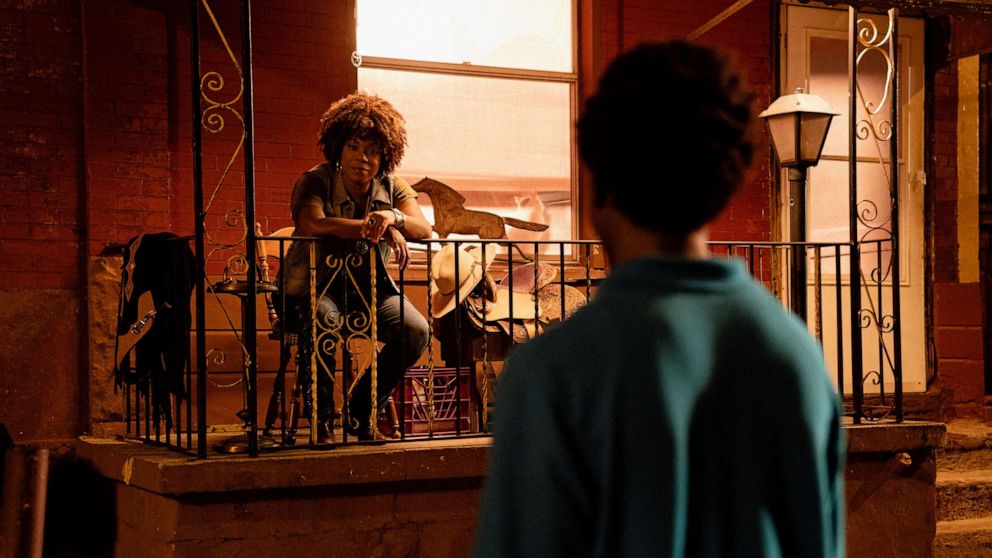 You don't see many Black cowboys in westerns. You do now. Harp barely knows his son, who's facing expulsion for getting into fights. "Horses ain't the only thing that needs breaking around here," says it all as stable hand Nessi (a terrific Lorraine Toussaint) puts Cole to work mucking out stalls while Harp trades fireside war stories with his buddies.
Harp and Cole are wary with each other and slow to trust. Things get worse when Cole starts hanging with his cousin Smush, a drug dealer played by the electrifying Jharrel Jerome, the best actor Emmy winner from "When They See Us." Cole knows his father sees red at the mention of Smush but runs with him anyway as tensions mount between father and son.
Familiarity shades the plot as Cole shows tender feelings for fellow rider Esha (Ivannah Mercedes) and locks horns with a wild horse named Boo. There's no horse on the premises named Predicable, but the coming-of-age turns taken by the script, adapted from Greg Neri's book "Ghetto Cowboy," certainly fits that description.
Download the all new "Popcorn With Peter Travers" podcasts on Apple Podcasts, Spotify, Tunein, Google Play Music and Stitcher.
It's the true grit of the actors and, yes, the horses that carry "Concrete Cowboy" to a triumphant finish line. Elba, from "The Wire" and "Luther" to "Beasts of No Nation," remains a commanding screen presence who never makes a false move. And his scenes with young McLaughlin cut a direct path to the heart. Couple that with the exuberant spirit of the African-American riding clubs and "Concrete Cowboy" becomes a trailblazer you don't want to miss.