The invitations are being sent for a once-in-a-lifetime event, King Charles III's coronation.
Over 2,000 invited guests will fill the congregation of Westminster Abbey for the coronation, scheduled to take place on Saturday, May 6.
A who's who of royalty, dignitaries and heads of state from around the world are expected to attend the coronation, an event that hasn't taken place in Britain in over 50 years.
The coronation invitation was designed by Andrew Jamieson, hand-painted in watercolor with gold foil detailing, and printed on recycled material. Details of the card include the "Green Man," a figure from British folklore, celebrating the new reign, as well as a meadow of British wildflowers bordering the invitation, appearing in groups of three to signify Charles becoming the third monarch of his name, according to Buckingham Palace.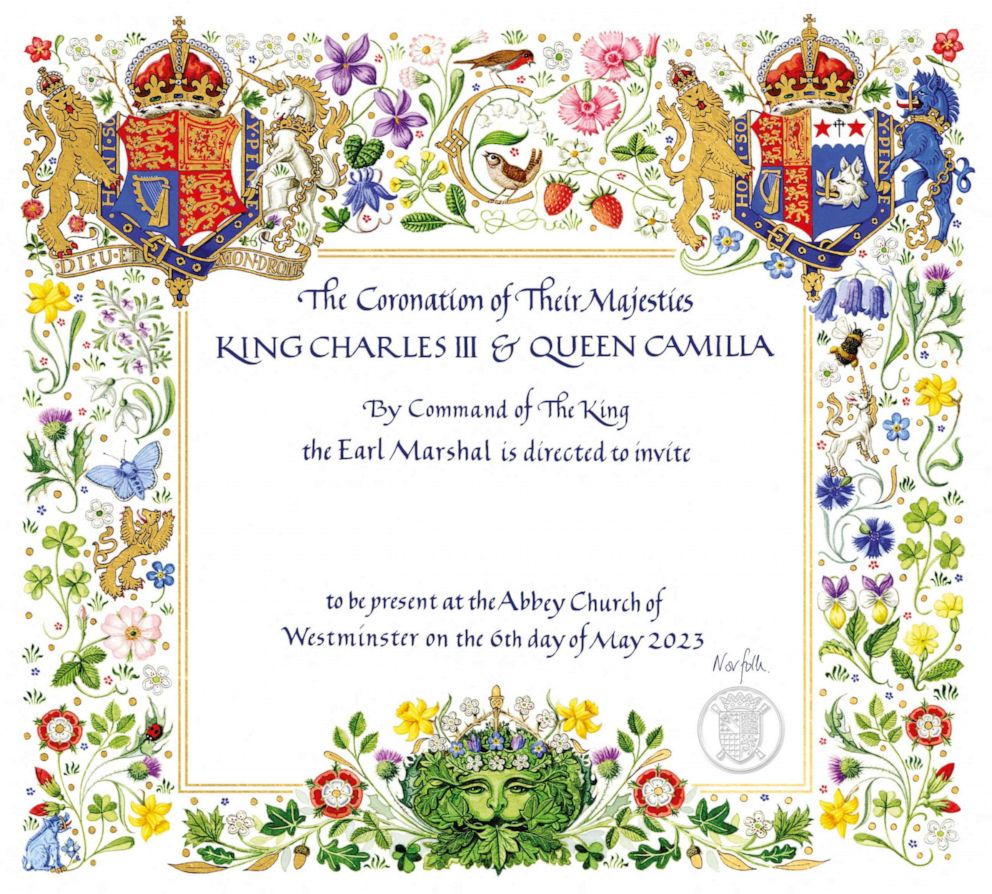 Here is who we know will be watching the coronation of Charles and his wife Camilla, the Queen Consort, in-person at Westminster Abbey.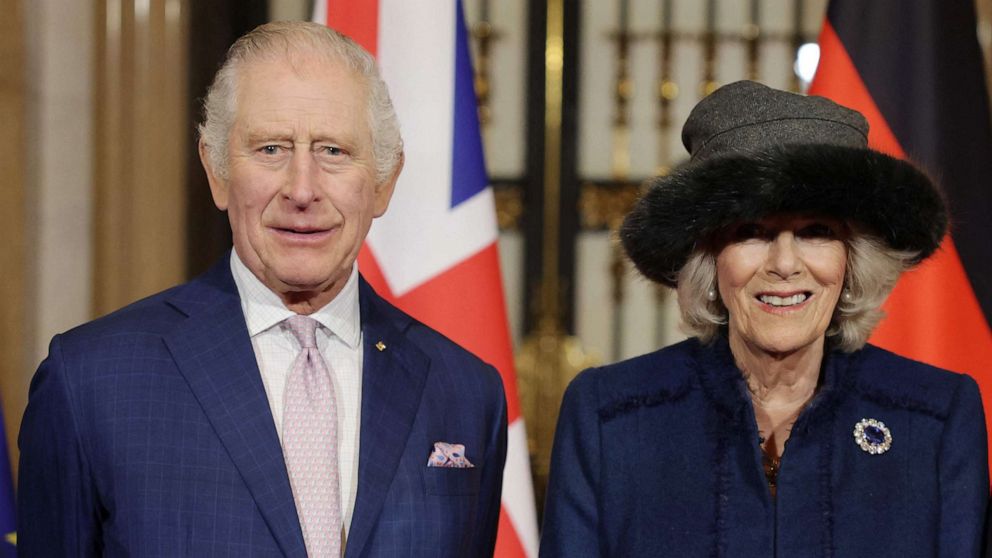 Prince William and family
Multiple generations of Britain's royal family will attend the coronation, including Charles' eldest son Prince William, the heir to the throne.
William will be joined by his wife Kate, the Princess of Wales, and their oldest child Prince George, 9, who will serve as one of four Pages of Honor for Charles, according to Buckingham Palace.
It is not yet known whether William and Kate will also bring their two younger children, 7-year-old Princess Charlotte and 4-year-old Prince Louis.
Prince Harry
Charles' younger son Prince Harry will also attend the coronation, but will do so without his wife and children.
Meghan, the Duchess of Sussex, and their two children Prince Archie and Princess Lilibet will not attend, according to Buckingham Palace.
"Buckingham Palace is pleased to confirm that The Duke of Sussex will attend the Coronation Service at Westminster Abbey on 6th May. The Duchess of Sussex will remain in California with Prince Archie and Princess Lilibet," the palace announced this month in a statement.
Harry and Meghan are no longer senior working royals and now live in California with their children. Their son Archie will turn 4 on May 6, the day of the coronation.
First lady Jill Biden
First lady Jill Biden will represent the United States at the coronation, but her husband President Joe Biden won't attend.
Since the nation's founding on independence from the U.K., no American president has ever attended one of Britain's royal coronations.
Prince Albert II of Monaco
French President Emmanuel Macron
Crown Prince Akishino and Crown Princess Kiko of Japan
This is a developing story. Please check back for updates.