Filming for the sixth season of "The Crown" is underway, and it appears this season will dive into the romance of Prince William and his wife Kate, the Princess of Wales.
Actors portraying Prince William and Kate have been spotted filming in St. Andrews, Scotland, where the Wales's love story began two decades ago.
Ed McVey portrays William in Netflix's fictionalized drama depicting Britain's royal family, while Meg Bellamy portrays Kate.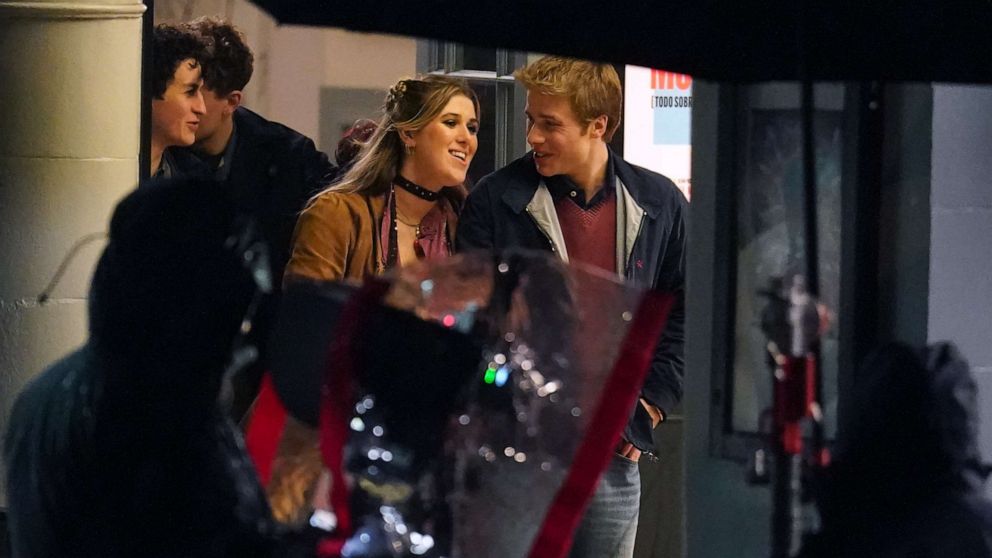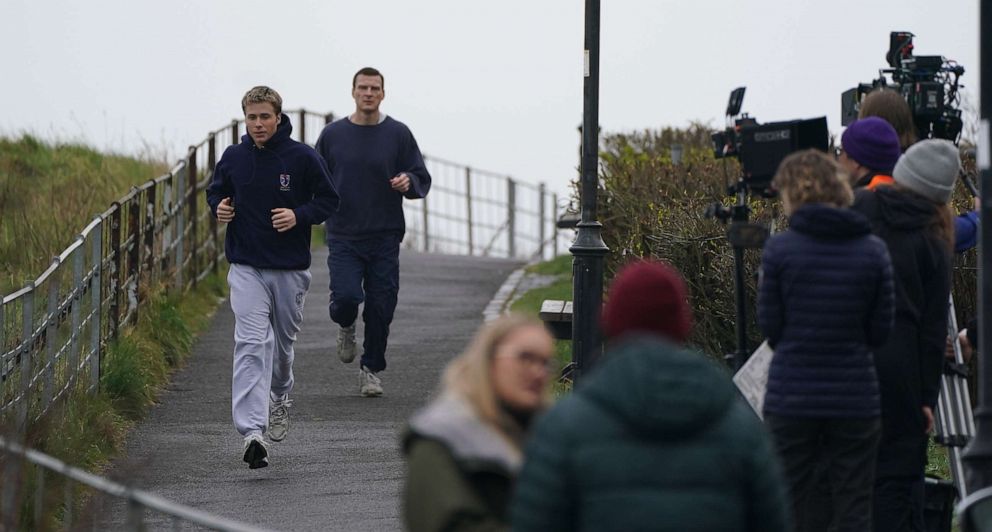 Also spotted filming in St. Andrews was Dominic West, who portrays Prince William's father, King Charles III.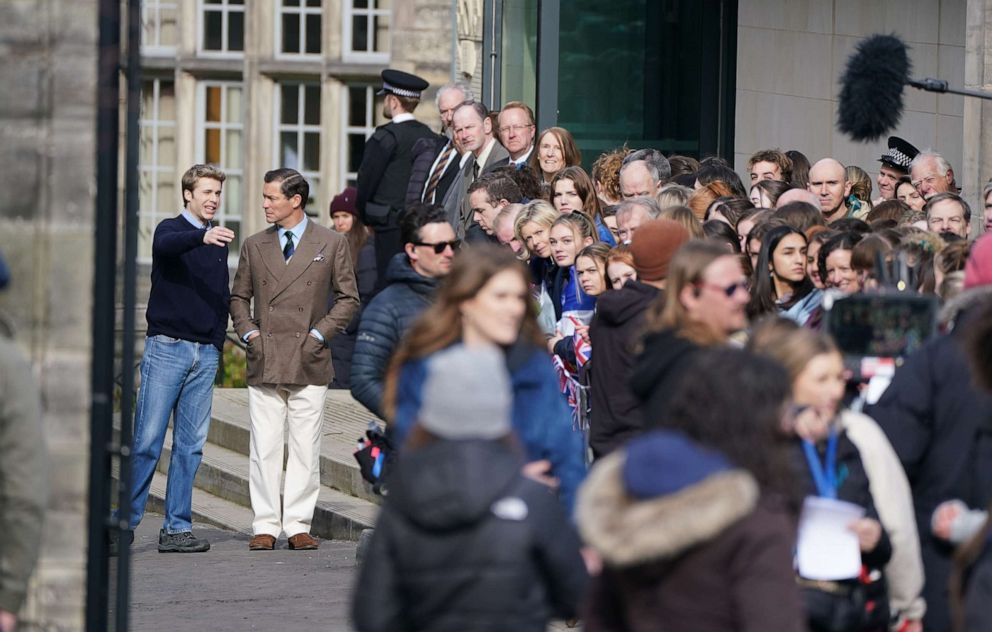 St. Andrews holds a special place for William and Kate, who met as students at St. Andrews University in the early 2000s.
The couple, who both studied art history and geography, started out as friends and later became roommates, sharing a local farmhouse with several friends.
Brian Lang, former principal at St. Andrews University, told ABC News in 2010 that William and Kates' love story unfolded in front of an intimate audience of classmates and friends.
"We gave them four years of normal life, four years in which they could get to know one another free of the intrusion, glare, publicity," Lang said.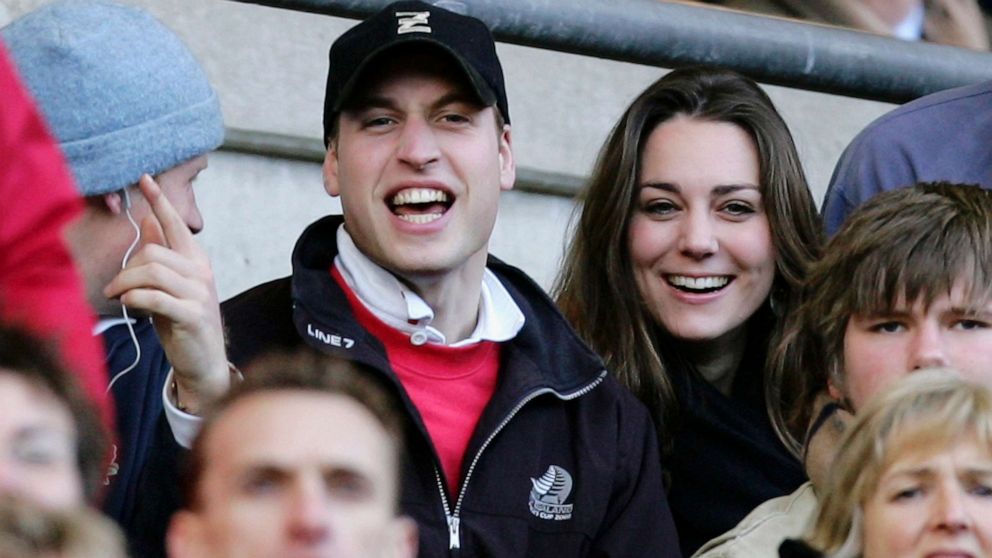 Prince William and Kate would go on to wed at Westminster Abbey in 2011.
They are now the parents of three children, Prince George, 9, Princess Charlotte, 7, and Prince Louis, 4.
The family of five moved last summer from Kensington Palace to Windsor, where they now live in the home, Adelaide Cottage, close to Windsor Castle.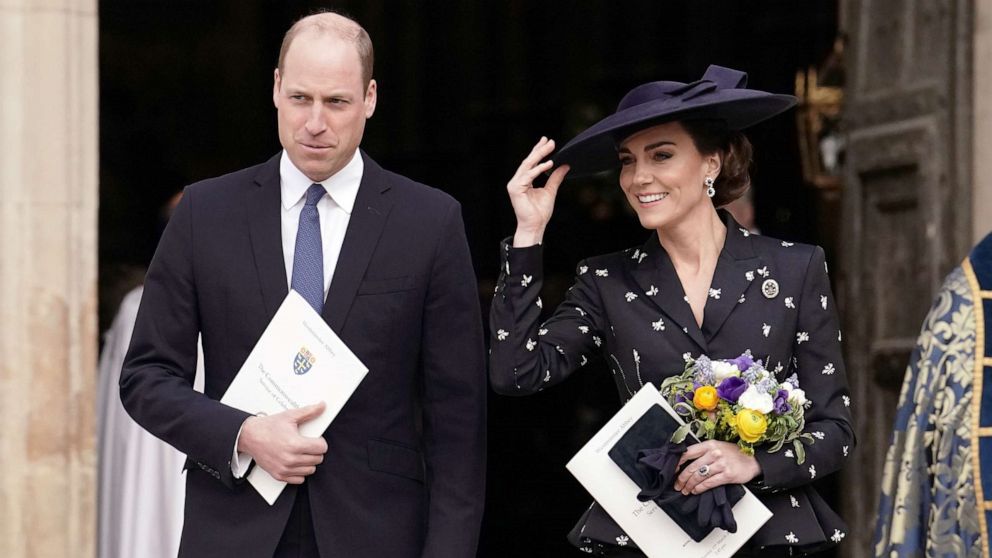 This season of "The Crown" now filming in Scotland is expected to be the series' final season.
The series' fifth season," which premiered last November, chronicled the collapse of the marriage between William's parents, Charles and the late Princess Diana.
Last September, the series temporarily paused production on the fifth season following the death of Queen Elizabeth II.
Senior working members of the royal family have not commented publicly on "The Crown."
Prince William's younger brother, Prince Harry, who is no longer a senior working royal, revealed in an interview in January that he has watched the show.
"Yes, I have watched some of 'The Crown'," Harry told Stephen Colbert. "The older stuff and the more recent stuff."
When asked by Colbert whether he fact-checks the show, Harry replied, "Yes, I do actually. Which, by the way, is another reason why it's so important that history has it right."