London prepares for the BAFTA awards
Chris Jackson/Getty Images
Prince William and his wife Princess Kate brought glamour as well as loving displays of affection to the 2023 British Academy Film Awards red carpet Sunday night.
William and Kate, who will celebrate their 12th wedding anniversary in April, were all smiles as they joined movie stars on the red carpet at the Royal Festival Hall in London, England.
William, who has been president of BAFTA since 2010, wore a velvet tuxedo jacket by Tom Ford while Kate wore a one-shoulder white gown by British label Alexander McQueen.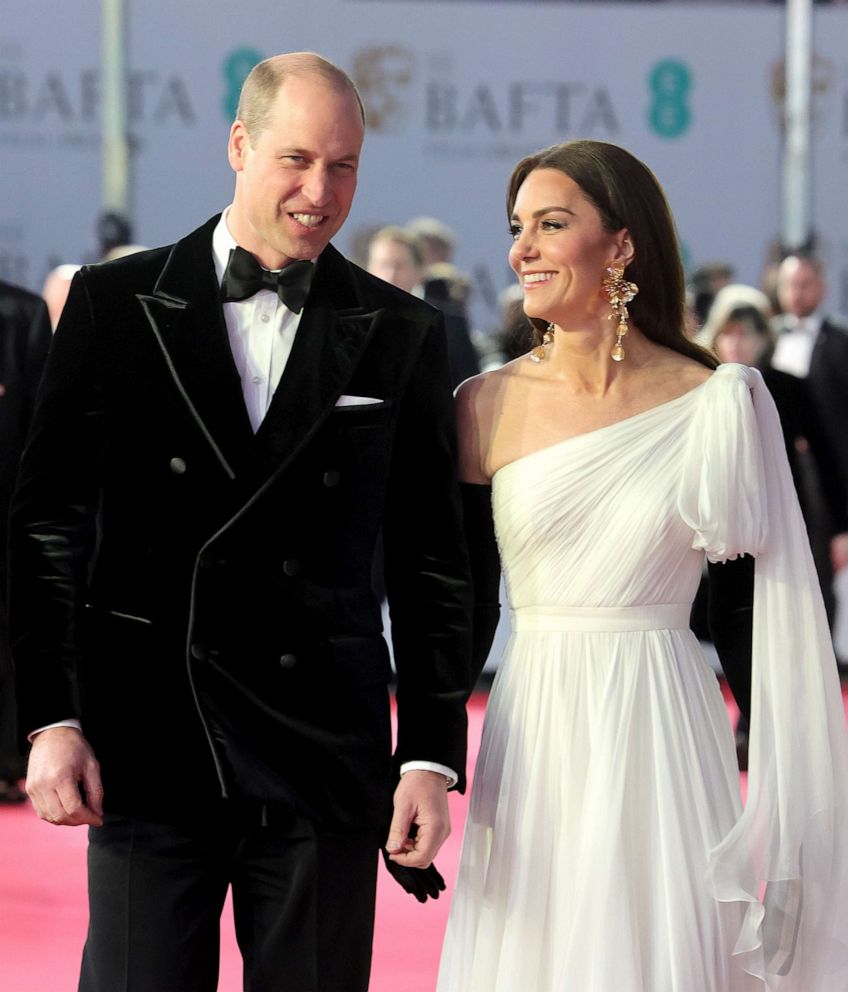 The McQueen gown is the same one Kate wore to the BAFTAs in 2019, but this year she paired it with opera-style black evening gloves and dangling gold earrings from fashion retailer Zara.
At one point while walking the carpet, Kate appeared to lovingly tap William, as seen in a video captured by Vogue magazine.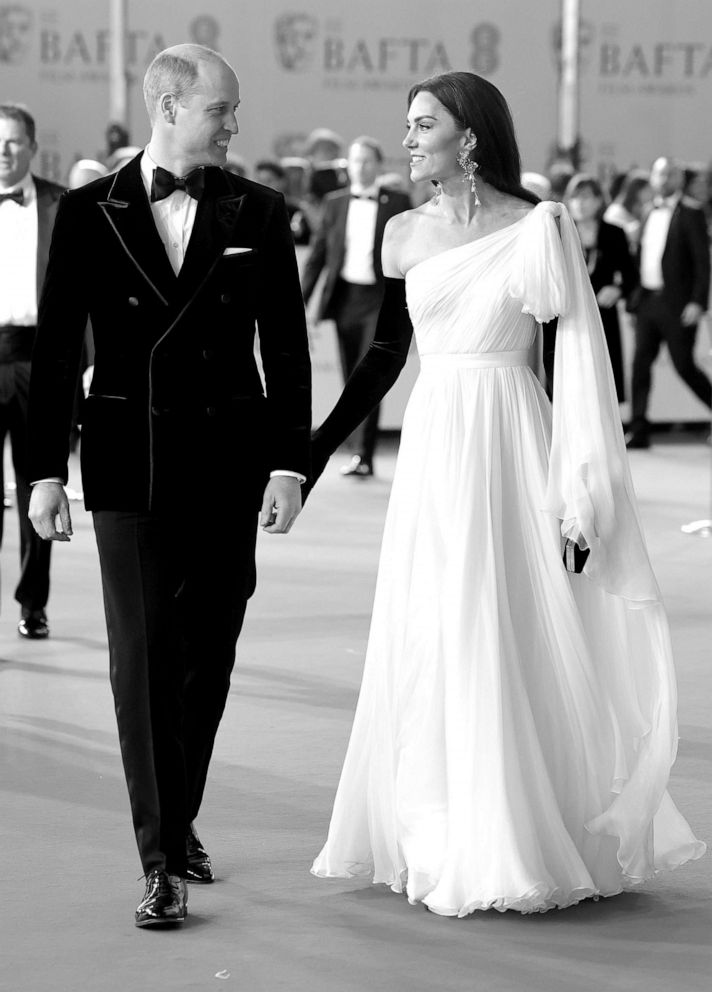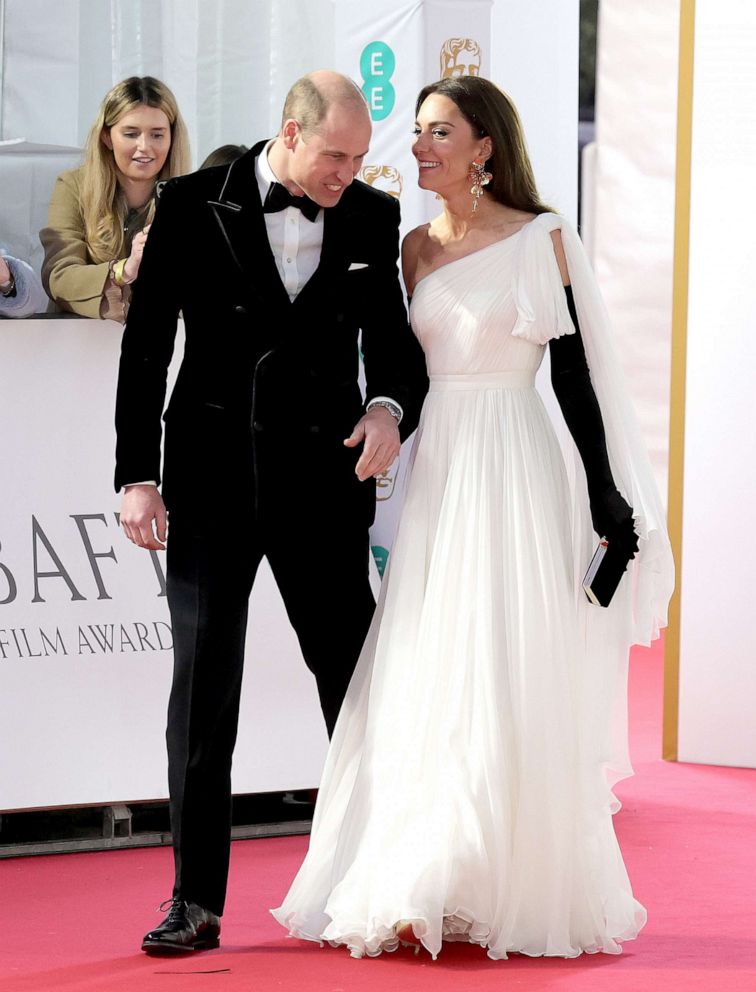 At other times, William and Kate, the parents of three children, were seen laughing with each other and sharing glances.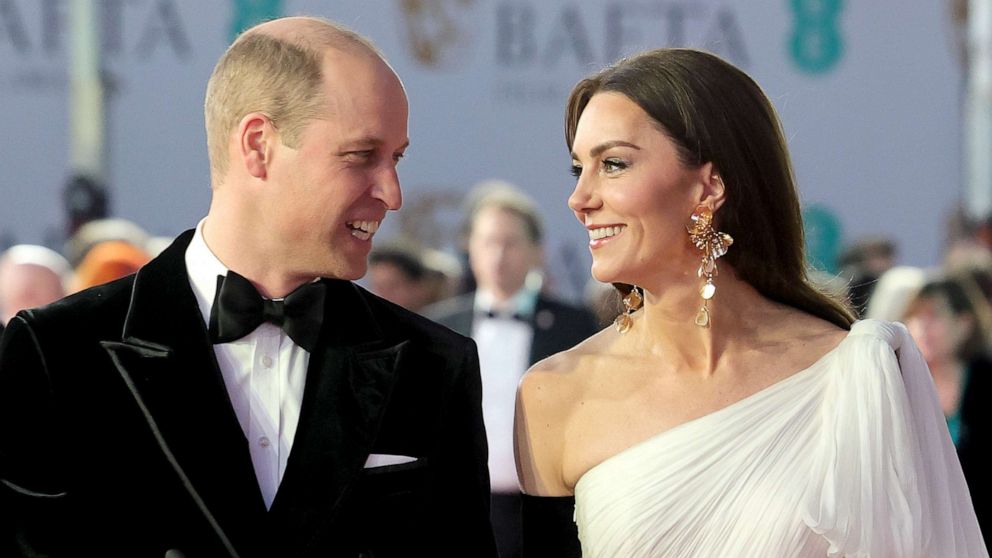 William and Kate's public displays of affection come just weeks after the couple's sister-in-law, Meghan, the Duchess of Sussex, painted a portrait of a more reserved couple even behind the scenes.
Meghan, the wife of William's brother Prince Harry, said in the couple's Netflix docuseries "Harry & Meghan," that she found her casual informality differed from the traditions of the U.K. and the royal family.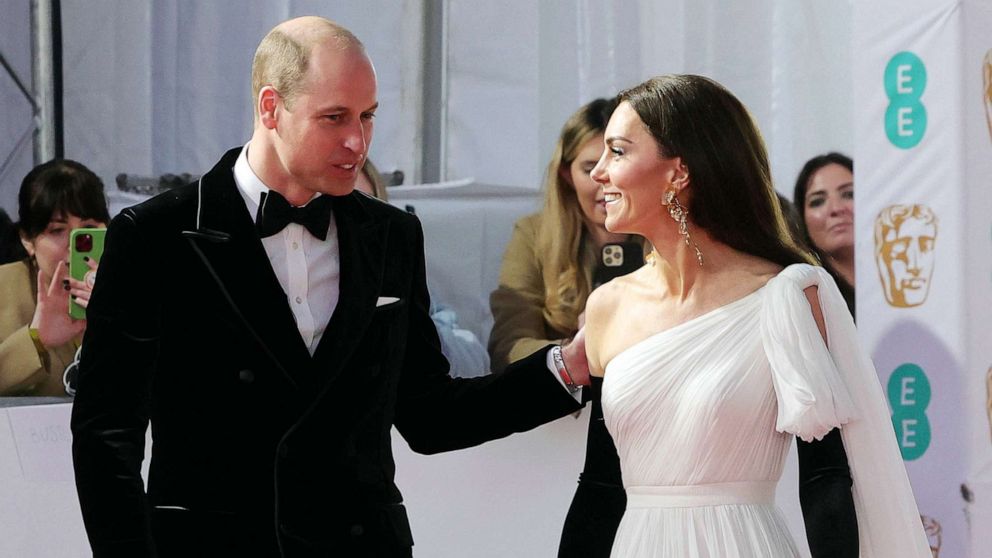 "Even when [Prince] William and Kate came over and I met her for the first time, they came over for dinner, and I remember I was in ripped jeans and I was barefoot," Meghan said. "I was a hugger. I've always been a hugger. I didn't realize that is really jarring for a lot of Brits."
She continued, "I guess I started to understand very quickly that the formality on the outside carried through on the inside, that there is a forward-facing way of being, and then you close the door and you go, 'Oh, alright, OK, I can relax now,' but that formality carries over on both sides, and that was surprising to me."
Members of the royal family, including William and Kate, have not commented on the details of Harry and Meghan's docuseries nor on Harry's memoir, "Spare," which was released in January, and contains allegations of a strained relationship between the two couples.