Prince Harry, the Duke of Sussex, made an unexpected appearance in a United Kingdom courtroom on Monday.
Harry, who now lives in California with his wife Meghan and their two children, appeared in person at the High Court in London for a hearing on a lawsuit he, Elton John and other celebrities have brought against a group of British tabloids.
Harry and John, as well as filmmaker David Furnish and actresses Elizabeth Hurley and Sadie Frost, are among those suing Associated Newspapers Ltd., the publisher of the Daily Mail, The Mail on Sunday and the MailOnline.
John and Furnish, the pop star's husband, as well as Frost, were all seen arriving at court as well.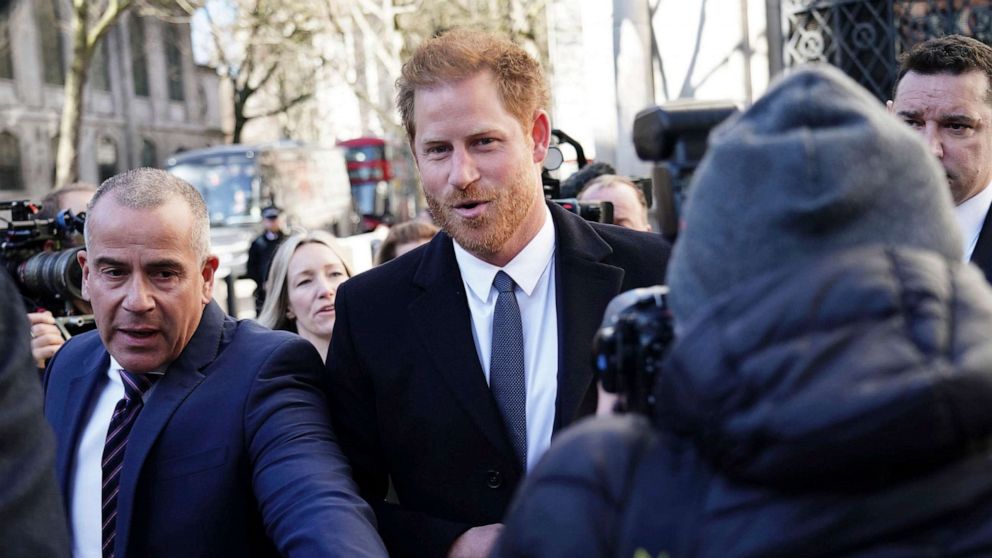 The case, first announced last year, alleges the celebrity defendants are "the victims of abhorrent criminal activity and gross breaches of privacy," according to a press release shared last year by Hamlins, the London-based law firm representing Harry and Frost in the case.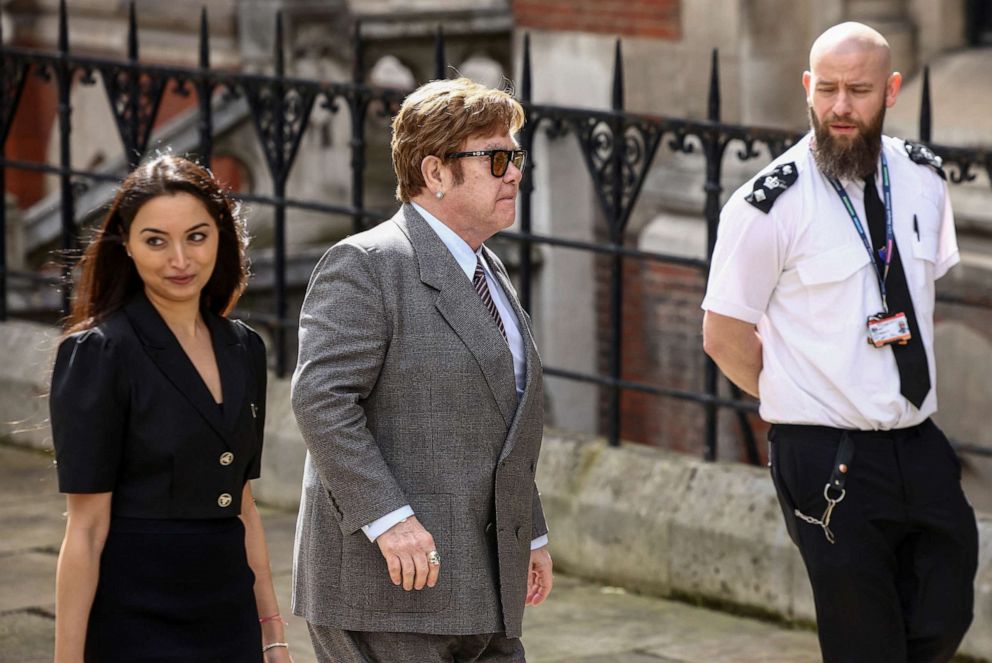 In the press release, the law firm alleges that Associated Newspapers Ltd. hired private investigators to "secretly place listening devices inside people's cars and homes," commissioned individuals to "surreptitiously listen into and record people's live, private telephone calls while they were taking place," paid "police officials, with corrupt links to private investigators, for inside, sensitive information," impersonated individuals "to obtain medical information from private hospitals, clinics, and treatment centers by deception," and accessed "bank accounts, credit histories and financial transactions through illicit means and manipulation."
Associated Newspapers Ltd., denied the allegations, telling ABC News in a statement last year that the company "utterly and unambiguously refute these preposterous smears which appear to be nothing more than a pre-planned and orchestrated attempt to drag the Mail titles into the phone hacking scandal concerning articles up to 30 years old."
"These unsubstantiated and highly defamatory claims -- based on no credible evidence -- appear to be simply a fishing expedition by claimants and their lawyers, some of whom have already pursued cases elsewhere," the publisher said in its statement.
Harry's trip to the U.K. marks his first public appearance there since last September, when he and Meghan attended the funeral and other events to mark the death of Harry's grandmother, Queen Elizabeth II.
The trip is also Harry's first return to his home country since the January publication of his bestselling memoir, "Spare."
The memoir is a detailed account of Harry's rift with his family, his decision to leave his senior royal role in 2020 and how he felt growing up as the "spare" to his older brother Prince William, the heir to the throne.
It is not believed that Harry is meeting with his father, King Charles III, or his brother William while he is in the U.K.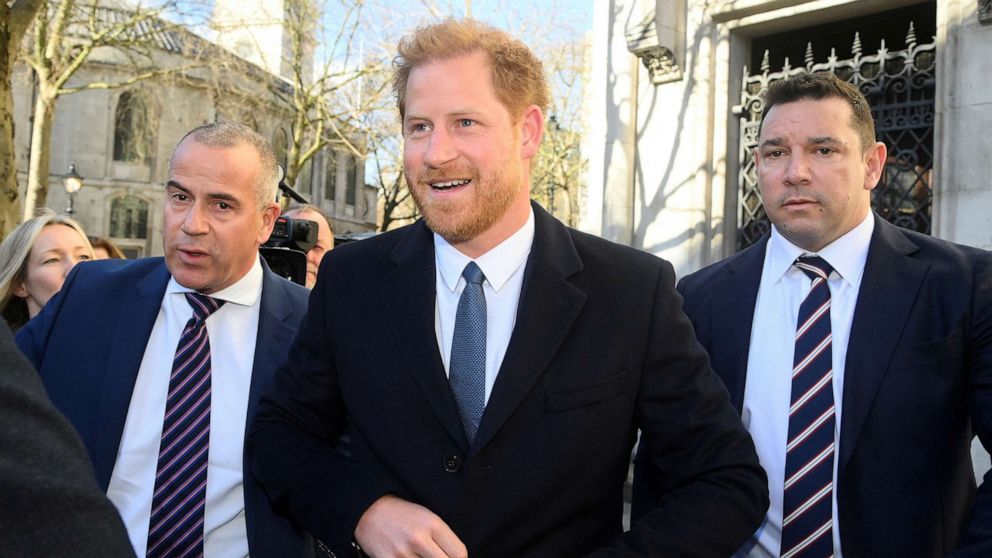 Charles, William and other members of the royal family have not publicly commented on the claims Harry makes in "Spare."
It is also not known where Harry is staying during his time in the U.K. Earlier this month, a spokesperson for Harry and Meghan confirmed that the couple had been asked to "vacate" Frogmore Cottage, where they had lived in Windsor since 2019.
Harry and Meghan have not yet confirmed whether or not they plan to attend Charles's coronation in May, though a spokesperson for the couple confirmed this month that they have received an invitation to the coronation.