Prince Harry and Meghan, Duchess of Sussex, have released a new photo of their daughter, Lilibet "Lili" Diana Mountbatten-Windsor.
The photo shows a smiling, red-headed Lili sitting in the grass at her first birthday party, which took place on Saturday at Frogmore Cottage, the Sussexes' home in the United Kingdom.
The toddler's birthday party, described as a casual, backyard picnic, was attended by close friends and family, according to a spokesperson for the Sussexes.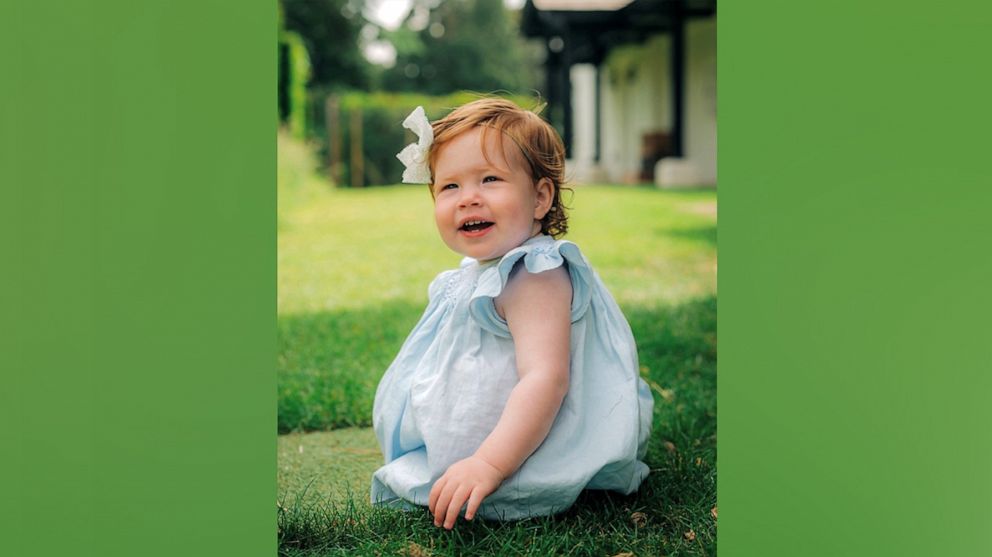 Party guests enjoyed a birthday cake by London baker Claire Ptak, who created Harry and Meghan's wedding cake in 2018.
The photo of Lili was taken by U.K.-based photographer Misan Harriman, who also took the photo Harry and Meghan shared with their pregnancy announcement last year.
Harriman shared a few photos on Twitter from the party, writing, "It was such a privilege to celebrate the 1st birthday of Lilibet with my family and hers! Joy and face painting all around."
One of the photos shows Meghan holding Lili, who has her hand in her mouth and is wearing polka-dot socks.
Lili celebrated her first birthday on her first trip to the U.K., where her father and older brother, 3-year-old Archie, were born.
The Sussexes now live in California, where Meghan was raised. The family traveled to the U.K. to attend Platinum Jubilee celebrations for Lili's great-grandmother and namesake, Queen Elizabeth II.
Lili and Archie did not appear publicly while in the U.K. Harry and Meghan attended just one public engagement, joining royal family members at a National Service of Thanksgiving for Elizabeth at St. Paul's Cathedral in London.
The church service was the couple's first royal event since they stepped down from their senior royal roles in 2020 and moved out of the U.K.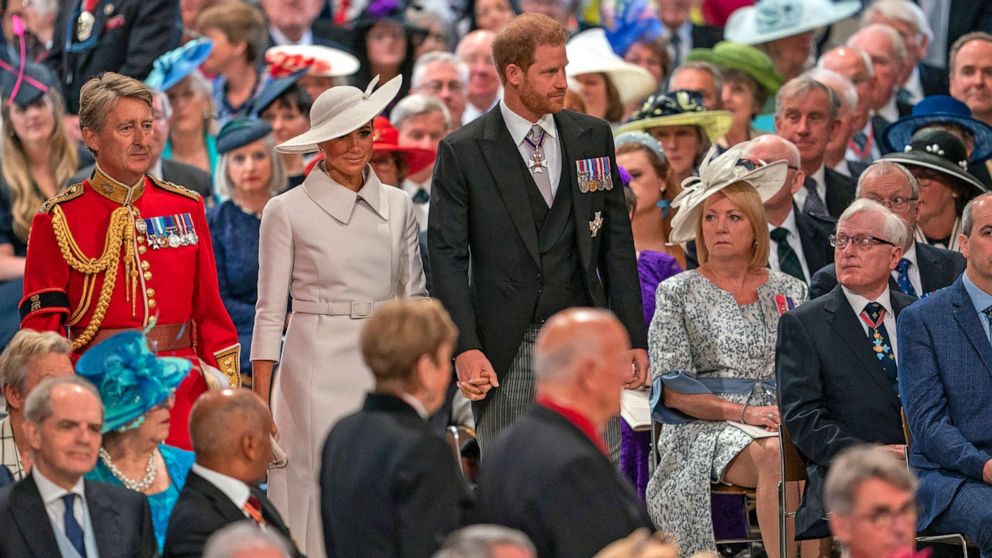 Prior to Lili's birthday photo, the only public photo of her that had been released was the Sussexes' 2021 Christmas card.
In the photo, the family is smiling as Meghan lifts up Lili and Archie sits on Harry's lap.
Harry revealed in April that Lili, 10 months old at the time, was learning how to walk.
"Her current priorities are trying to keep up with her brother; she took her first step just a few days ago!" Harry told People magazine. "Proud papa, here."