Archie steals show in Prince Harry and Meghan's 1st podcast
Daniel Leal-olivas/Pool via Getty Images, FILE
It was just one year ago today that an Instagram post from Prince Harry and Meghan, the Duke and Duchess of Sussex, shocked royal watchers and rocked the royal family.
In that post, Harry and Meghan, who wed in 2018, announced to the world their plans to "step back as senior members" of the royal family.
"After many months of reflection and internal discussions, we have chosen to make a transition this year in starting to carve out a progressive new role within this institution," the couple wrote in the post, which received nearly two million likes. "We intend to step back as 'senior' members of the Royal Family and work to become financially independent, while continuing to fully support Her Majesty The Queen."
Though it was clear at the time that Prince Harry, sixth in line to the British throne, and Meghan, a former actress, intended to forge a new path for themselves, it was hard to imagine at the time where, and how far from the royal family, the Sussexes would be today.
Just one year after their Instagram post, Harry and Meghan are homeowners in the wealthy celebrity-filled enclave of Montecito, California, where they are raising their nearly 2-year-old son Archie.
In part hampered by the coronavirus pandemic, the Sussexes have kept a relatively low profile since moving to California, occasionally spotted in paparazzi photos while out and about but mostly seen in public on their own terms, through videos to support causes close to their hearts.
They have carved out a voice for themselves that they would not have been able to have as working royals, such as in September when they urged Americans to get out and vote while making their first joint television appearance since moving to the U.S.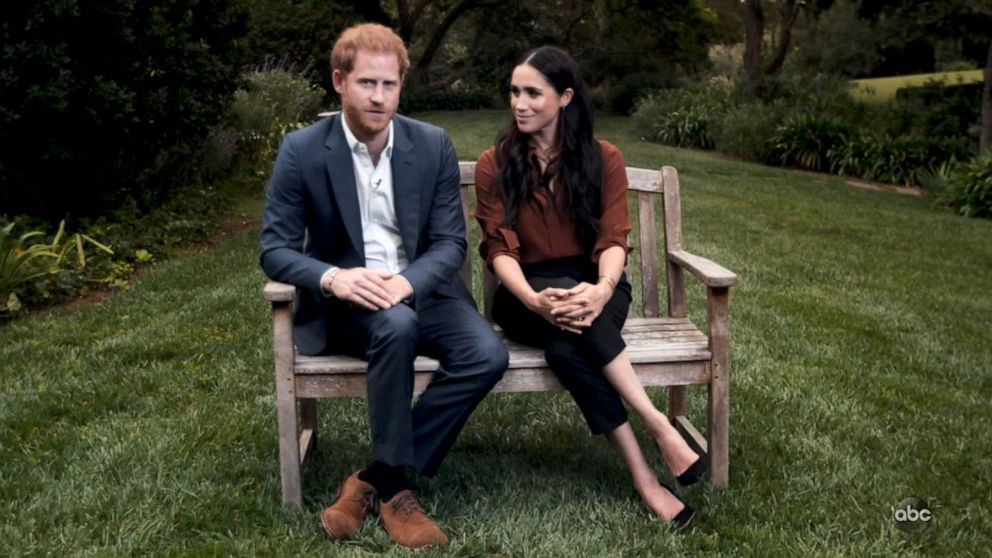 Meghan, 39, and Harry, 35, are also now financially independent, no longer reliant on Harry's father, Prince Charles, or U.K. taxpayers for their funds. They have also paid back the approximately $3 million that was spent to renovate Frogmore Cottage, which is still their home in the U.K.
The Sussexes have not, to the public's knowledge, returned to the U.K. since early March, when they attended their last official engagement as working royals.
When Harry and Meghan's new arrangement with the royal family was announced in January -- after negotiations between Harry, his grandmother, Queen Elizabeth, father, Prince Charles, and brother, Prince William -- it was intended to be reviewed in one year's time, in March.
A royal source tells ABC News that there is nothing further to add beyond what was agreed in January.
Harry and Meghan, who remain patrons of several U.K.-based charities, show no signs that they are considering returning to being working members of the royal family.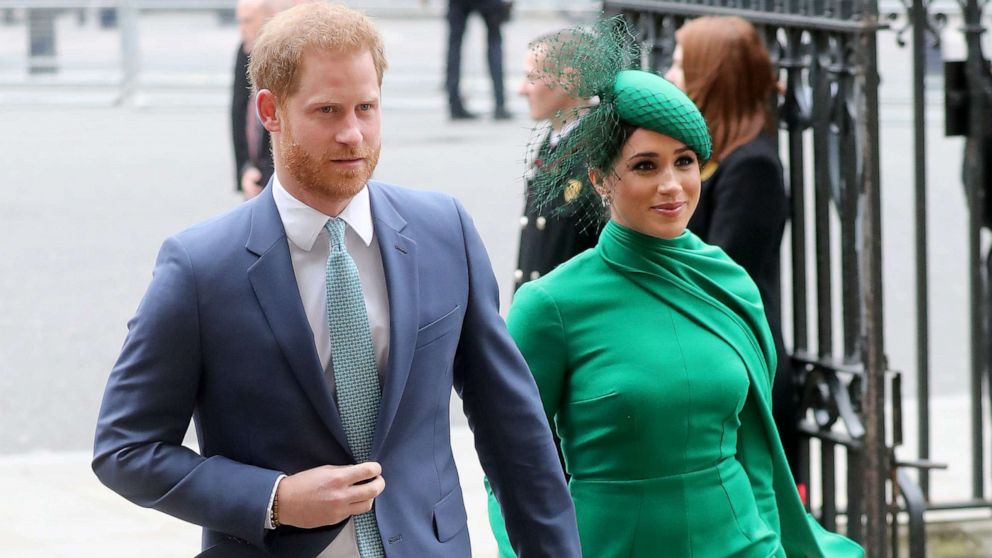 Here is what they have planned ahead.
1. Charity work through their new foundation:
Archewell is the name of Harry and Meghan's new organization that will oversee their nonprofit work as well as their audio and production ventures.
The Archewell Foundation is the couple's nonprofit venture which they say will work to "uplift and unite communities."
"Our core purpose is to uplift and unite communities—local and global, online and offline—one act of compassion at a time," reads the description on the foundation's website, which launched on New Year's Eve. "We believe that compassion is the defining cultural force of the 21st century, and through the work of our 501(c)(3), we support a growing community of partner organizations fueling systemic cultural change."
The foundation has so far announced five partnerships with organizations including the Loveland Foundation, which focuses on mental health resources for Black women and girls; the Center for Humane Technology, described as being "dedicated to radically reimagining our digital infrastructure," and chef Jose Andres' World Central Kitchen, which the foundation is partnering with to build four Community Relief Centers in "regions disproportionately impacted by hunger," according to the website.
Harry and Meghan announced they would name their foundation Archewell last April, after having to drop the word "royal" once they stepped back from their roles as senior members of the royal family.
"Before SussexRoyal, came the idea of 'Arche' -- the Greek word meaning 'source of action,'" Harry and Meghan said in a statement to ABC News in April. "We connected to this concept for the charitable organisation we hoped to build one day, and it became the inspiration for our son's name."
2. Becoming Hollywood producers and podcast hosts:
Harry and Meghan released their first podcast special last month, after signing a multi-year partnership with Spotify that will see them both hosting and producing podcasts with the goal of building "community through shared experience, narratives and values," according to Spotify.
The partnership with Spotify will fall under the Sussexes' new production company, Archewell Audio, described by Spotify as an "audio-first production company."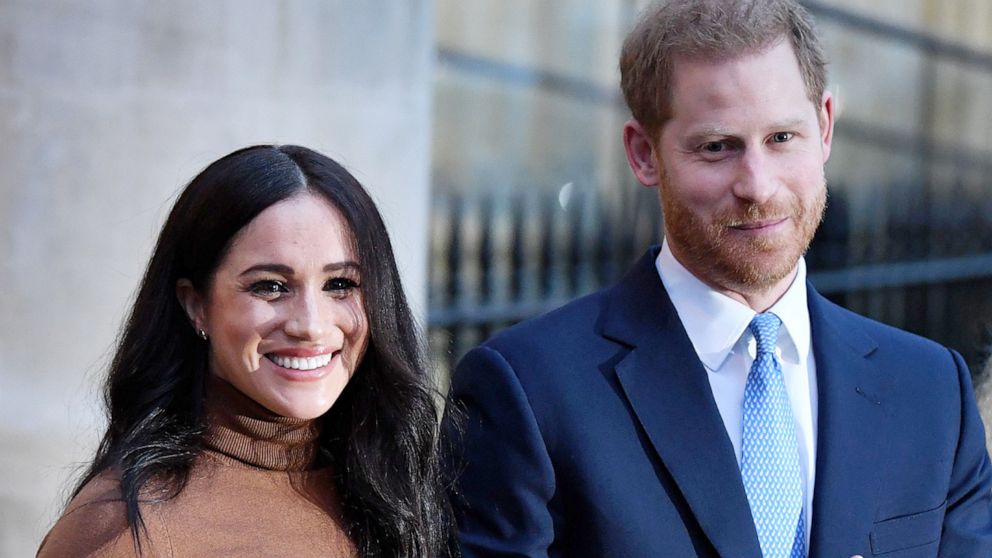 "What we love about podcasting is that it reminds all of us to take a moment and to really listen, to connect to one another without distraction," Prince Harry and Meghan said in a statement released by Spotify in December.
In September it was confirmed that the Duke and Duchess of Sussex had inked a deal with Netflix to produce films and series, including docu-series, documentaries, features and children's programming, according to a source close to the couple.
"Our focus will be on creating content that informs but also gives hope," Meghan and Harry told The New York Times in a statement. "As new parents, making inspirational family programming is also important to us."
3. Possibly expanding their family:
Meghan wrote a powerful op-ed in November about her and Harry's experience of suffering a pregnancy loss last summer.
A source close to the Sussexes, in explaining the timing of the New York Times editorial, said the couple now felt ready to share their news.
In 2019, Harry pledged to conservationist Jane Goodall that he and Meghan will have two kids "maximum."