Actress Stephanie Hsu says her Oscar nomination for "Everything Everywhere All at Once" has always felt like a dream that was "so far away" for her that she "couldn't even touch it."
While visiting Time Square Studios on Friday, Hsu told "Good Morning America" that because she saw little Asian representation in Oscar nominations, she believed earning a nomination herself was an unlikely scenario.
"I don't think I would have believed you if you told me that I was going to be nominated for an Oscar," she told "GMA."
Hsu is up for an Academy Award for best supporting actress for her turn as Joy Wang and Jobu Tupaki in the Oscar-nominated film. The first-time nominee is up against a stacked field of big names, including her "Everything Everywhere All at Once" co-star Jamie Lee Curtis, Angela Bassett ("Black Panther: Wakanda Forever"), Hong Chau ("The Whale") and Kerry Condon ("The Banshees of Inisherin").
Whether she takes home the statuette on March 12 is yet to be determined. For now, Hsu is taking it all in.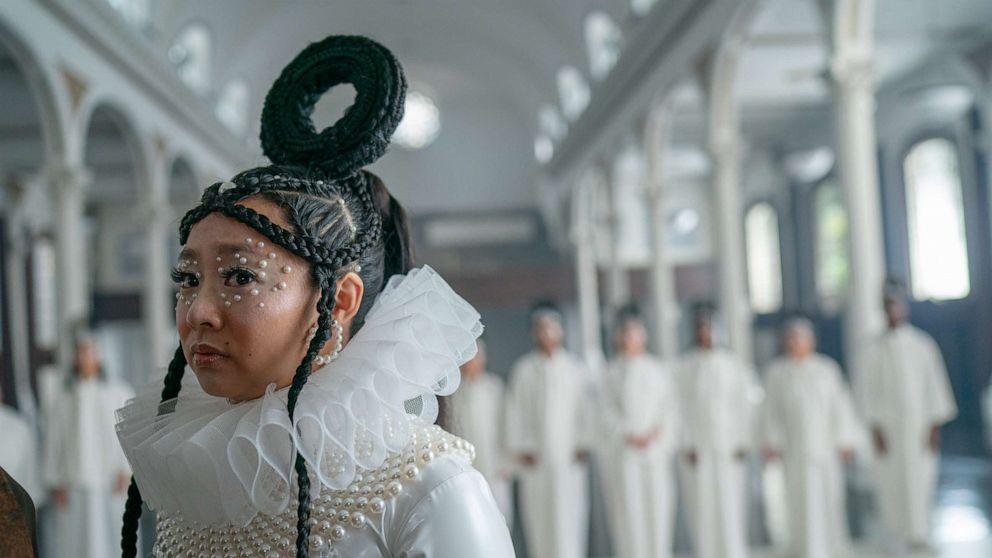 Discovering what's possible
Prior to "Everything Everywhere All at Once," Hsu had roles in a number of television shows such as "Awkwafina Is Nora from Queens," "Unbreakable Kimmy Schmidt" and "The Marvelous Mrs. Maisel." She even starred on Broadway in "The Spongebob Musical" in 2017.
But through it all, Hsu said it didn't feel like an Oscar nod was in the cards for her.
"You know, I think growing up, I just didn't see many people like me being nominated for Oscars at all," she said. "And so sometimes I think dreams feel so far away that you can't even dream them."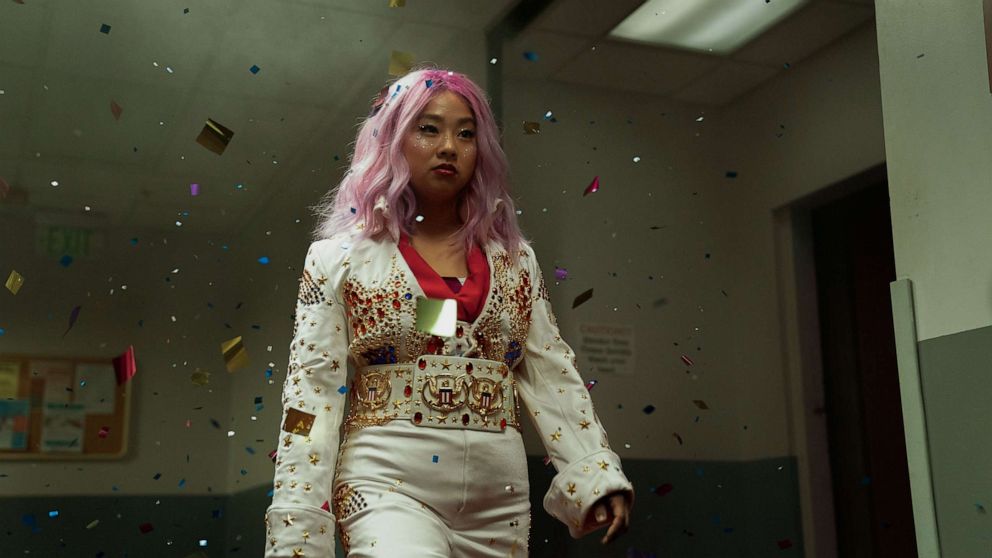 Hsu shared the same sentiments as Michelle Yeoh and Ke Huy Quan, who are also Oscar-nominated for their leading and supporting roles in the film, respectively.
Throughout this awards season, Yeoh, who won the Golden Globe in January for best actress in a musical or comedy motion picture, as well as the Screen Actors Guild Award for female actor in a leading role, has put a spotlight on representation in film and the historic lack of opportunities for Asians in film -- especially as they age.
During her Golden Globes speech in January, Yeoh noted that, despite decades of work, when she first came to Hollywood, she was immediately treated with skepticism and asked if she spoke English.
"I remember when I first came to Hollywood, it was a dream come true ... until I got here, because look at this face! I came here and was told, 'You're a minority,' and I was like, 'No that's not possible,'" she recalled. "As time went by -- I turned 60 last year, and I think all of you women understand this -- as the days, the years, and the numbers get bigger, it seems like opportunities start to get smaller as well. ... Then came the best gift: 'Everything Everywhere All at Once.'"
Quan also told "GMA" back in January, upon finding out about his Oscar nomination, that those dreams had always felt "distant." So far this awards season, he has won the Golden Globe for best actor in a musical or comedy motion picture and recently made history as the first Asian man to win the Screen Actors Guild Award for outstanding performance by a male actor in a supporting role.
Hsu told "GMA" on Friday that being nominated alongside Yeoh and Quan feels like they're "breaking the cycle together."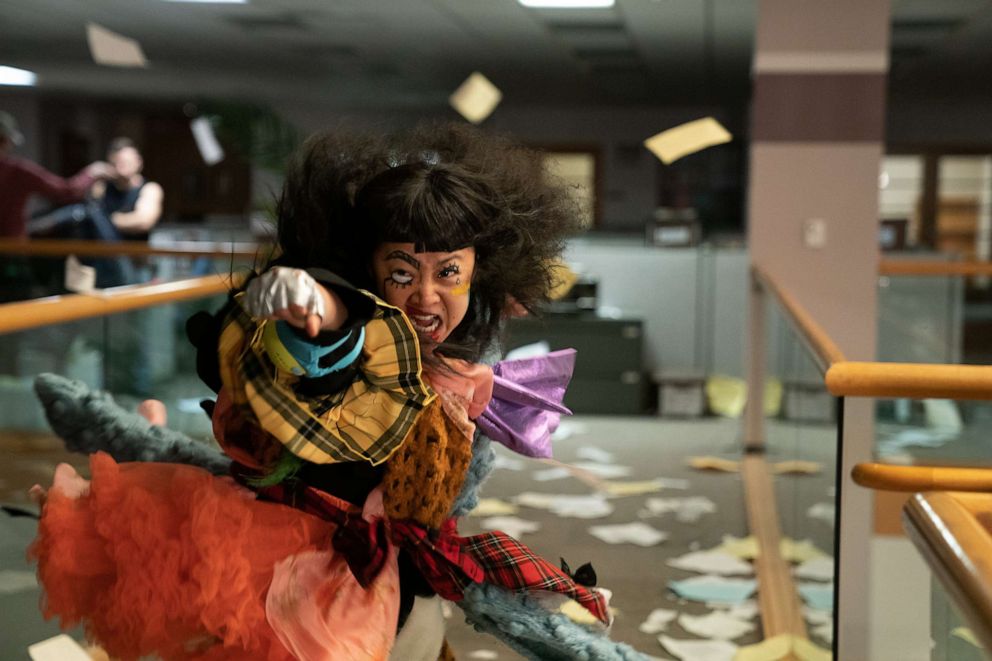 "Growing up, I just, you know -- it cannot be stressed enough that if you see it, you can believe it," Hsu said. "And we just didn't see it. James Hong didn't see it at 94 years old, Michelle didn't see it, Ke didn't see it, I didn't see it."
"We've been making this space for ourselves at the same time and so I think the most special thing about all these nominations and getting to be nominated together is that we're breaking all these records for the Asian community and getting to make space so that younger versions of ourselves never have to think, 'Oh it's not possible,'" she said.
Supporting her "Everything Everywhere All at Once" team
Hsu said the best part about this season of her life so far is sharing the experience with her "Everything Everywhere All at Once" family.
In total, the film has earned 11 Oscar nominations. In addition to Hsu, Yeoh, Quan and Curtis, directors Daniel Kwan and Daniel Scheinert are nominated in the best director category, Paul Rogers is nominated in the best film editing category, Shirley Kurata is up for best costume design, and Son Lux are nominated for best original score. Kwan and Scheinert earned a nomination for best original screenplay as well, and the movie itself is up for best picture.
Meanwhile, Ryan Lott, David Byrne and Mitski are also nominated in the best original song category for "This Is a Life."
Most of those up for individual awards are Oscar-nominated for the first time.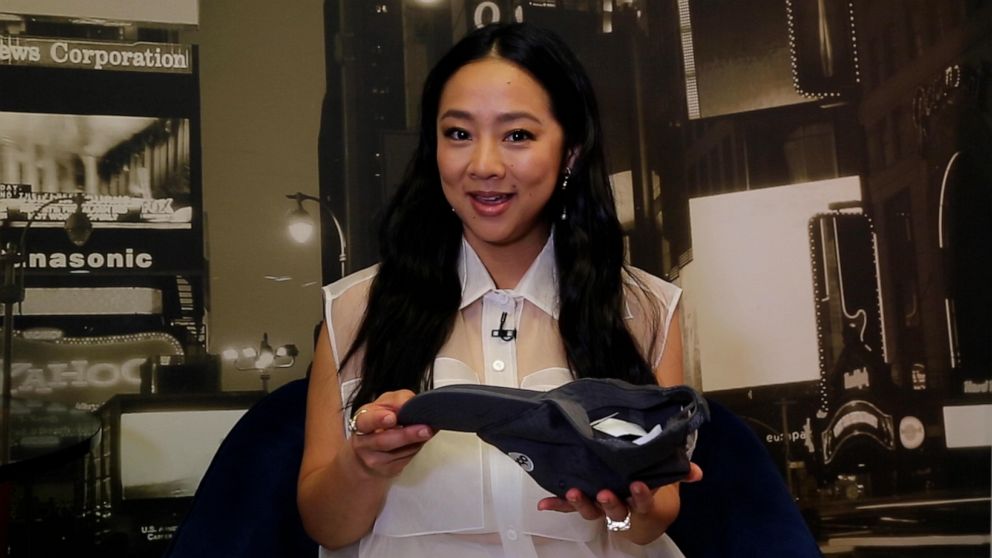 "I think the best part about being nominated for an Oscar is getting to be nominated amongst people that you love and with a film that you care so deeply about," Hsu said. "We have 11 Academy Award nominations and it's every single person's first, so we're really on this ride together and it feels -- we're really protecting each other through that and that feels really special."
Can you predict the 2023 Oscars winners? Play for free and compete for prizes at ABC.com/OscarsPickEm!

Watch the 2023 Oscars live from the Dolby Theater on Sunday, March 12 at 8 p.m. ET on ABC and catch the best celebrity moments, wins, and performances at Oscar.com.