Our favorite Viola Davis moments for her birthday
Pietro S. D'aprano/Getty Images for L'Oreal Paris
Viola Davis shared a sweet moment with her daughter Genesis during Paris Fashion Week.
The EGOT winner, 58, walked the runway with her husband Julius Tennon on Sunday at the "Le Défilé L'Oréal Paris - Walk Your Worth" show at the Eiffel Tower.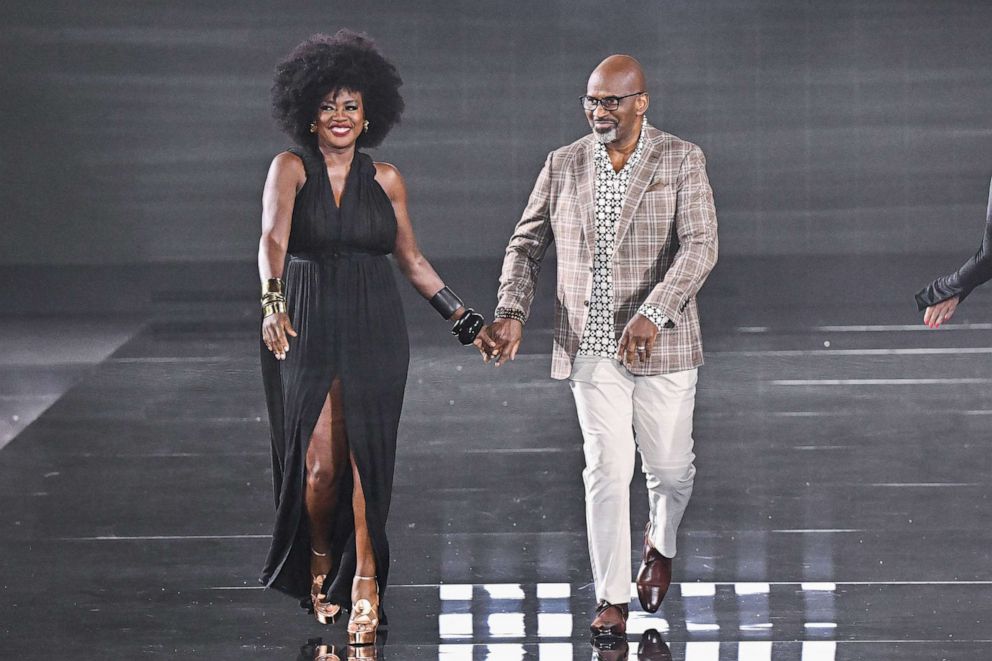 As the longtime couple made their way down the catwalk, Tennon helped Genesis, 13, onto the runway for the trio to pose as a family, with Davis looking like the proud mother she is. Afterward, Genesis returned to her seat.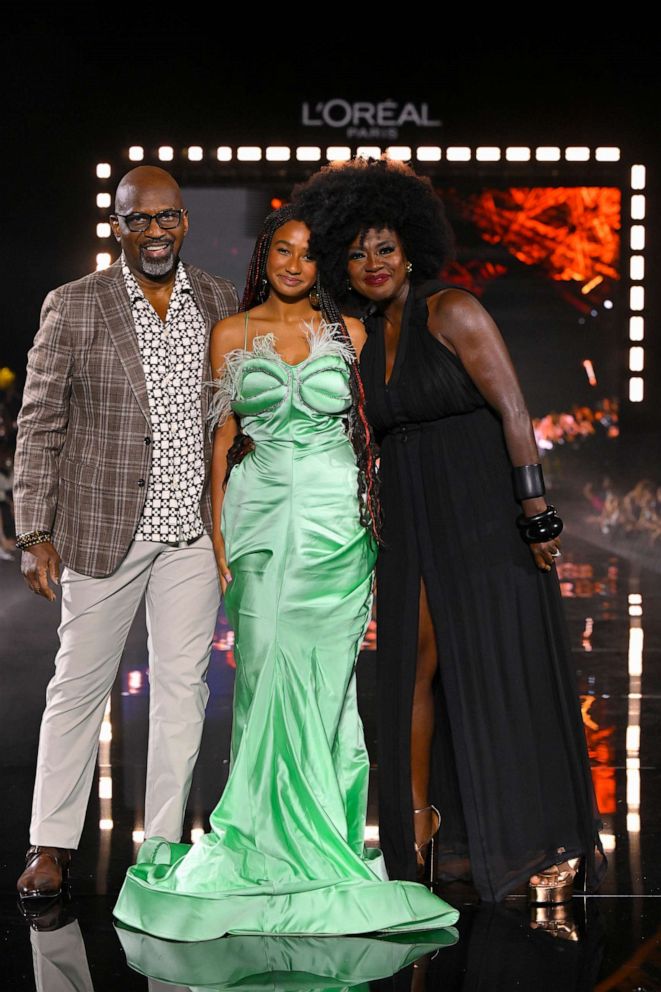 Davis isn't shy when it comes to showing love for her daughter.
Last month, for National Daughter Day, the "How to Get Away with Murder" alum shared a tribute to Genesis on Instagram, writing, "My daughter is my heart."
Back in July, Davis celebrated Genesis' 13th birthday in a heartfelt Instagram post, writing, "Well....my baby is 13 years old. Thirteen. You are my heart G!!"
"Leap into your teens and remember YOU are the love of your life!! Protect your flame and no matter how old you are, you'll always be mama and dada's baby!!!" she continued. "Love love love YOU!!!!"
Davis and Tennon, who married in June 2003, welcomed Genesis via adoption in 2011.