What do you get your partner on your 50th wedding anniversary?
Lee Wilson decided not just to get your average bouquet of flowers but a whole 80 acres of sunflowers. That equals about 1.2 million sunflowers, according to Wilson.
"We're celebrating our 50th wedding anniversary Aug. 10 and you know, what's a guy get his gal on their 50th? And I put a lot of thought into it and she always liked sunflowers and I thought this is the year to plant sunflowers so we planted her 80 acres of sunflowers," Wilson told ABC News affiliate KAKE-TV in Wichita.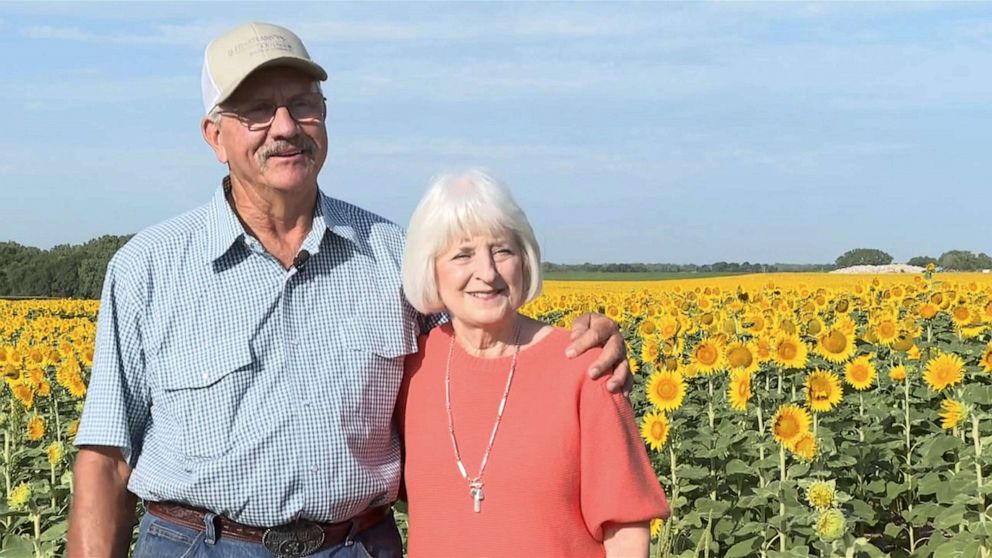 Wilson teamed up with his son to plant the striking flowers back in May and they managed to keep it all a secret from Renee.
The sunflower field has now sprouted into a glorious sea of sunny-yellow blooms off the south side of Highway 54, four miles outside of Pratt, Kansas, where the Wilsons live. The eye-catching display has drawn crowds who want to catch a glimpse of the big blooms, which also happen to be Kansas' state flower.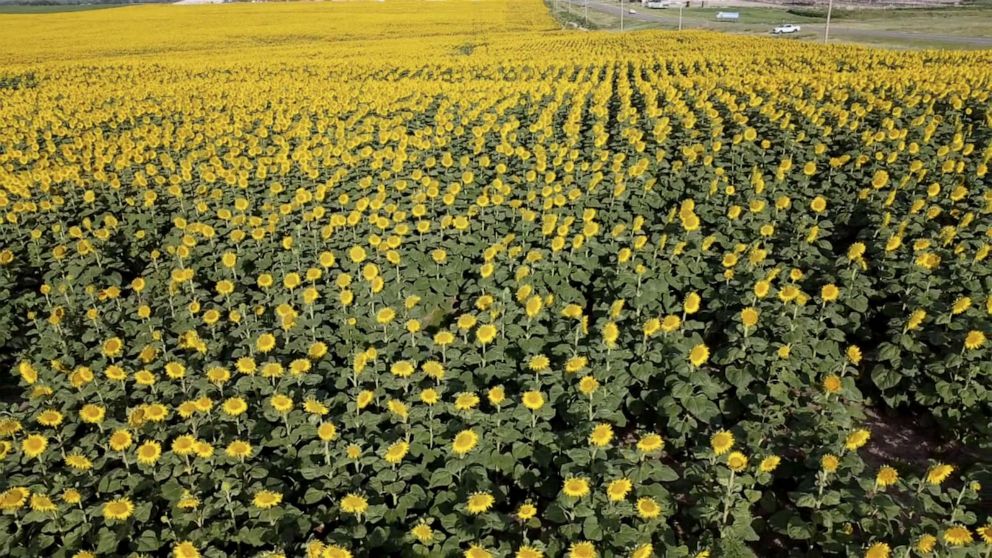 "It made me feel very special. It couldn't have been a more perfect anniversary gift than a field of sunflowers," Renee Wilson told KAKE.
The Wilsons have been together since high school and Lee Wilson said their first date was a roller-skating party, when he knew she was likely "the one" for him.