As school years are wrapping up around the country, "Good Morning America" is celebrating the end of the year with our first yearbook, reflecting back on the best moves, most likely to succeed and more.
Plus, "GMA" is honoring hardworking teachers by partnering with DonorsChoose.org to help fund educators, students and schools around the country. The Craig Newmark Foundation has also pledged $1 million to match donations, so every dollar you donate is going to be doubled.
Click here to learn more about how to support classroom projects.
Now on to the 2019 "GMA" superlatives.
Most likely to succeed: 6th-grade girls raising quails to feed their community
A group of 6th-grade girls at a STEM school in Atlanta were named "Most Likely to Succeed" by "GMA" and received a surprise visit Thursday from "GMA" co-anchor Robin Roberts and Oscar-winning actress Lupita Nyong'o.
The surprise was held for the entire student body of the Coretta Scott King Young Women's Leadership Academy. Nyong'o presented the school with a $25,000 check from DonorsChoose.org to go toward school supplies, classroom projects and more.
"I feel like I'm looking into the faces of the future and it gives me deep hope to see how open, how alive and how positive that future could be," Nyong'o told the all-female student body. "When I look into this room I see problem solvers. I see creative thinkers. I see activists. But most importantly I see women who are learning how to learn and learners change the world."
"Your superpower is learning," the "Black Panther" star told the students.
The school caught the attention of "GMA" through a group of students who have been dubbed the "Quail Guardians" because they help to build and feed their community by raising quails and selling their eggs.
The students also supply their community -- where many residents have limited access to fresh food -- with fresh fruits and vegetables from their school's own organic garden.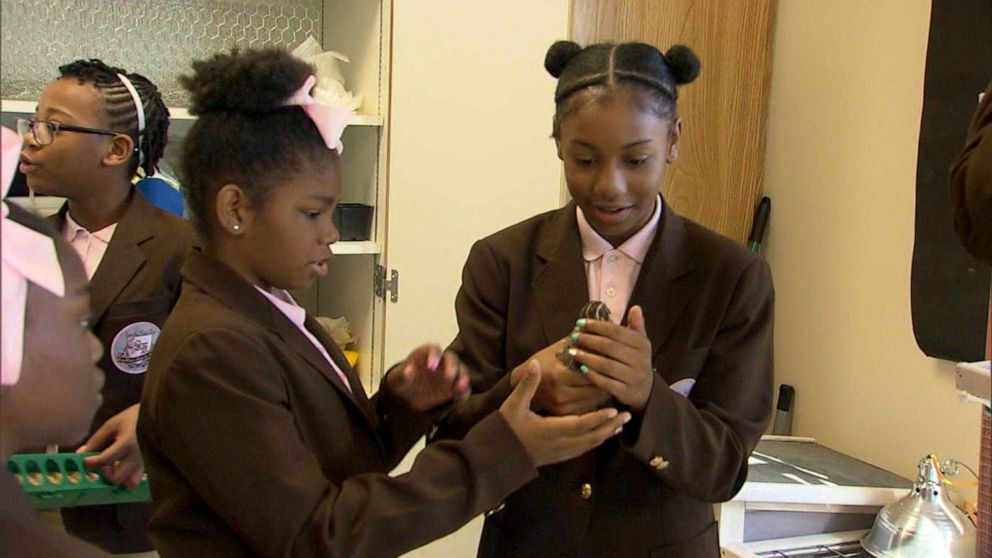 Bernice King, the youngest child of Coretta Scott King and Martin Luther King Jr., was also a special guest at the school Thursday and told the students how proud her mom would be of them.
"My mother would be super proud today because she said 'women are the soul of the nation and to be saved you must become a soul' and these young ladies are the soul of our nation," she said.
This year's "most likely to succeed" nominees also included a selfless teacher who goes above and beyond for her first grade students and a 16-year-old who was accepted into nine law schools.
Kimber Bermudez, a first-grade teacher, rose to viral fame when she was simply attempting to raise money for the students at the school where she works, located in a low-income neighborhood of Chicago. She told "GMA" last September that her goal is to show her students they are capable of doing anything they want to do.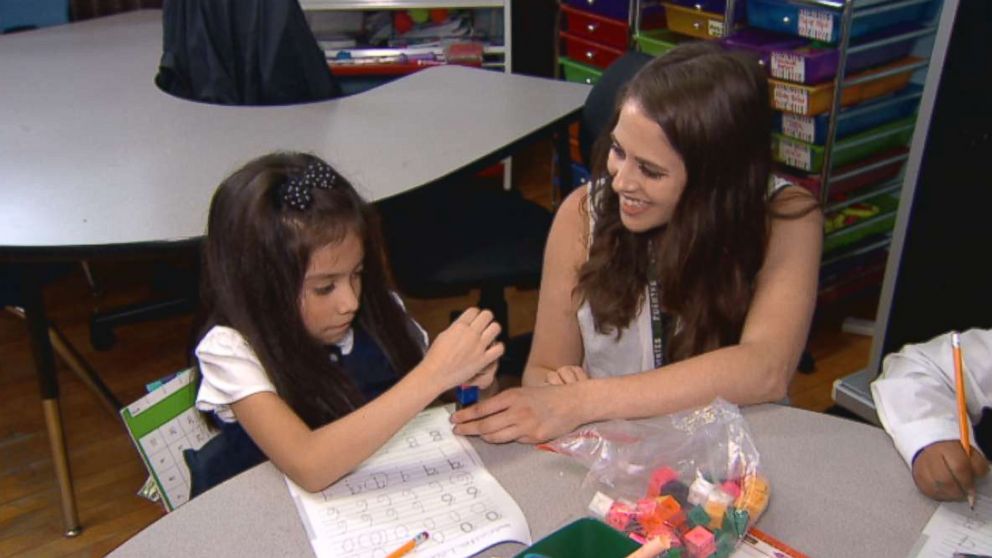 Haley Taylor Schlitz, the 16-year-old who was accepted into nine law school programs, and told "GMA" in March that her passion for earning a law degree is so that she can "help other students and fight for equity."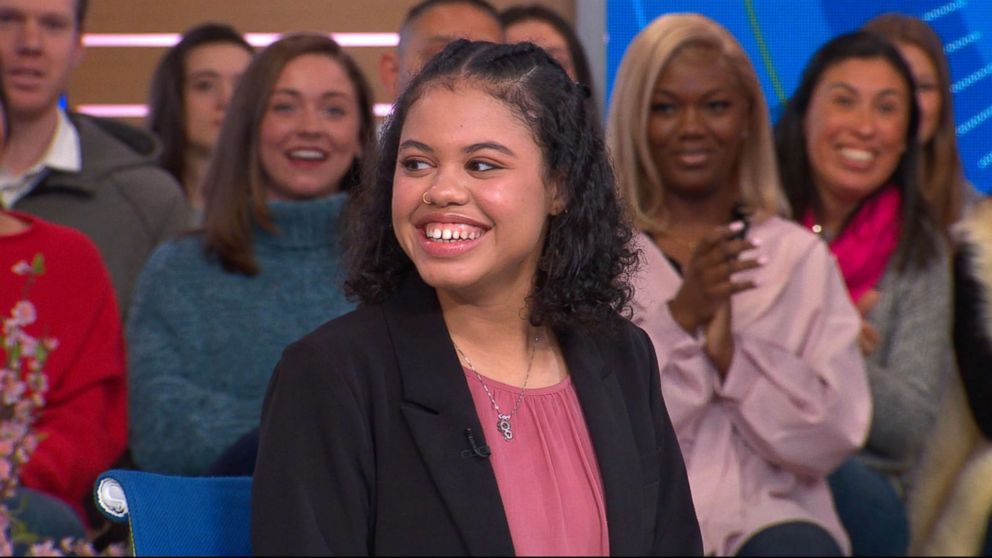 Best moves: The Dancing Nana
The three nominations for this year's best moves superlative duked it out on the dance floor on "GMA" Tuesday. All three have rocked it out in Times Square before, but this is the first time the finalists for best moves dance-battled each other.
First up was Donte Colley of Toronto, Canada, whose Instagram dance videos also include words of encouragement and support, came back to showcase his unique dance style that keeps us feeling inspired!
Next up was Ben Hart, an advertising executive by day and break-dancing dad by night, who came from Chicago, Illinois, to break it down on the dance floor.
And finally, Shirley Goodman, a.k.a. the "Dancing Nana," a 96-year-old great grandmother who rose to viral superstardom for her "tush push" was back and won the title of the person with the best moves of the year.
Life of the party: Katy Perry and Philadelphia Flyer's mascot Gritty
The life of the party, or class clowns, are the people who have had us crying with laughter this year.
For us, it's a tie between superstar Katy Perry and the Philadelphia Flyer's furry new mascot, Gritty.
"I just want say thank you so much for voting me the life of the party at the GMA yearbook, 2019," Perry said in a special message that aired Monday on "GMA."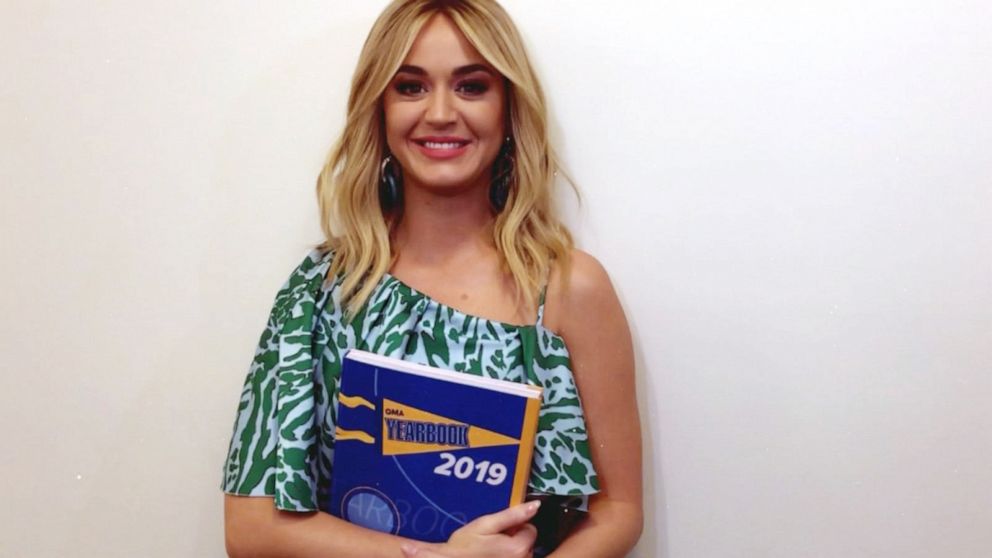 "I hope that I can always make it super fun, spontaneous, and a kind place for everyone to feel like they can just … party on Wayne!" she said.
The "American Idol" judge tied with the beloved, googly-eyed mascot Gritty, who stole the hearts of the internet with his pep and dance moves over the past year.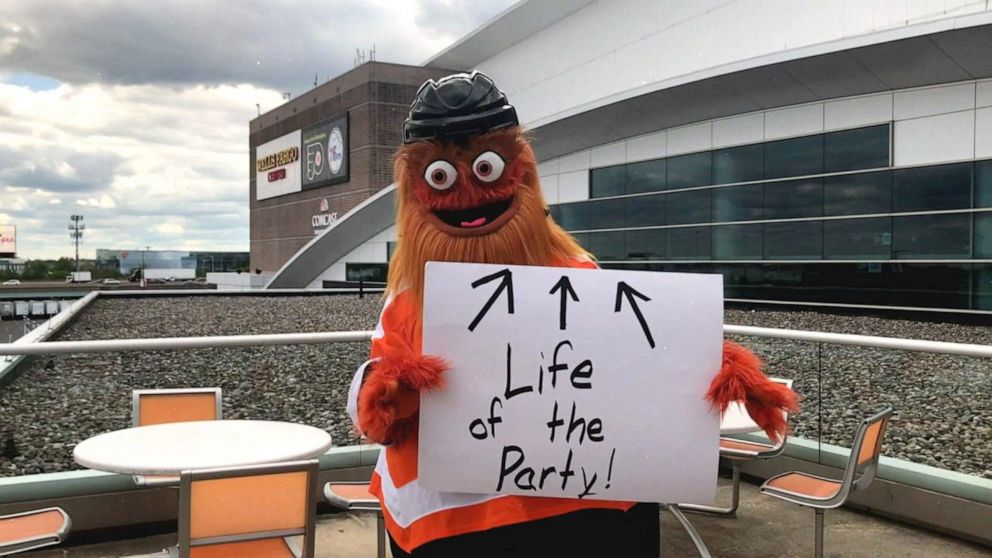 Gritty, who made his "GMA" debut last September, is a hometown celebrity in Philadelphia, where his handler finally put to rest the burning question of "what are you."
"He is a fuzzy orange creature," the handler said on "GMA."
Teacher's pet: Adoptable puppies
Adorable puppies who were available for adoption stole everyone's hearts when they appeared on "GMA" earlier this year.
Brodie, one of the adoptable dogs, appeared live on "GMA" Monday to accept the award.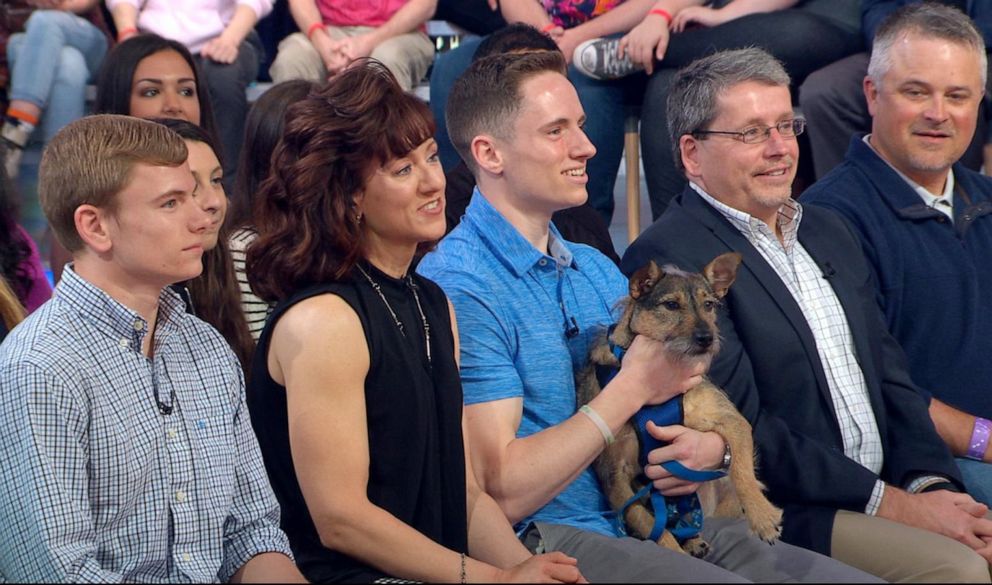 Brodie was joined by his forever family, who said they did not realize Brodie was a "celebrity" dog when they chose him for adoption.
"We were just fortunate enough to come upon him, fall in love with him and this crazy beard and the rest is history," said Renee Marino, who appeared on "GMA" along with her husband and two sons. "He's just a wonderful companion, happy, loves running on the beach, playing soccer."
Click here to learn more about how to support classroom projects.