Vacant lots in Ohio transform into storybooks
"What does it feel and look like to walk into a book?"
That's what Literary Lots founder Kauser Razvi asked herself before she revitalized her first abandoned lot in Cleveland. An urban planner by training, Literary Lots -- temporary, real-life constructions of popular children's book scenes -- is something she does in her free time.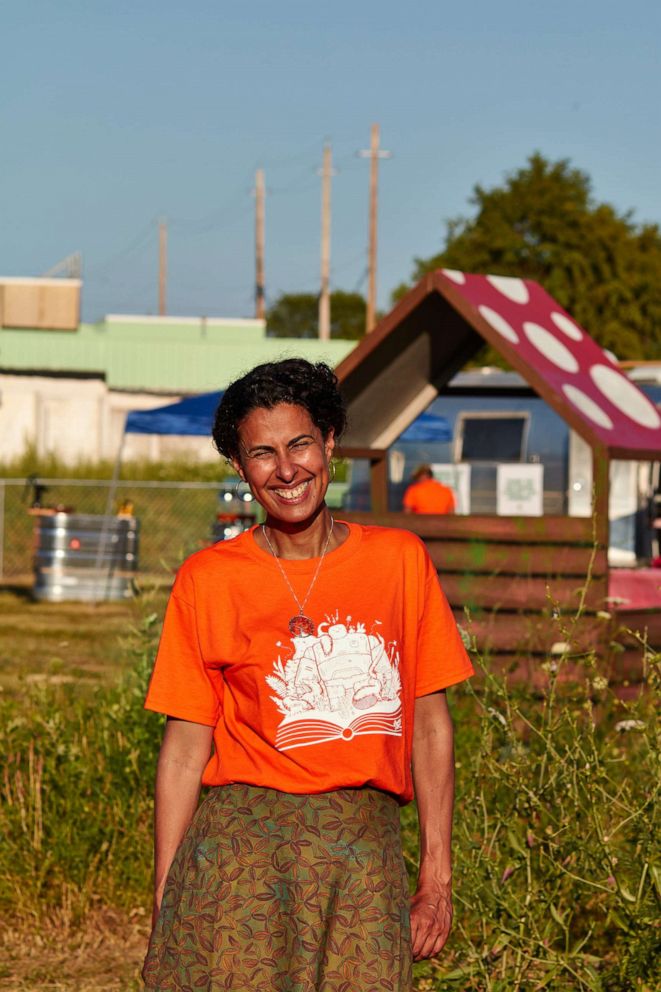 "I love reading and I thought it would be cool to see books come to life," Razvi said. "It's a way of reusing space, re-imagining it, giving people feeling for curiosity and joy."
In 2013 and 2014, Literary Lots were located on a property next to the Carnegie West Branch of the Cleveland Public Library system. Razvi worked with the Cleveland City Council to gain access to the property for the temporary installation.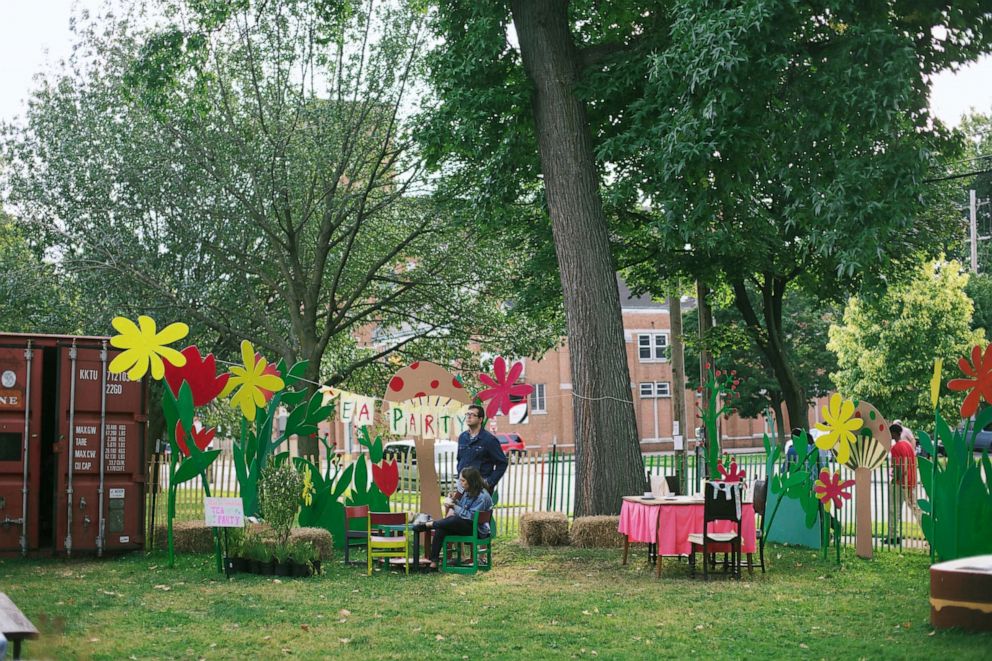 "It was an excellent use of the space that we wouldn't have been able to do on our own," branch manager of the Carnegie West Branch, Angela Guinther, said. "People still ask about it."
Literary Lots strives to create a sense of community in neighborhoods still rebuilding after the foreclosure crisis, which hit the Slavic Village neighborhood in Cleveland particularly hard. This year's lots, created and designed by Razvi, are inspired by a different children's book: "Cloudy with a Chance of Meatballs," "20,000 Leagues Under the Sea" and "The Wild Robot."
The inspiration behind each is different. "Cloudy With a Chance of Meatballs" and "20,000 Leagues Under the Sea" were chosen simply because she thought they would be very visually appealing.
The 2013 "Cloudy with a Chance of Meatballs" Literary Lot included structures such as sandwich boats and "giant" pasta tubes. "20,000 Leagues Under the Sea" in 2014 had a giant submarine and octopus play structure.
"I mean, how cool would it be to go into these lots and see a sandwich boat or a giant octopus?" Razvi said.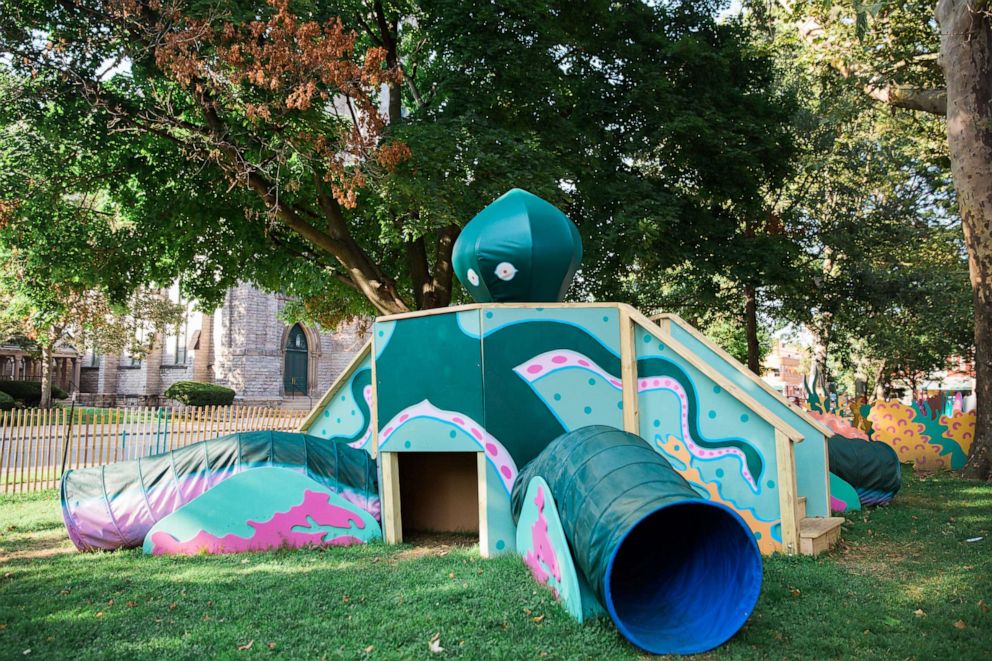 The selection for "The Wild Robot" -- a story about a robot who becomes stranded on an island and slowly becomes friends with the resident animals -- has a special meaning to it. Razvi took a few years off from doing Literary Lots but decided to make another one because she felt the theme of the book was so important.
"I read the book in 2017 and I was so touched by it," said Razvi. "['The Wild Robot'] is about how you show up for other people no matter who they are or where they come from, about building community and the community standing up for you."
Some visually stunning pieces from the 2019 Literacy Lots are giant robots and murals depicting scenes from the book.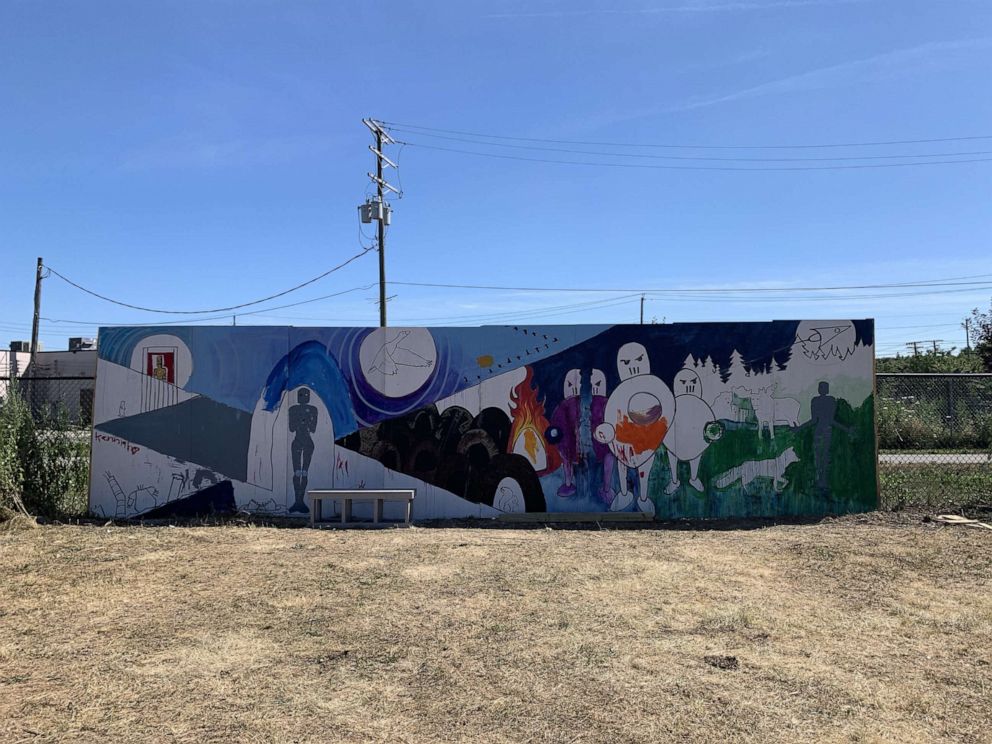 This year's project is located in the Slavic Village where a factory used to stand. The factory was torn down for further use of the land. Razvi approached the Slavic Village Development for Literary Lots and the organization agreed to the project because it brings together the main tenets of the organization: education, reuse of vacant property and active living.
"[Literary Lots] gives people a stronger sense of belonging," Christopher Alvarado, the executive director of Slavic Village Development, said. "When you have people being creative in public in a sort of way that is respectful of the neighborhood, it gives people a sense of pride."
Although Literary Lots was successful in Cleveland because the community is trying to use their land with purpose, according to Razvi, she also thinks that the project could work in any city. She thinks that what Literary Lots represents is important nationwide.
"I know it sounds cheesy or crazy, but I think these are really important times where there's a lot happening in this country and in the world," Razvi said. "The idea that we can bring a sense of community and belonging is really important."
Literary Lots hosts several free events that reflect upon the theme from "The Wild Robot" that stood out to Razvi. These events range from movie nights to book clubs to open mics, maker spaces and even cooking workshops. The people that host the individual events don't do it for any payment; they simply donate their time.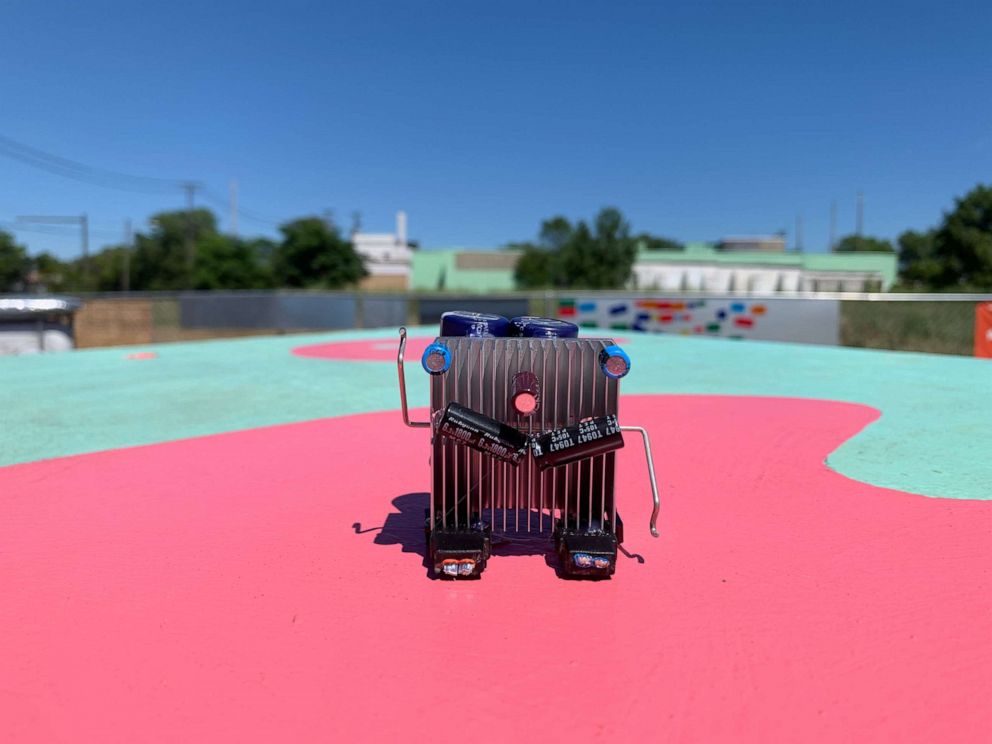 Literary Lots' funds come from grants as well as donations from companies and individuals.
The current Literary Lots will be open until Aug. 12. Afterwards, the Slavic Village Development hopes to gain enough funds to build a skate park on the property.
Find out more information on Literary Lots' website.