Ann Shoket is the author of "The Big Life: Embrace the Mess, Work Your Side Hustle, Find a Monumental Relationship, and Become the Badass Babe You Were Meant to Be."
In the year since we first heard stories of Hollywood heavy hitters using their power to prey on women and men, #MeToo has taken us from the boardroom to the bedroom, and even the Senate hearing room. It's a very loud public conversation and yet, the repercussions are very personal.
How do we find our footing when it feels like everything we knew about how men and women interact at work -- and in their private lives -- is being shaken up? There is so much to say, but where do you say it? Where do you feel safe to speak up and voice how you really feel?
Dinner, of course.
In the last few years, I have hosted dozens of pizza dinners at my home, and across the country. The formula is always the same -- a killer cheese plate, flatbread pizza, and several bottles of rose.
I start each dinner by asking the question: If I could solve one problem for you, what would it be. Not because I have all the answers but because it helps us all identify what's standing between us and the big life we know we deserve.
The goal of the dinner is to work through the trickiest conversations, together.
Now, we need to work through a problem that affects us all: #MeToo.
So this dinner is a framework to help have these conversations among a few friends or colleagues.
So many people have told me that at the end of the dinner they see new possibilities, and see things in a whole new way. Often people will stay in the living room while the dishes are being cleared, and trade contacts or insider tips and tricks. And often, they'll all vow to keep the conversation going over cocktails or weekend brunch. That's the power of this dinner conversation -- making us feel heard and connected.
I've hosted this dinner with groups of men and groups of women, but the questions are the same. Invite your tribe and please share the conversation with us on Instagram and Facebook by tagging @goodmorningamerica @annshoket. We want to share your dinner!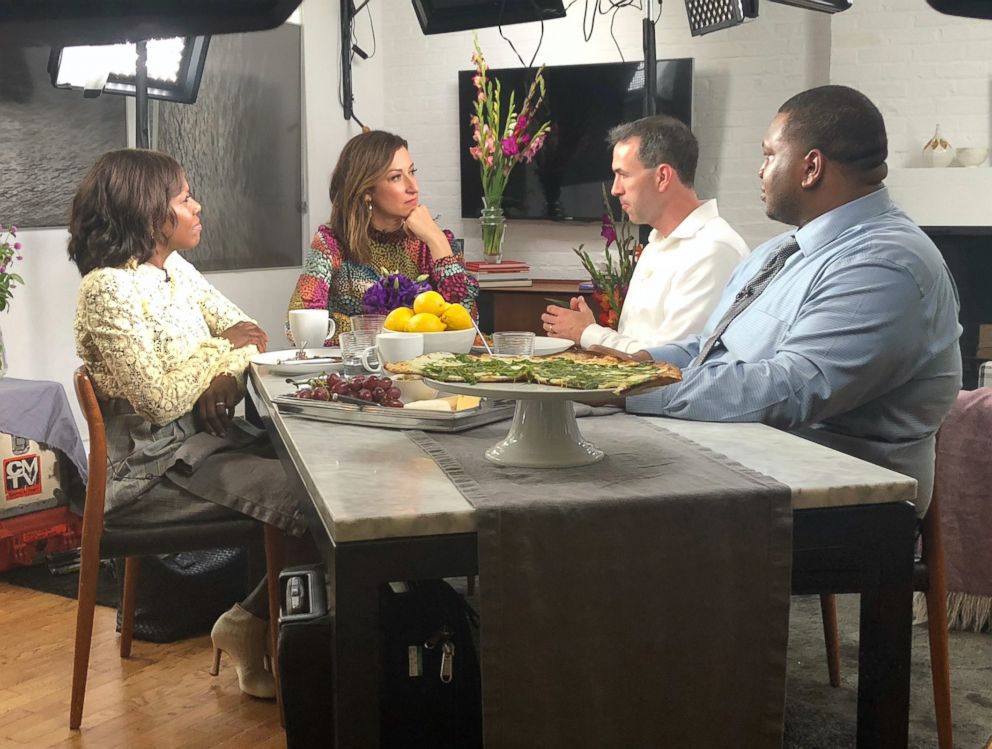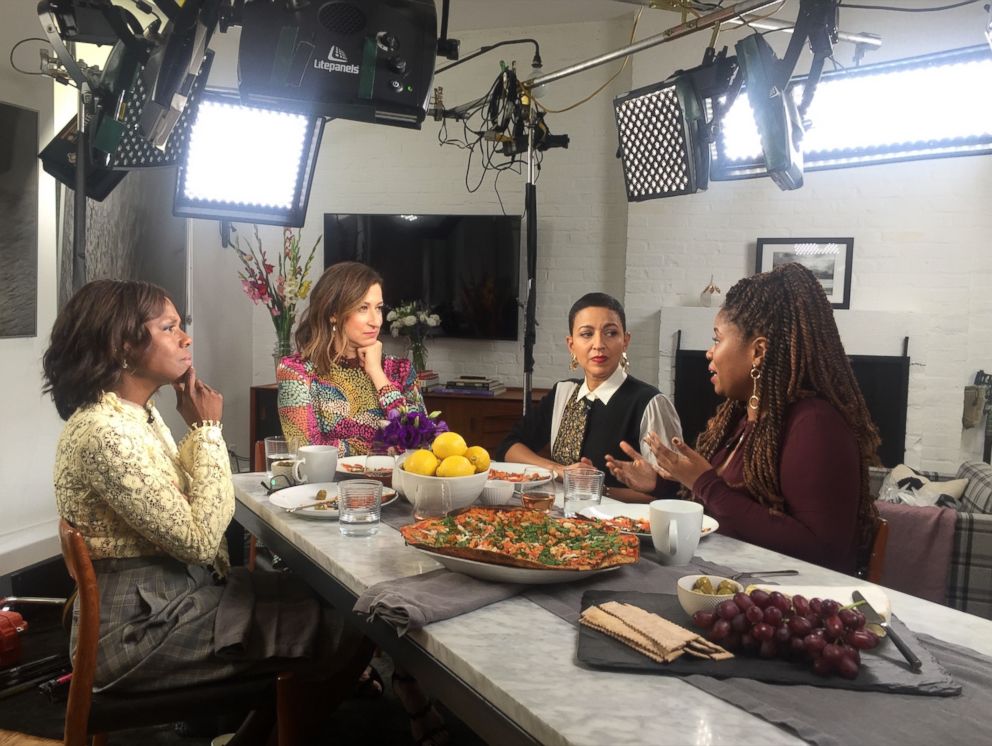 How to Host Your Own Dinner
1. Gather 4 to 6 of your favorite people -- not necessarily your best friends, because you already know so much about each other. But it's great to include colleagues and other people you admire but keep the group small so everyone can be heard.
2. I prefer BBQ chicken pizza and rose, but you can swap for pad thai and beer or tacos and margaritas -- the food is secondary to the conversation.
3. Start with these questions:
Do you feel that men and women are on equal footing in your workplace?
What are the new rules between men and women at work? Can you have lunch together? Can you be friends at work?
Is there a spectrum of behavior we should consider when it comes to #MeToo? Should messy hook ups and ill-conceived passes receive the same public shaming and career damaging punishment as serious crimes?
If someone was wrongly accused in this climate would they be believed?
Should flirting and dating be excluded from the workplace?
Has the movement taken the fun or joy out of flirting?
There are no right or wrong answers. There's real power in just asking the questions and being open to other people's answers.