A significant era in royal history ended Friday with the death of Prince Philip at the age of 99.
Philip, the Duke of Edinburgh, saw his life change when he wed then-Princess Elizabeth in 1947. He was propelled on to the global stage and embraced a supporting role to his wife, who would become queen.
The duke was by Queen Elizabeth's side to the very end, through a 73-year marriage, four children, eight grandchildren and 10 great-grandchildren.
Here are eight facts to know about the incredible life of Prince Philip.
1. He was related to Greek royalty.
In 1921 Prince Philip was born not in the United Kingdom but in Greece, as the only son of Prince Andrew of Greece and Princess Alice of Battenberg.
Philip, who had four older sisters, was the nephew of then-King Constantine I of Greece.
Philip's family though was of German, Danish and Russian descent. His family was exiled from Greece when he was a baby, and he spent some of his childhood in France.
Growing up, Philip would spend his school holidays with his British uncles or his grandmother, Princess Victoria, who lived in Kensington Palace.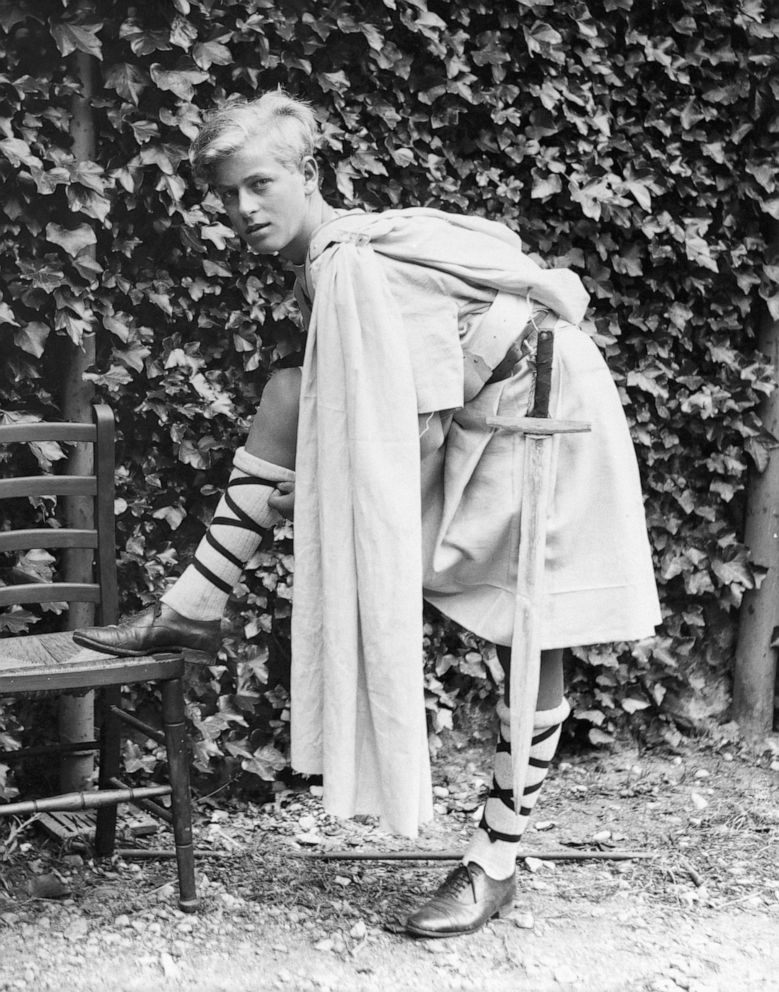 He was known as Prince Philip of Greece until he became a British subject in 1947 and dropped his titles, becoming Philip Mountbatten. He was met with animosity from some members of British high society who considered him foreign and penniless, and therefore not considered a good match for the princess.
Upon his marriage to Elizabeth in 1947, he became the Duke of Edinburgh.
One decade later, in 1957, the queen made Philip a "Prince of the United Kingdom."
2. He first met Queen Elizabeth at a wedding.
Philip first met his future wife at a wedding in 1934, but they had their first meeting of significance in 1939 when then-Princess Elizabeth visited the Naval War College.
Philip was a student at the college, which Elizabeth visited with her family.
Seven years later, in 1946, Philip proposed to Elizabeth, which raised concerns with her family that she was too young to be married.
Their engagement was announced the next year and Philip and Elizabeth wed on Nov. 20, 1947, when he was 25 and she was 21.
Philip told a friend at the time of their wedding, "This is my destiny -- to support my wife in what lies ahead for her."
Five decades later, in 1997, on the occasion of their 50th wedding anniversary, Queen Elizabeth described Philip as her "strength and stay."
3. He and the queen shared a great-great grandmother.
Queen Victoria was the great-great grandmother of both Philip and Queen Elizabeth.
Philip was a direct descendant of Princess Alice, the third child of Queen Victoria. Queen Elizabeth is a direct descendant of Queen Victoria's oldest son, who became King Edward VII, according to the royal family's website.
4. He carried out more than 22,000 solo engagements.
Philip was the longest-serving British consort and was a devoted companion to the queen, accompanying her on official engagements well into his old age.
When he officially retired from royal duties in 2017 at age 96, he had completed more than 22,000 solo engagements since 1952, given 5,496 speeches in his travels to more than 76 countries, authored 14 books, served as patron to 785 organizations and made 637 solo overseas visits, according to Buckingham Palace.
5. He was a World War II veteran and pioneer of conservation.
Philip joined the British Navy in 1939 and served in the Mediterranean, Pacific and Indian Oceans during World War II.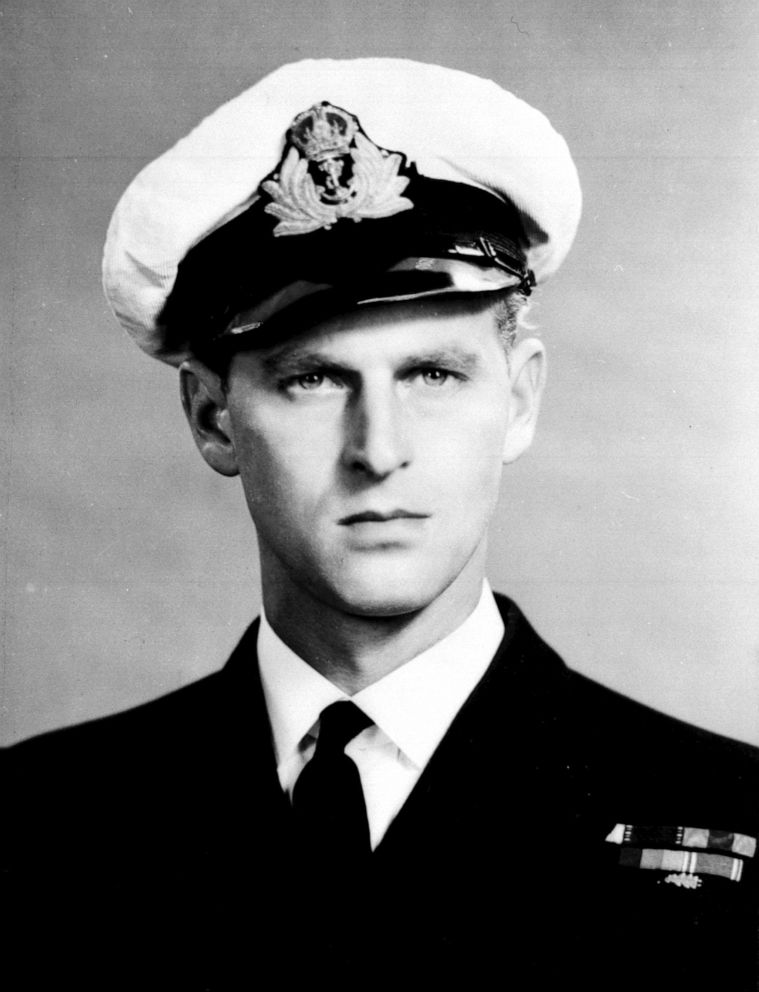 His active service in the Navy ended when his wife became queen in 1952, though Philip continued to hold several royal military appointments.
In his role as the Duke of Edinburgh, Philip became a passionate conservationist and was the founding president of the Worldwide Wildlife Fund, a global conservation organization.
In 1959, he also launched the Duke of Edinburgh Award, which was "aimed at encouraging young people to serve their communities" and "experience adventure," according to the royal family's website.
More than 60 years later, the award operates in more than 140 countries.
6. He was the first royal interviewed on television.
Philip made history in 1961 when he became the first member of the royal family to be interviewed on television, by the BBC's Richard Dimbleby.
He was also the behind-the-scenes force lobbying for Queen Elizabeth's coronation to be televised, and was instrumental in his family's involvement in the 1969 documentary "Royal Family" that was broadcast on TVs across England.
7. He had a pilot's license.
Prince Philip was a man of many hobbies, including flying.
He earned his Royal Air Force (RAF) wings in 1953, followed by his helicopter wings in 1956 and then his private pilot's license in 1959. By his last flight in 1997, Philip had flown nearly 6,000 hours in 59 different types of aircraft, according to the royal family's website.
He also loved carriage driving, painting, playing polo and cricket, shooting, deer stalking and sailing.
8. He was fiercely protective of his grandsons William and Harry.
Philip, who encouraged his oldest son Prince Charles to marry Princess Diana, became fiercely protective of the couple's sons, Princes William and Harry, after Diana died in a 1997 car crash in Paris.
Philip took the reins of the family in the wake of Diana's death and was a stalwart force for Queen Elizabeth, who was criticized for remaining at Balmoral with William and Harry.
Philip's concern was protecting his grandsons from the intense scrutiny by the press and allowing them to grieve for their mother in the aftermath of her tragic death.
When Downing Street officials suggested that William and Harry might walk in a procession behind their mother's coffin, an anguished Philip reportedly bellowed into the phone, "F--- off. We are talking about two boys who have just lost their mother."
Philip ultimately put aside his personal feelings and told young William and Harry, "I'll walk if you walk."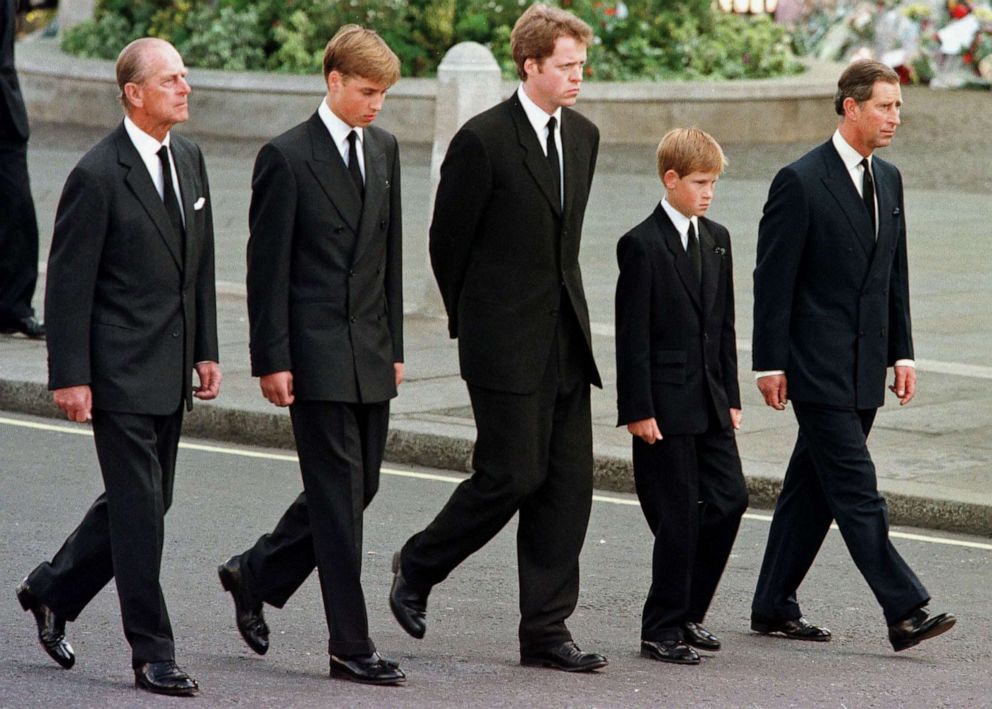 At Diana's funeral, Philip walked in the procession alongside his grandsons, Prince Charles and Diana's brother, Earl Spencer.