Best holiday countdown calendars to gift
ABC News Photo Illustration
We're counting down to the holidays!
"Good Morning America" lifestyle contributor Lori Bergamotto is rounding up all of the best holiday countdown calendars and advent calendars to help us celebrate the festive season.
For example, Bergamotto has the best nail calendars for Christmas and Hanukkah, the best beauty advent calendar, and countdown calendars for our pets, too.
Check it all out below!
Get more shopGMA! Sign up for our newsletter, and follow on Instagram and TikTok.
By clicking on these shopping links, visitors will leave Goodmorningamerica.com. These e-commerce sites are operated under different terms and privacy policies than Goodmorningamerica.com. ABC will receive a commission for purchases made through these links. Prices may change from the date of publication.
Best nail calendars
"The holiday season is the best time to play around with festive nails!" Bergamotto says. "Olive and June is known for their high-quality, affordable cost polishes. These calendars boast everything from hot holiday hues to useful, year-round nail tools in a cute, giftable box that's just begging to be opened."
Best beauty calendar
This next calendar is for beauty-lovers. "Brimming with 25-days worth of minis from Bumble and Bumble, Caudalie, Clinique, Kiehl's, Lancôme, Tarte, Tom Ford and more, this trove of treasures has over 3,000 five-star reviews and would normally cost upwards of $300, but was exclusively created for Macy's for just under $100! Plus, it comes with a $10 coupon off your next beauty purchase -- the gift that keeps on giving!" Bergamotto says.
Best food calendar
"This next calendar is jam-packed (sorry, had to!) with 23 delicious fruit spreads and one high-quality honey," Bergamotto says.
It has over 3,000 five-star reviews and features new flavors like caramel with cinnamon, pineapple with ginger, and raspberry chocolate, "which our testers loved on a warm croissant," according to Bergamotto.
"Needless to say, this one really spreads joy," she says.
Bonne Maman 2023 Limited Edition Advent Calendar, 23 Mini Spreads and 1 Honey
Best for kids of all ages
"Whether you're celebrating the Festival of Lights or Christmas, Build-A-Bear has you covered," Bergamotto says. The Merry Mission calendar set offers six mini plush and 19 clothing and accessory items, while the Hanukkah Surprises calendar comes with two mini plush and six clothing and accessory pieces.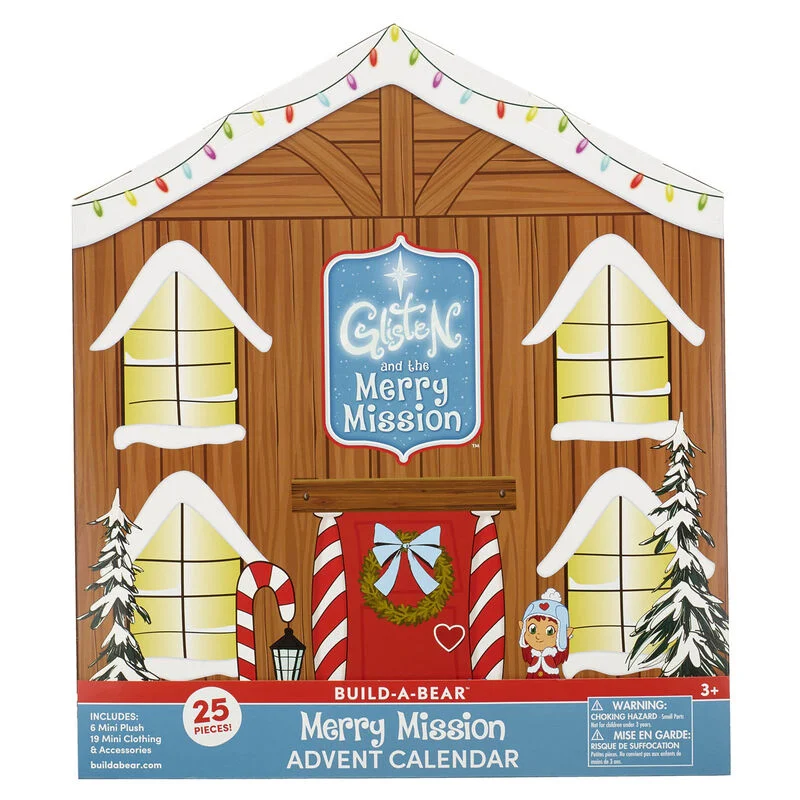 Build-A-Bear Merry Mission Advent Calendar - 25 Pieces Included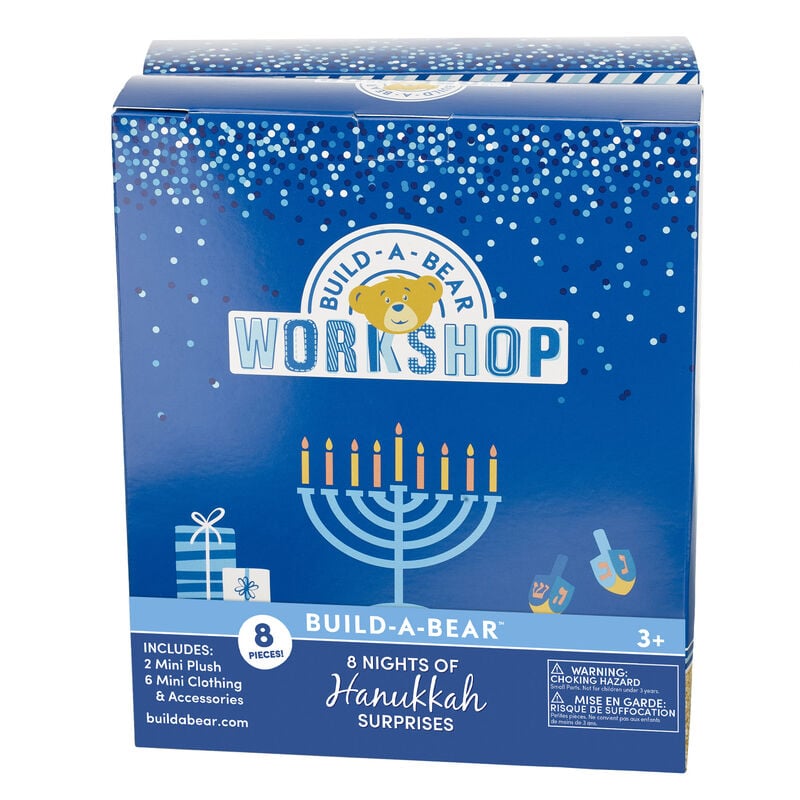 Build-A-Bear 8 Nights of Hanukkah Surprises - Includes 8 Pieces
Best pet calendars
"Make the holidays festive for our furry friends by counting down with cat toys and dog chews," Bergamotto says, noting the the dog advent calendar includes munchy green trees, gingerbread men and snowmen.
"The cat toys have candy canes, holly, and snowman plushies filled with organic catnip for the kitties to roll around with," Bergamotto adds.
Best for bathtime
"Who wouldn't love 12 days of self-care?" Bergamotto says. "Ulta Beauty boasts nearly two full weeks of pampering with everything from body wash to lotion to hand and foot cream, as well as acne bath confetti -- fantastic for pre- or post-holiday!"
Best for tea lovers
"Holidays can be stressful, so why not give the gift of calm with 24 days of soothing tea?" Bergamotto says.
This set is a bestseller on Uncommon Goods and features everything from Chinese black tea to Scandinavian tea with cranberry and elderflower.
Best for little kids
"Packed with Play-Doh cans and surprise tools, the calendar also offers inspiration for different snowy scenes," Bergamotto says.
It's great for kids ages 3 and up, and according to Bergamotto, comes "at a price parents will love!"