Adriana Lima's guide to getting NYFW ready
Axelle/Bauer-Griffin/FilmMagic via Getty Images
Adriana Lima has a message for anyone who has something to say about her current appearance.
The model took to her Instagram story on Wednesday to post a barefaced selfie where she's seen wearing a black hoodie and slicked back ponytail.
She captioned the photo, "The face of a tired mom of one teenage girl, two preteens, a 1-year-old learning to walk, and three dogs...thanks for your concern."
Lima's message appeared to be a response to critics who commented negatively on her appearance at the premiere of "The Hunger Games: The Ballad of Songbirds & Snakes" Monday evening.
The model posed on the red carpet at that event wearing a black and red minidress, black tights and red ankle strap pumps, finishing her look with a full face of makeup, including striking red lipstick. She wore her hair sleek and straight with a dramatic side part.
Lima attended with her boyfriend Andre Lemmers, as well as her daughters Sienna and Valentina, and Lemmers' kids Miah and Lupo. Lima and Lemmers' 1-year-old son Cyan was not present at the event.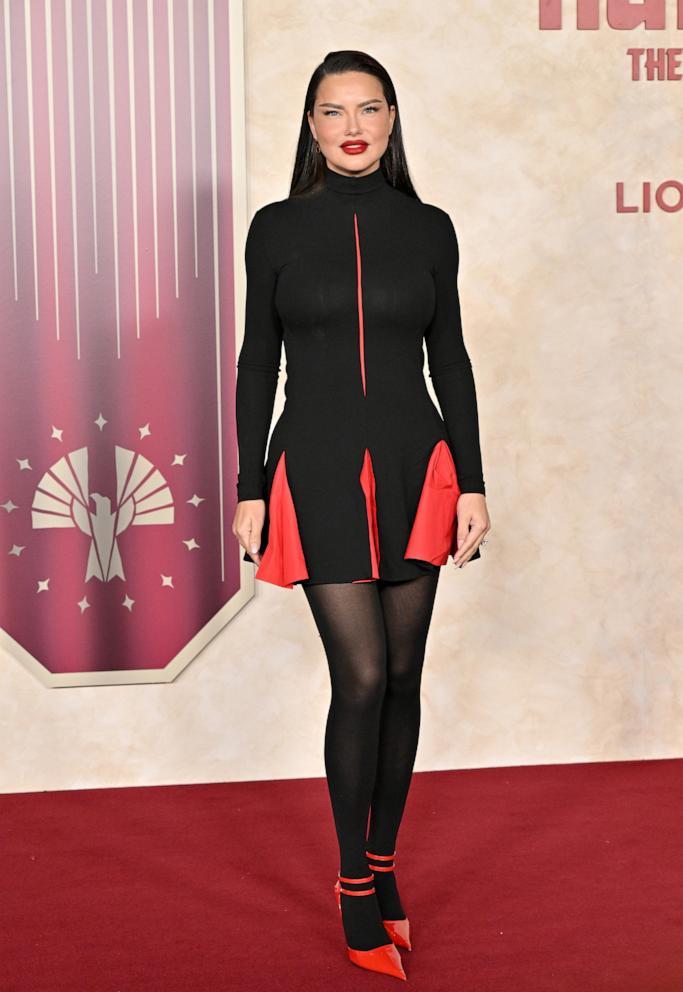 Lima's appearance at the event drew negative commentary on social media, with some posting side-by-side images of the model several years ago and more recently, asking if something had happened to her.
Several others commented with accusations that she may have had a cosmetic procedure gone wrong, too many face fillers or a "facelift failure."
However, with her post Wednesday, Lima seemed to be putting those comments to bed by showing off her natural beauty, and sharing more about her busy lifestyle.
Lima has spoken out about accepting herself and loving herself in the past.
"Every day I have to remind myself, 'Listen, accept who you are. Accept your body,'" Lima told People at a Victoria's Secret event in April.
She continued, "It's a transitional body right now because I had a baby. So, you just created life. It's such a big blessing. Every body has a different reaction with pregnancy and post-pregnancy."