Cindy Crawford's daughter posted a cover of The Eagles' 'Take It Easy' with her dad
Cindy Crawford and Kaia Gerber had a stylish mother-daughter moment in New York City this week.
The dynamic duo attended Planet Omega's Fashion Panel and Cocktail Party on Tuesday, both of them dressed in all black.
Gerber wore a black turtleneck along with a pleated mini skirt, sheer tights and pumps. She accented the look with a gold watch, and her hair pinned up.
Her supermodel mother posed for cameras wearing a midi dress, boots and a textured clutch bag. Crawford also accessorized with a watch.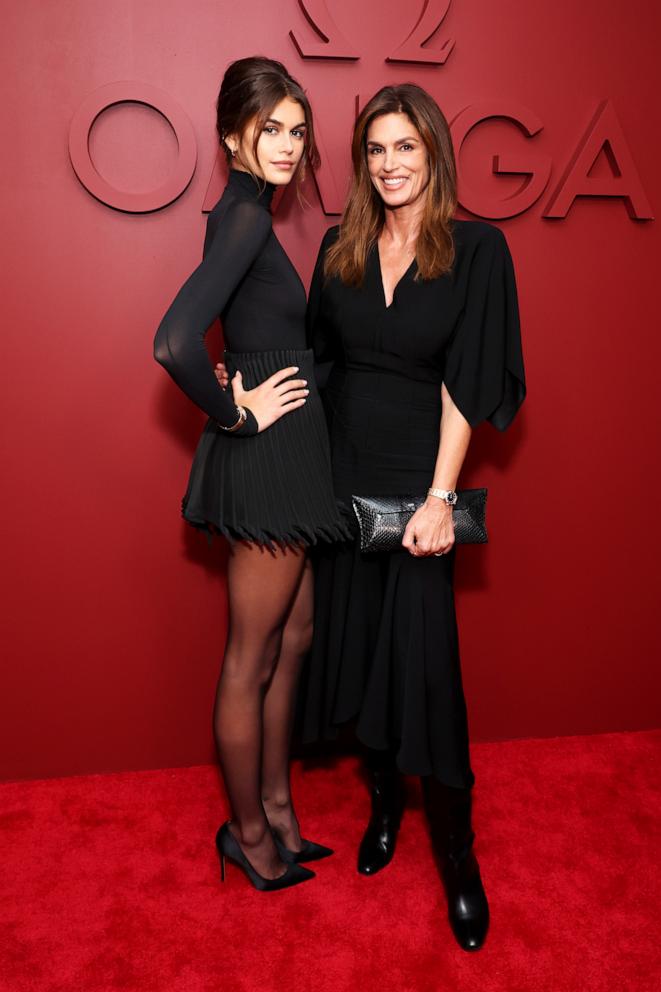 Ahead of the event, Crawford posted a series of photos on Instagram, in which she's seen wearing a bronze-toned wrap dress, gray boots, a camel-colored blazer and a brown purse. There's also another photo of her with Gerber, who's wearing a black top and belted brown trousers.
"@omega day in NYC," Crawford captioned the post.
Crawford is one of the luxury watch brand's longest-serving ambassadors, and has collaborated with the label for over 20 years.
"She was chosen initially for her fashion flair and style but it soon became clear that she shared OMEGA's values: a commitment to beauty, quality and reliability and a strong sense of tradition," the brand said in a previous statement on its website celebrating its 20-year partnership with the model.
According to the brand, Crawford regularly "participates not only in advertising campaigns but is also actively involved in product design and in [Omega] events."