Kate, the Duchess of Cambridge, took her well-documented affinity for re-wearing clothes to a whole new level at a gala Tuesday night.
Kate, 37, wore a black floral Alexander McQueen gown to the 2019 Portrait Gala held at the National Portrait Gallery in London.
The gown is the same one Kate wore to the 2017 BAFTAs, but she refashioned it for Tuesday's gala by adding capped sleeves.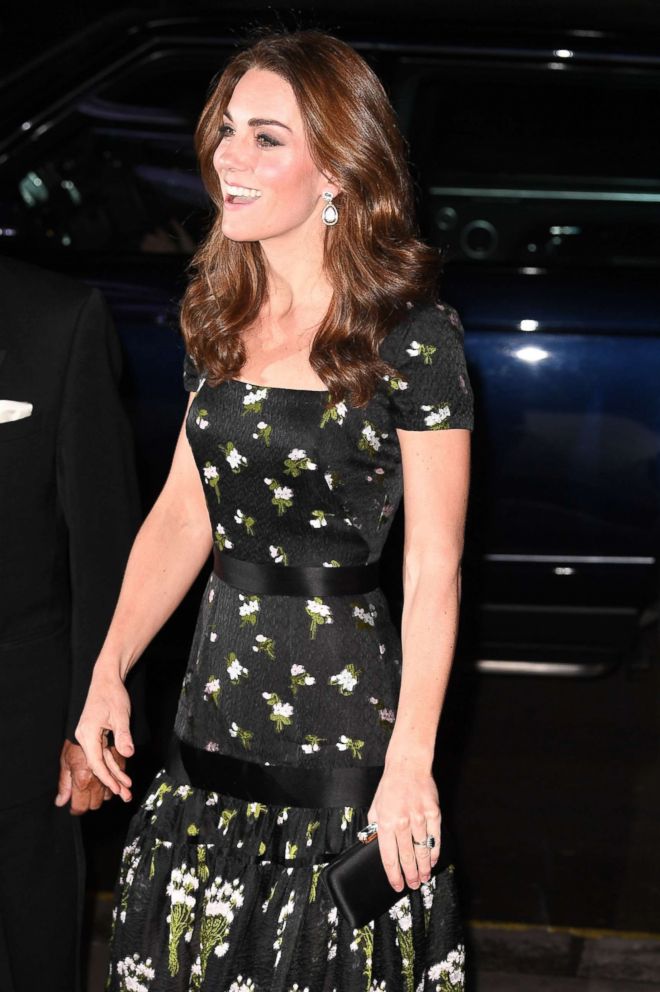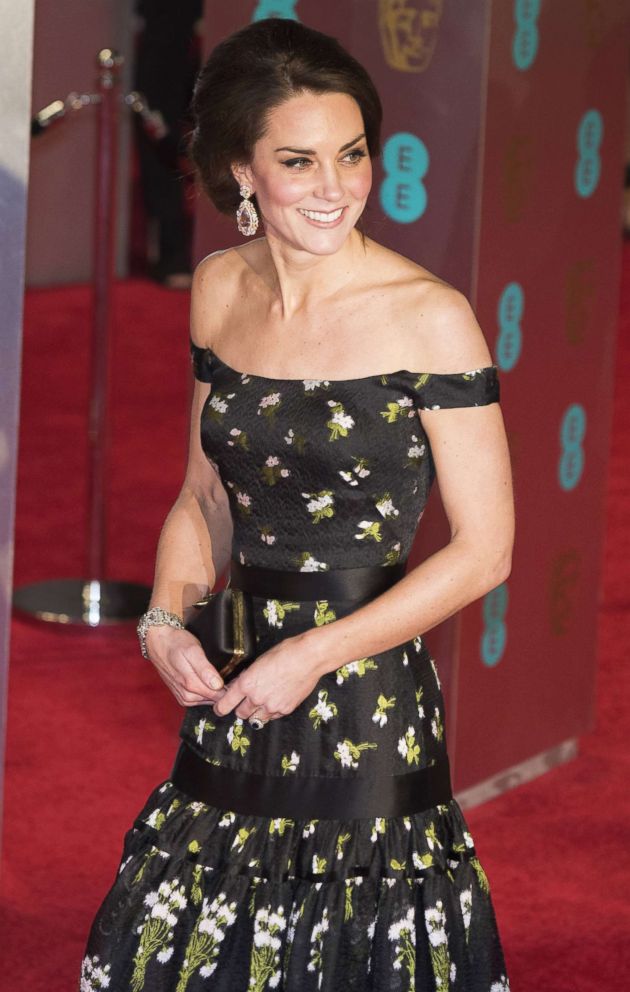 Kate, a patron of the National Portrait Gallery, also changed her red carpet look by wearing her hair down instead of in an updo as she did in 2017.
(MORE: It's all about the hats as Duchesses Kate and Meghan step out to celebrate Commonwealth Day)
Her gala appearance came just hours after Kate traded her traditional dress look for a chic blouse and trouser for a hands-on visit with kids.
Kate wore a purple tie neck blouse and black wide-leg trousers for her visit to the Henry Fawcett Children's Center in London. She accessorized the trousers and blouse with a small lilac purse by Aspinal of London.