Grammy Award-winning artist Erykah Badu stars on the cover of Vogue's March 2023 issue.
The singer gracefully poses in front of a sunkissed beach backdrop wearing a metallic Marni x Erykah Badu coat as her textured curls blow in the wind.
"Erykah Badu has long made her ethereal personal style and signature sound—an enthralling blend of hip-hop, soul, jazz, and funk—her calling card. Now, the fashion world is finally catching up to her," Vogue Magazine captioned an Instagram photo revealing the cover.
The caption reveals that friends and family of Badu, including designers Thom Browne and Francesco Risso of Marni, are among those who spoke to the magazine about her otherworldly influence.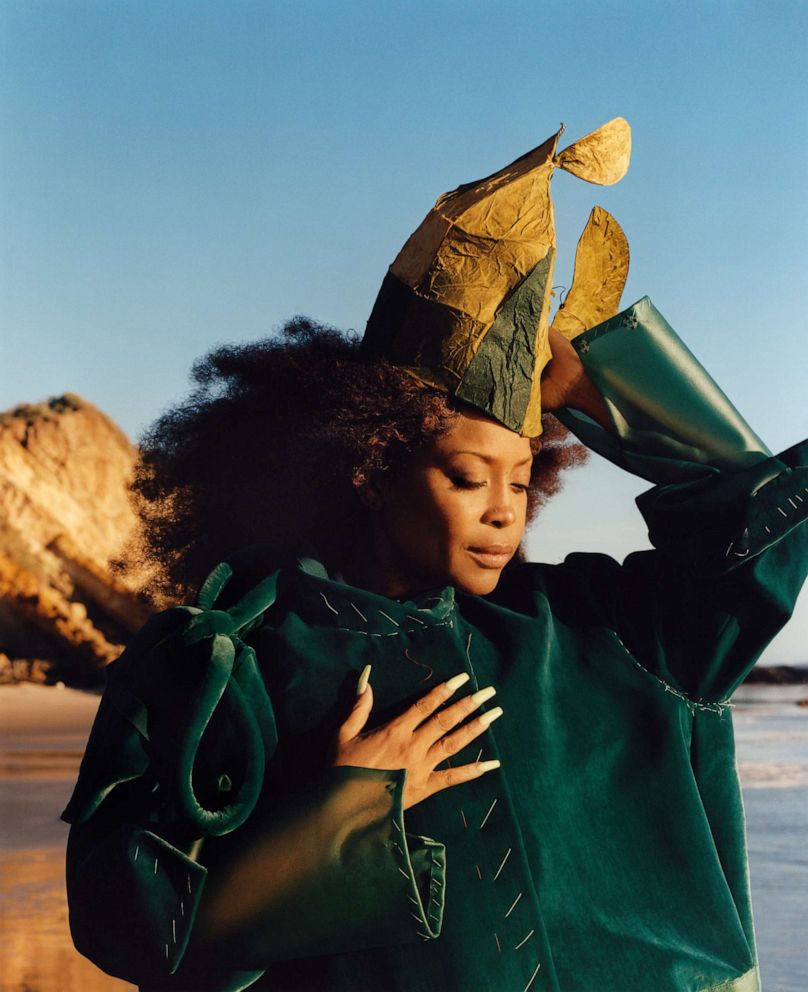 The latest issue also highlights everything from the "Window Seat" singer's exploration of the fashion world, her work as a doula and more.
When speaking about her introduction to fashion, Badu, who is 51, shared that she didn't know all the houses and names of designers until she was in her 30s and 40s.
"What I had was a good understanding of look and shape, the way I did with paper dolls when I was a child," she told the magazine. "For me, it's about seeing things coming together, like making a cake from beginning to end."
The neo-soul star, who has been known for her unique, eclectic style for a little over the past two decades, reflected on the 1996 Soul Train Awards and being among an elite group of young people who were really embracing what it meant to be generationally African.
"We embraced locs and 'fros and our natural state, our fabrics and jewelry. It was a beautiful time," she told Vogue.
Throughout Badu's fashion spread, she wears looks from designers, including Margiela Artisanal, Hailey Desjardins, Issey Miyake, Yohji Yamamoto, Loewe and Balenciaga.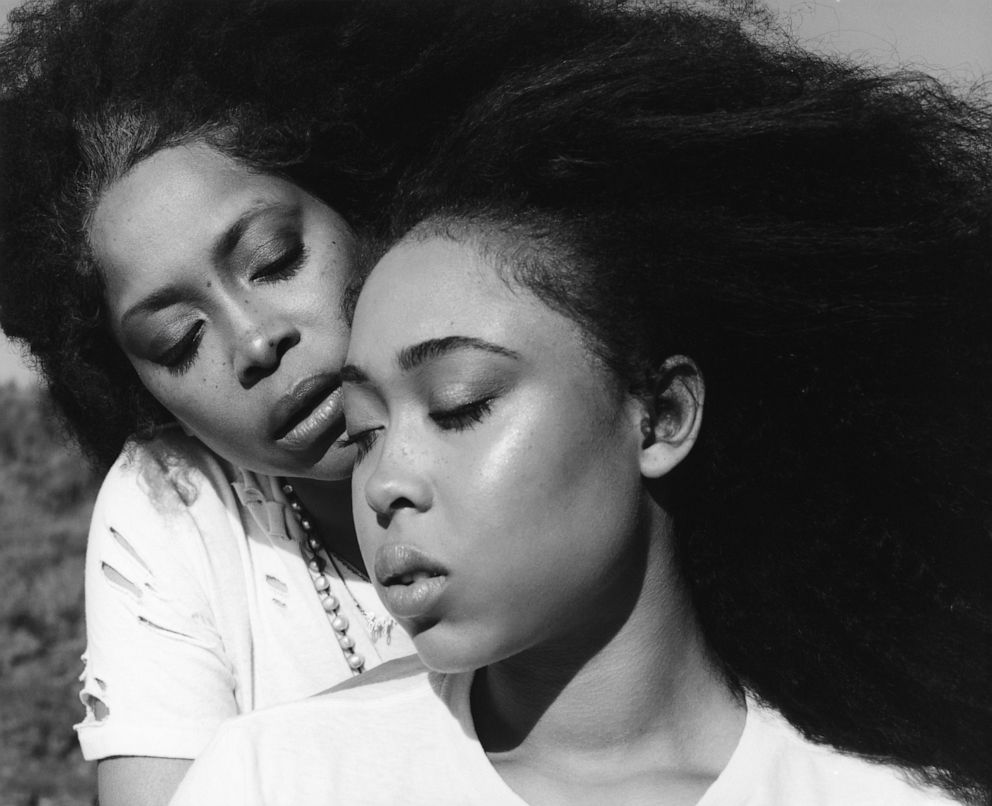 There are also portraits of her alongside her 18-year-old daughter, Puma. Badu also has a 25-year-old son whom she shares with OutKast member Andre 3000 named Seven. She also has a daughter named Mars who is 14.
Badu also spoke about helping to deliver babies through her work as a doula.
Badu has been a doula for over 20 years and has assisted in the labor of everyone from close friends to celebrities such as R&B artist Summer Walker and singer, actress and dancer Teyana Taylor.
"It's a passion thing for her, she's really invested," Taylor told Vogue. The publication went on the share that it was Badu who noticed that Taylor's now-2-year-old daughter Rue was showing signs of distress a few days after she was born. Rue was later rushed to the hospital and kept under surveillance for a week.
"Erykah just felt it," said Taylor. "She just knew."