How to score beauty products at affordable prices
Fun fact: Glossier is one of the most searched brands on Sephora's website.
Luckily, for all the beauty lovers and fans of the brand that have been searching long and hard — the wait is over. The beloved makeup and skincare brand will now be available at not one, but 600 stores across the U.S. and Canada.
While Glossier was already available on its own retail website and in physical stores, the brand is calling this new expansion a "home away from home."
"Glossier is built on community, and Sephora is not only an iconic global retailer but also embodies our commitment to community," said Glossier's Chief Executive Officer Kyle Leahy in a statement. "It is a beauty destination and the perfect partner for Glossier's first-ever retail relationship. We both strive to celebrate the joys of beauty discovery and it's where so many of our customers are already shopping."
Founded in 2014, Glossier was initially launched with a philosophy centered around "skin first, makeup second," and has developed a cult following of millions throughout the years.
The brand's ethos as well as its signature "Glossier-pink" will also play a part in its presence at Sephora. The company's wavy tray tester system from its flagship stores will now also be at Sephora as well as its signature "You Look Good" mirror.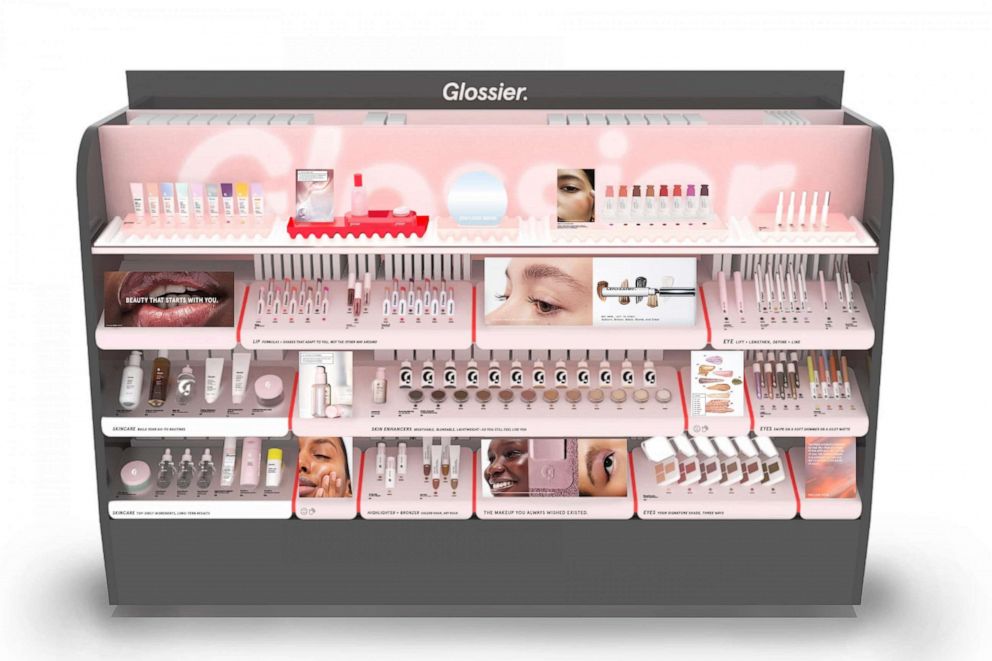 "Glossier comes with an incredibly rich history and an existing — and very passionate — fan base," said Sephora's EVP of Merchandising Carolyn Bojanowski in a statement. "We're thrilled to be able to bring its beloved products to our Sephora clients, who have been asking for this for quite some time. We look forward to helping to usher in this new chapter for Glossier and officially welcome them to our Sephora community."
Now, that the wait is officially over — just ahead you can see, shop and enjoy some of the bestselling Glossier products that are now at Sephora.
By clicking on these shopping links, visitors will leave Goodmorningamerica.com. These e-commerce sites are operated under different terms and privacy policies than Goodmorningamerica.com. ABC will receive a commission for purchases made through these links. Prices may change from the date of publication.
Get more shopGMA! Sign up for our newsletter, and follow on Instagram and TikTok.