Jay-Z and daughter Blue Ivy Carter were spotted enjoying a sweet father-daughter outing at Game 5 of the 2022 NBA Finals on Monday, where the Golden State Warriors ultimately beat the Boston Celtics 104-94.
Ten-year-old Blue Ivy wore a motorcycle-style jacket with a "Brown Skin Girl" t-shirt, hoop earrings, black pants and a pair of low-top black and white Nike sneakers, and a head full of voluminous curls. Her father wore a black T-shirt, black pants and a crisp white pair of puma sneakers.
Fans caught a glimpse of the duo on camera that evening after an announcer noted their attendance at the game. After realizing they were on the jumbotron, Jay-Z put his arm around his daughter and hugged her, prompting Blue Ivy to smile shyly.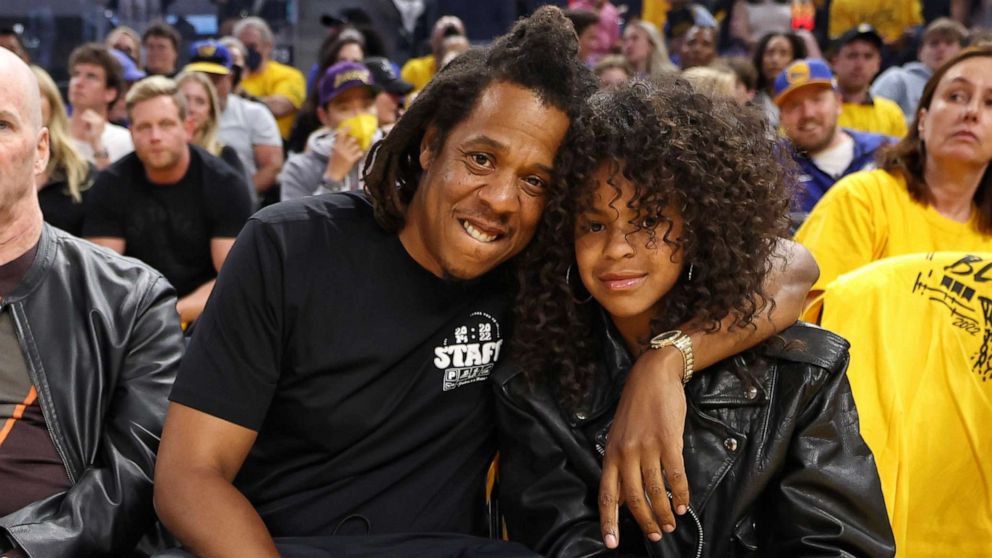 Onlookers were quick to note Blue Ivy's close resemblance to not only her father but her superstar mother Beyoncé as well.
In 2019, Beyoncé highlighted the similarities between herself and her daughter, posting a side-by-side video of the two at age 7.
"Someone made this comparison of me at age 7 and Blue at age 7, My baby is growing up," Beyoncé captioned the photo.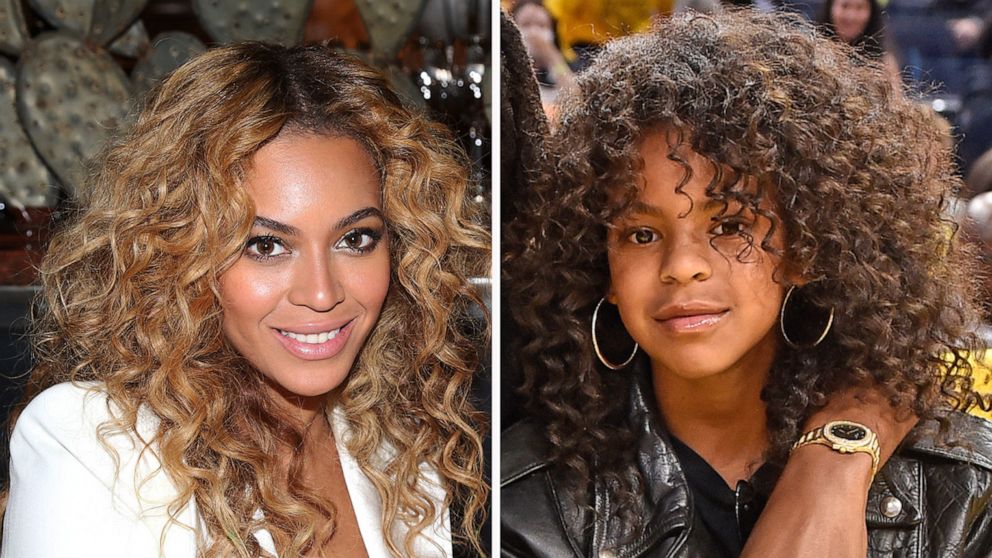 After Monday night's game, both Jay-Z and Blue Ivy met with Golden State Warriors point guard Steph Curry, who complimented Blue Ivy's shirt.
Over the years, Jay-Z and Beyoncé have been spotted courtside at several NBA games, and Blue Ivy has attended a number of games as well.
In addition to Blue Ivy, the power couple are also parents to 5-year-old twins Rumi and Sir Carter.