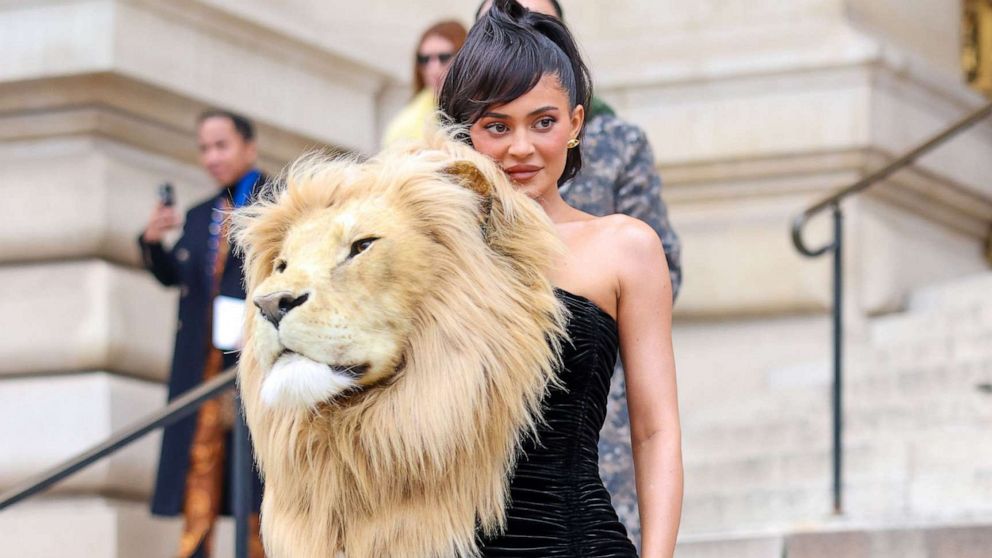 Reality star and entrepreneur Kylie Jenner turned heads on Monday after she was photographed at Paris Fashion Week wearing a velvet strapless dress that included a giant replica of a lion's head attached to the front.
She completed the look with gold earrings, gold-tipped heels, a high ponytail and a small crocodile print purse.
Jenner wore the ensemble to attend the Schiaparelli Haute Couture Fall-Winter 2023 show. Her hard-to-miss look appeared to be pulled from the designer's latest collection.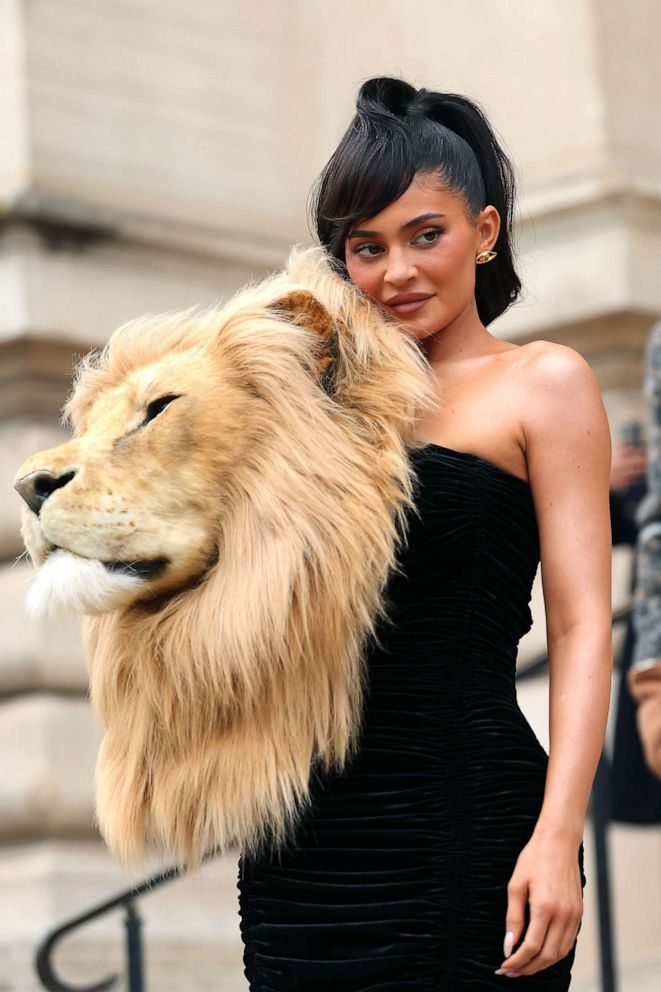 "BEAUTY AND THE BEAST," Jenner captioned a series of photos of herself wearing the look. She also thanked Schiaparelli's designer and creative director Daniel Rose Berry for a special morning at their unique fashion affair.
"Wow I loved wearing this faux art creation constructed by hand using manmade materials," she continued. "Beautiful beautiful."
While many people were loving Jenner's extraordinary lion-themed ensemble, others worried it might be seen as promoting animal cruelty.
Throughout the Schiaparelli show, there were many other animal-themed looks seen on top models such as Naomi Campbell, Irina Shayk and Shalom Harlow. Campbell, for example, at one point walked down the runway in a faux fur black coatdress, with a fabricated wolf's head attached at one shoulder.
"Fashion is art, but is art over respect for nature and animals in vulnerability?" one person wrote in the comments of a post from the designer showcasing visuals from the show.
Another chimed in writing, "This is wrong at many levels."
While Schiaparelli hasn't directly responded to the criticism for the life-like animal heads featured throughout the show, the label did confirm in that same Instagram post, as well as another featuring Jenner, that "NO ANIMALS WERE HARMED IN MAKING THIS LOOK."
"The leopard, the lion, and the she-wolf -- representing lust, pride, and avarice in Dante's iconic allegory -- in hand sculpted foam, resin, wool and silk faux fur, hand painted to look as life-like as possible," the post read.
The designer also shared a behind-the-scenes look at how the animal head add-ons were created.