Linda Evangelista opens up about injury from cosmetic procedure gone wrong
Supermodel Linda Evangelista has revealed she was diagnosed with breast cancer twice in the past five years.
Speaking with WSJ. Magazine for the new Fall Men's Style issue Evangelista, who stuns in an accompanying black-and-white photo spread, detailed her history with the disease, starting with her initial diagnosis in 2018.
"It was detected in my annual mammogram," she said in the interview, which was published Tuesday. "The margins were not good, and due to other health factors, without hesitation, because I wanted to put everything behind me and not to have to deal with this, I opted for a bilateral mastectomy."
Evangelista, determined to beat the diagnosis, said she believed she was "set for life" and would achieve remission. In July 2022, however, she said she felt a lump in her breast and quickly learned the cancer had returned.
Telling her oncologist to "dig a hole in [her] chest," the model said she demanded her doctors remove the cancerous tissue regardless of the physical outcomes.
"I don't want it to look pretty," she recalled telling a surgeon. "I want you to excavate. I want to see a hole in my chest when you're done. Do you understand me? I'm not dying from this."
According to Evangelista, her oncotype score -- a number on a scale of 1-100 that represents a person's risk of cancer recurrence, according to the National Cancer Institute -- is "horrible," and her prognosis was merely "good" (rather than the "great" she said she had hoped for) according to her post-cancer care oncologist, meaning there's still a risk the cancer could return.
Despite this, Evangelista said she is committed to enjoying life to its fullest.
"I know I have one foot in the grave, but I'm totally in celebration mode," she told the magazine. "I've come through some horrible health issues. I'm at a place where I'm so happy celebrating my book, [a collaborative project with longtime photographer Steven Meisel], my life. I'm so happy to be alive. Anything that comes now is bonus."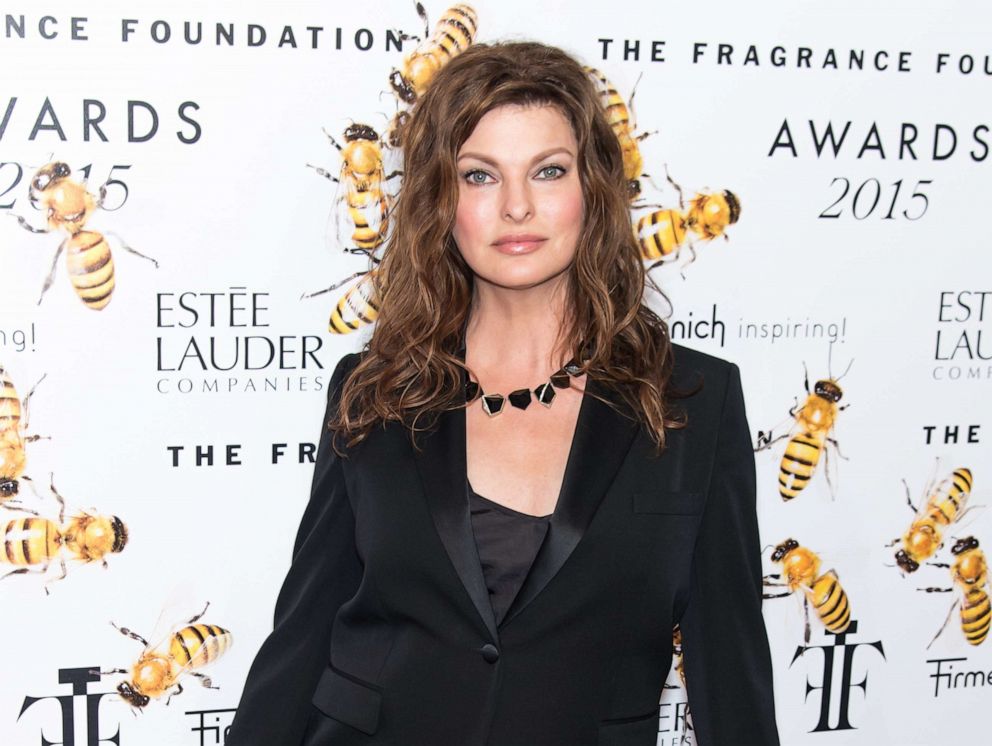 This isn't the first time the supermodel has spoken publicly about her medical issues. In 2021, she filed a lawsuit against Zeltiq Aesthetics, a subsidiary of Allergan, for $50 million after she claimed the company's CoolSculpting service left her "brutally disfigured," leading her to withdraw from the public eye.
As previously reported, Evangelista alleged in her lawsuit that she had not been properly warned the procedure could cause Paradoxical Adipose Hyperplasia, and that her procedure had caused PAH, which led to her receiving a number of corrective surgeries. She also claimed in the lawsuit that the procedure had caused her significant disfigurement, severe emotional distress, pain and suffering, and had rendered her "unemployable."
Allergan Aesthetics states on its website that PAH is a potential but "rare" side effect of CoolSculpting. In a December court filing, the company claimed that Evangelista had been warned of the procedure's risks beforehand and asked the court to throw out the case.
The two parties later settled, according to a July 2022 post on Evangelista's Instagram and a statement Zeltiq gave to British Vogue in September 2022.
"Our focus continues to be on empowering confidence by providing safe, reliable aesthetics products and services backed by science," a representative for Zeltiq said at the time. "CoolSculpting is an FDA-cleared, non-invasive treatment for visible fat bulges in nine areas of the body."
Evangelista and Meisel's book, "Linda Evangelista Photographed by Steven Meisel", covers 25 years of the pair's work together and is set for release Sep. 13.