Naomi Campbell, Cindy Crawford, Linda Evangelista, and Christy Turlington reunite on cover of Vogue
British Vogue editor-in-chief tells story of overcoming the odds
Iconic '90s supermodels Naomi Campbell, Linda Evangelista, Cindy Crawford, and Christy Turlington recently reunited on the September 2023 cover of both Vogue and British Vogue, more than 30 years after they stomped onto the runway and changed fashion forever.
The stunning foursome appear decked out in glam black and silver looks from designers such as Prada, Bottega Veneta, Michael Kors and more. Shot by prolific fashion photographer Rafael Pavarotti, the models appear side-by-side in a united front, each capturing equal attention with their otherworldly gaze and presence.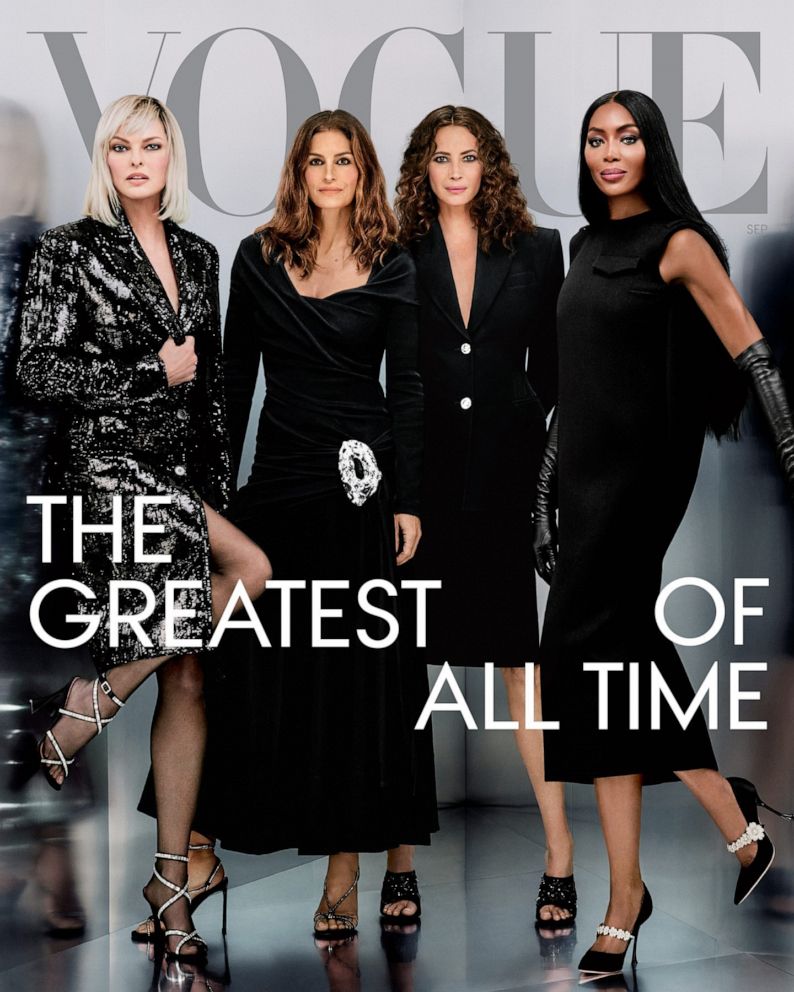 The accompanying cover story dives into their origins in the industry and the frequent turmoil they encountered within it, as well as the camaraderie that blossomed as they commanded the world's attention in a halcyon era of glamour, indulgence and a never-before-seen focus on fashion's cultural impact.
"There was a sisterhood there, defined by caring and loyalty," Campbell said of the bond the four models developed with one another and their peers. "When one is down you pick the other one up."
Styled by British Vogue Editor-in-Chief Edward Enninful, the shoot moves through a range of looks from the striking formality of the cover image to a more casual denim-and-neutrals group shot that calls to mind the Calvin Klein-inspired minimalist trend of the '90s. These shots are balanced by bold red and pink looks worn by Turlington, Crawford, and Evangelista, while Campbell steals the scene in a flowing, strapless Loewe dress that mimics her long, windblown locks.
The cover article (shot and written before the SAG-AFTRA strike) comes ahead of a new four-part series from Apple TV+, titled "The Super Models," debuting Sept. 20.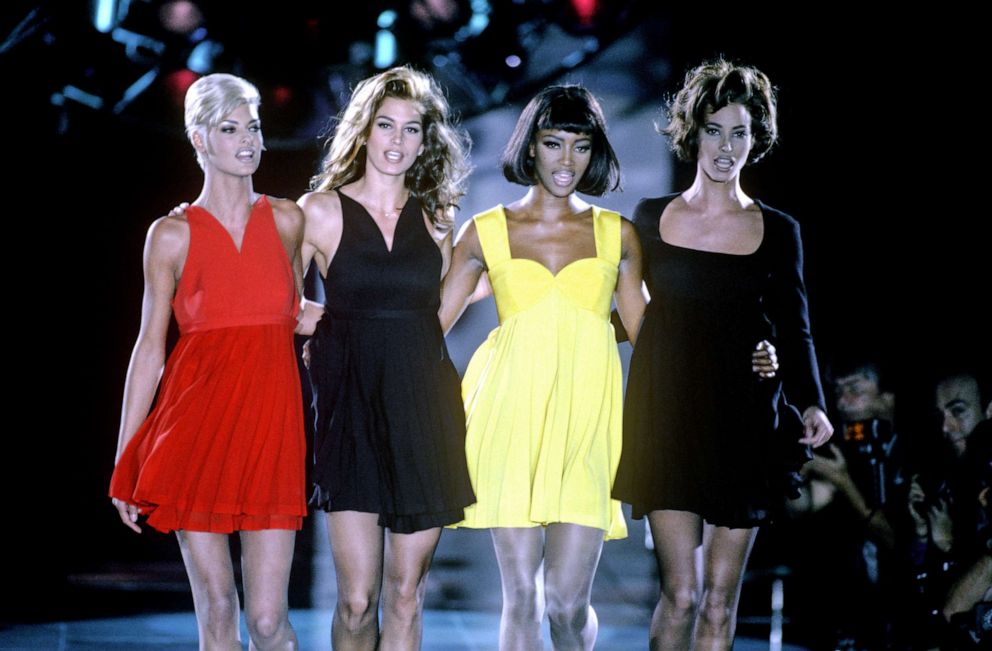 The series begins in the 1980s as the four women converge in New York City and continues through present day, following them as they navigate their ongoing roles in activism and philanthropy while maintaining their individual and collective presence in the fashion world.
Vogue's September 2023 issue is available on newsstands Aug. 22.