Diarrha N'Diaye-Mbaye grew up admiring the elegance, beauty and allure of the Black women she would see coming into her mother's Harlem hair braiding shop.
But dark skin like hers was not celebrated in her local neighborhood, and Black beauty wasn't something she frequently saw in popular teenage clothing catalogs, television or traditional media.
Now, N'Diaye-Mbaye the founder of beauty company Ami Colé, makes sure to celebrate her culture by creating clean makeup for melanin-rich skin.
"I think anyone could have done this brand, but I am a strong believer in fate and that this happens to feel like what my assignment is here," N'Diaye-Mbaye, 32, told "Good Morning America." "I'm happy to be very passionate about it, and that my whole life's work is tied to this position."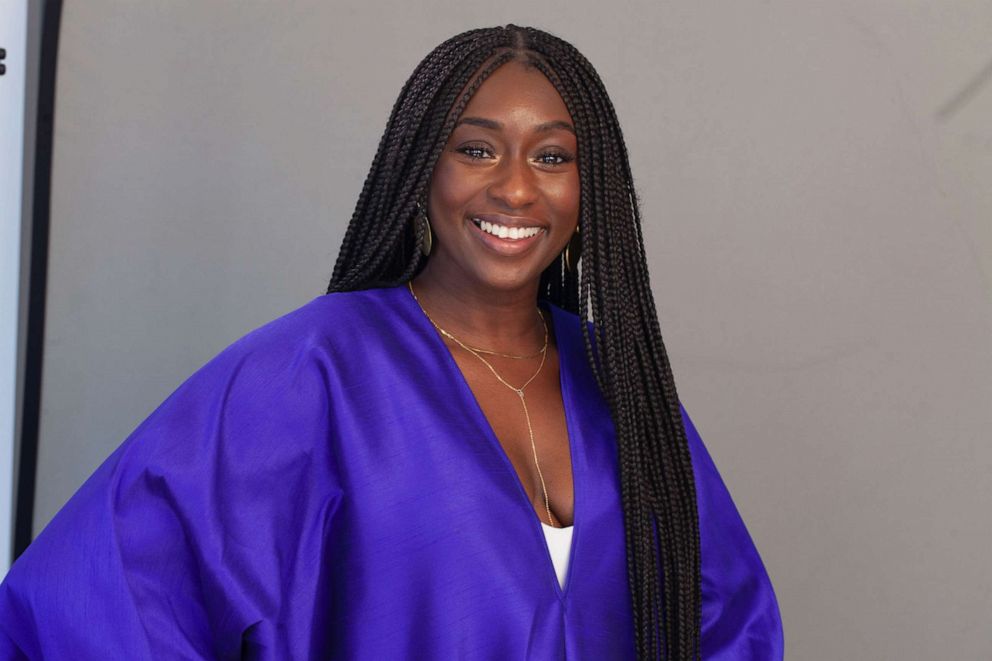 N'Diaye-Mbaye said she's always had an entrepreneurial spirit, but she didn't always know where it would lead her. Before starting her company, the beauty CEO worked in social media, marketing at beauty-focused jobs, for companies such as Temptu and L'Oréal. In 2018, she was recruited by Glossier CEO Emily Weiss, and made the pivot toward product development and innovation.
While each new job felt like a stepping stone for her, the beauty expert said she didn't feel fulfilled. In 2019, she left Glossier and took a solo two-week trip to Thailand to try to gain clarity and figure out her next steps.
"When it came to my time to part Glossier, it was really tough for me, because I'm like, 'Do I keep fighting to try to make this work, or do I really just lean into faith and what God is probably trying to tell me right now?'" she said.
While in Thailand, N'Diaye-Mbaye said she came up with Ami Colé, which was named after her mother and inspired by her Senegalese roots. When she returned to her Brooklyn apartment, she got right to work.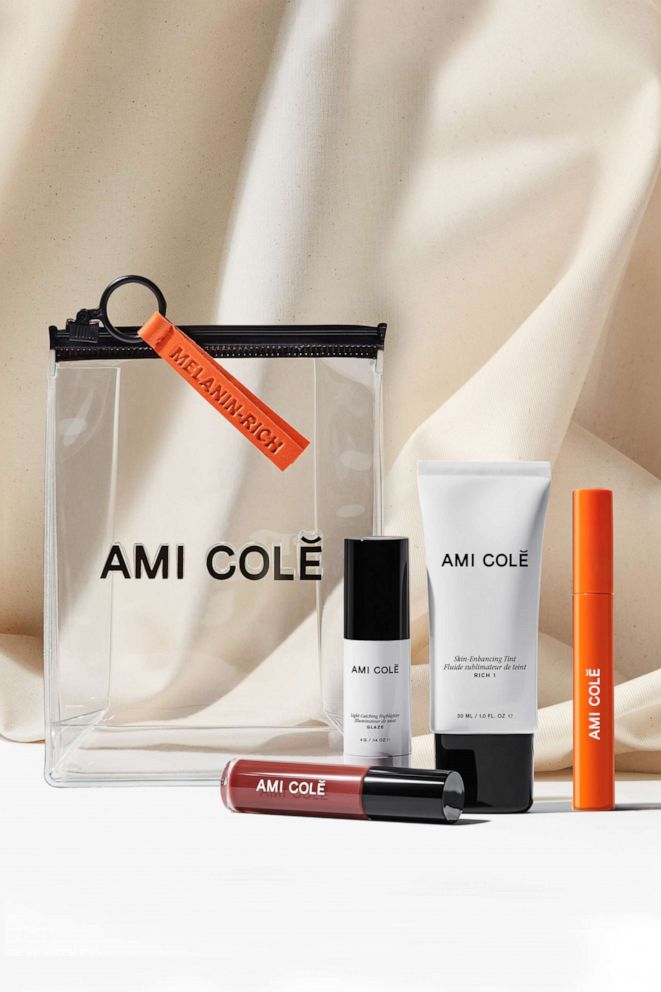 N'Diaye-Mbaye said she spent months testing her products on hundreds of women, as well as interviewing women of color to learn what they were looking for in makeup. She said, "We realized very quickly that people were still looking for a 'my skin, but better' approach."
Once she knew what she wanted to make, she worked with a makeup formulator based in Italy and produced the first batch of samples.
In May 2021, Ami Colé officially launched, with three hero products including a skin tint, lip treatment oil and a highlighter. Its campaign included images of beautiful women in a range of rich, brown skin tones, with different bodies and features.
"I think right now people are looking for diverse stories and not only just offerings or shade extensions," N'Diaye-Mbaye said. "We also want more visuals, and people, and stories that tell something more than a modeled version of beauty."
She continued, "We want to not have to go to YouTube to check out how to use this product or not need a pro makeup artist, we want things that are like your everyday jeans or something that you can kind of ease into. It's an extension of who you are versus trying to be something else or someone else, and that's something I desperately wanted for this brand."
Ami Colé was a nearly immediate hit among people of color, N'Diaye-Mbaye said, as sales quickly exceeded the team's goals.
The founder said that while it was challenging to launch the company during the COVID-19 pandemic, many of her customers have seen it as "a beacon of light," and a way to be "able to have fun again, smile and rejoice in Black beauty."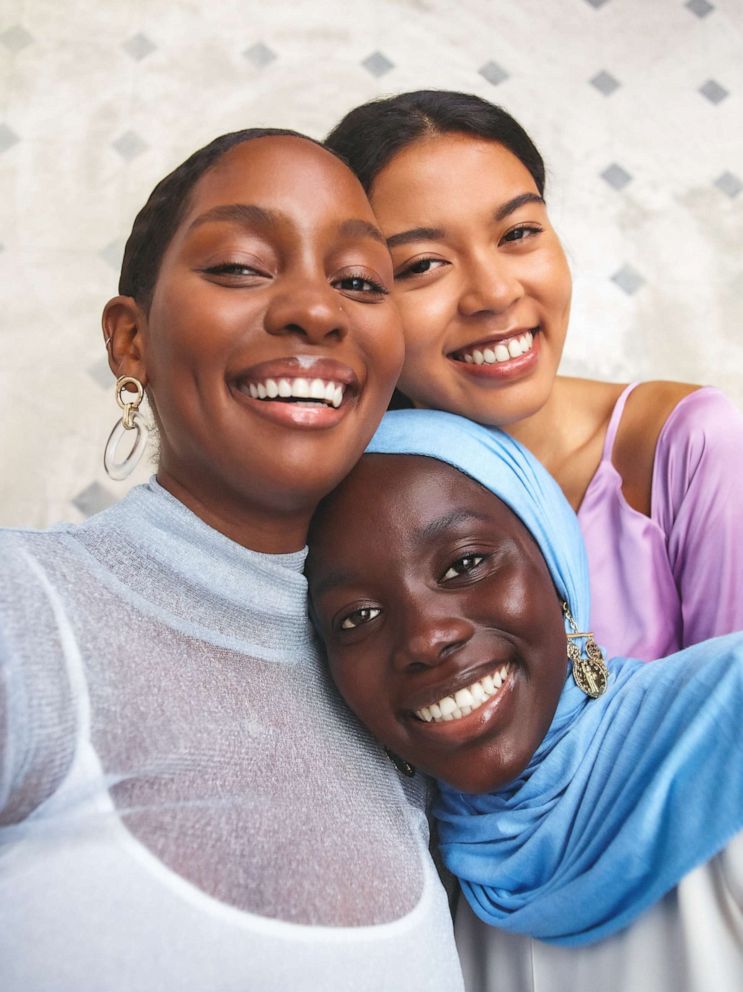 Ami Colé was named the newcomer-of-the-year by Women's Wear Daily, and a beauty innovator by Refinery29. N'Diaye-Mbaye is grateful for the praise, and knows her success came from her years of hard work.
"Like many other Black founders, this is our first time at the table. We're playing up against the fancies of the world where there's an entire establishment behind it," she said, referring to beauty conglomerates such as L'Oreal and Estée Lauder.
"Institutionally, they've always had the system in their favor and other things to help, so I still think there's something missing on the equity front," N'diaye-Mbaye said. "Sampling products alone could be millions of dollars, and if you're a new brand, then you don't have millions of dollars, which makes it harder to have the same success as your sister brands, even though your product might be a better option for the person looking for it."
She continued, "It's a tough game to play, and I think we're making a lot of traction against it. But systematic change is going to take a long time."
With much grit, resilience and lots of passion behind her "why," N'diaye-Mbaye has been able to raise over $1 million in funding from angel investors such as HBFIT founder Hannah Bronfman as well as Chord Commerce and former president of Glossier Henry Davis, in addition to companies such as Debut Capital and Imaginary Ventures, which focus on supporting Black, Indigenous and LatinX founders.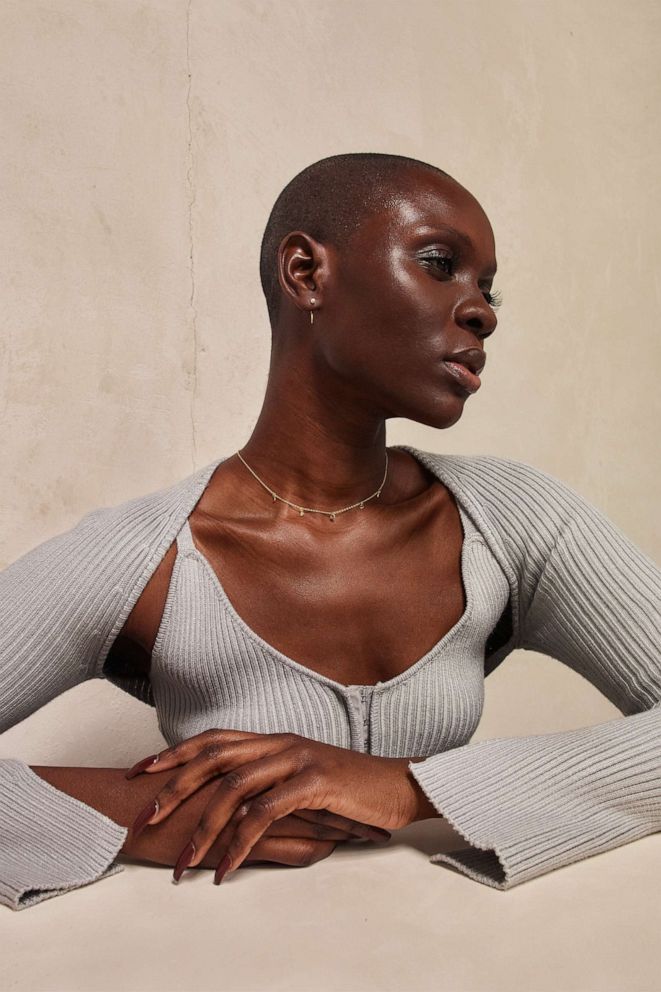 "There's something really special that happens where it's like the little girl in you is looking up at you," N'diaye-Mbaye said, speaking of what it feels like to be a disruptor in the beauty industry and a kind of beauty spokesperson for people of color.
"It's an honor to be thought of as one day being a part of Black history, because when I think of our history now, I think of people like Madam C.J. Walker, brands such as Carol's Daughter and other phenomenal women that not only made a way for themselves but the people around them," N'diaye-Mbaye said. "Like Lisa Price, she affected how community commerce works. It's people like her, she was first, so I just feel really honored."